Charlize Theron: Immortal Beloved
A former dancer and model, the South Africa-born Oscar winner has carved out a long and impressive career after avoiding the pitfalls of being a beauty.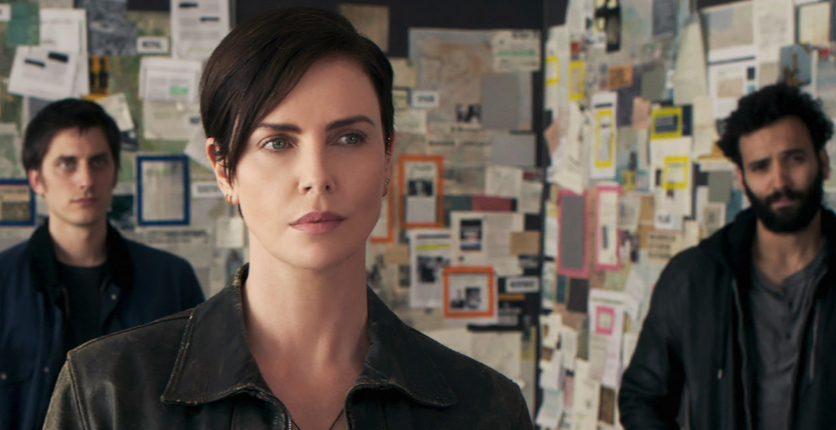 Charlize Theron could have just played the pretty face. At the start of her acting career in 1996, the future Imperator Furiosa was getting plenty of offers. But she was wise beyond her 21 years then, deciding that getting typecast would not be the recipe for a long and fruitful career. So she pursued diverse roles for a variety of characters, breaking out as Keanu Reeves' on-screen wife in The Devil's Advocate.
Honing her craft, she later won an Academy Award after transforming herself from one of Hollywood's most beautiful leading ladies into grotesque serial killer Aileen Wuornos for the film Monster. This was not the career choice most actresses in her shoes would opt for.
She has also been an activist for numerous causes over the years, including for women's and animal rights, capitalising on the power of her profile. In 2008, Theron was named a United Nations Messenger of Peace.
After recent turns in Mad Max: Fury Road and The Fate of the Furious, the 44-year-old can next be seen in the Netflix movie The Old Guard, where she plays an immortal mercenary who tries to save the world.
Charlize Angel
19 – Theron's age when she first moved to Los Angeles, flying one-way to seek her big break.
3 – The number of Best Actress Oscar nominations Theron has garnered. Besides Monster, she was also nominated for North Country and Bombshell.
6 – The number of months Theron needed to recover from a thumb injury – requiring three surgeries – that she sustained on the set of The Old Guard.
US$1.2 Billion – The worldwide box-office takings of Theron's most commercially successful film to date, The Fate of the Furious.
---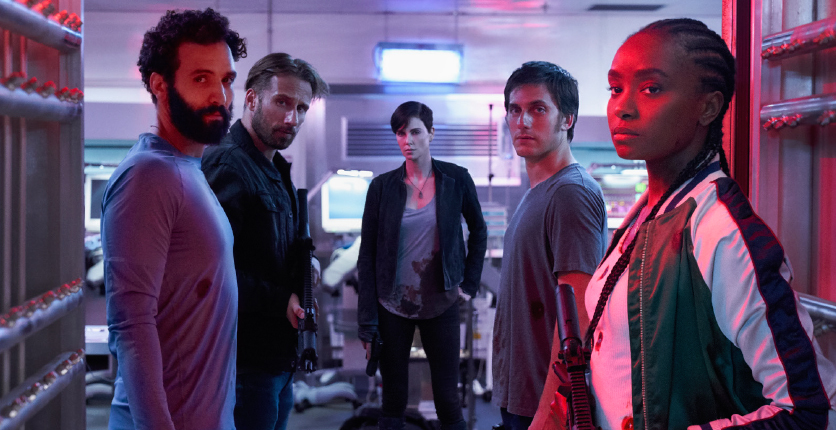 The Old Guard
Out: 10 Jul, Netflix
Stars: Charlize Theron and Kiki Layne
Young soldier Nile (Layne), who is willing to die for her country, learns that she cannot. New to immortality, she is then drawn to a small band of centuries-old mercenaries who are equally impervious to death. As their leader, Andy (Theron), teaches Nile to embrace their mission of protecting the world from harm, a shadowy group stalks the crew, eager to steal their secrets.
---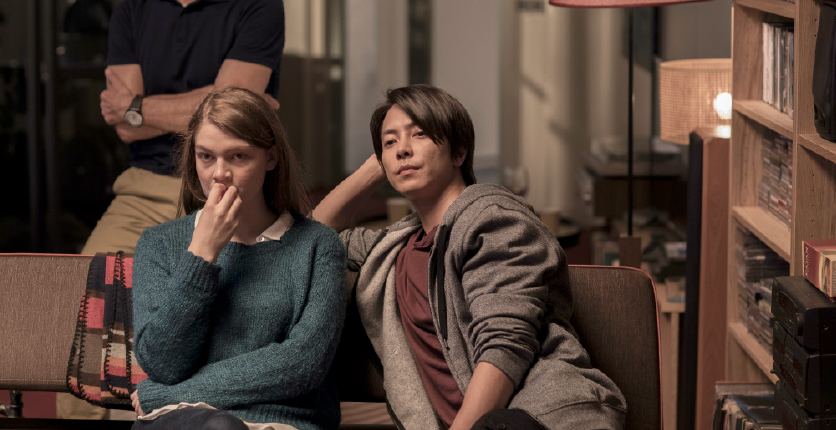 The Head
Out: 12 Jun, HBO GO
Stars: Tomohisa Yamashita, John Lynch and Alexandre Willaume
A polar facility is plunged into the Antarctic winter for six months while its team of scientists conduct cutting-edge research to combat climate change. In the bleak winter months, communication links go dead. When spring arrives, the incoming new commander (Willaume) makes the grisly discovery of bodies, and one of those missing is his wife.
---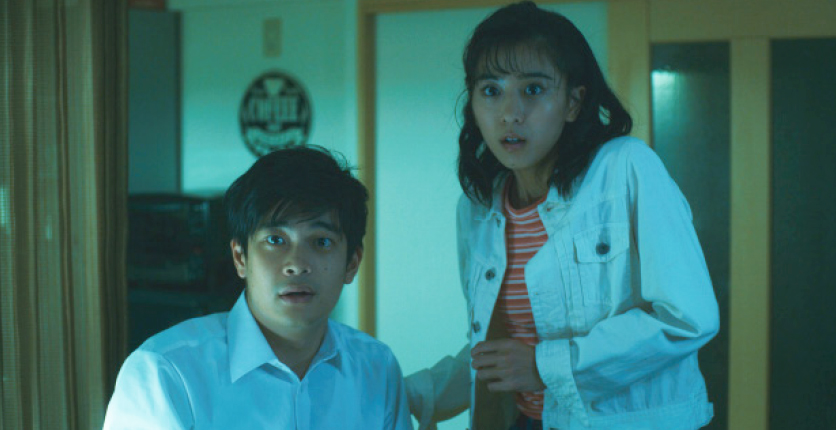 Ju-On: Origins
Out: 3 Jul, Netflix
Stars: Yoshiyoshi Arakawa, Yuina Kuroshima and Ririka
The classic Japanese horror franchise Ju-On, which spawned multiple scary movies, including the American remake The Grudge, goes back to its roots in the horror genre. This six-part series examines the events behind a cursed house and looks at the chain of horrific events that has beset a dysfunctional family over four decades.
---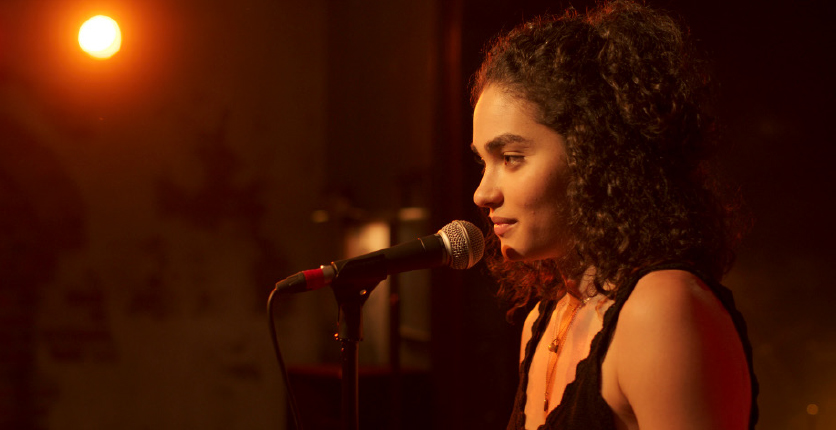 Little Voice
Out: 10 July, Apple TV+
Stars: Brittany O'Grady, Sean Teale and Colton Ryan
Produced by JJ Abrams, with original music by singer-songwriter Sara Bareilles (of Love Song fame), this fresh new dramedy has been dubbed a "love letter to the diverse musicality of New York". It explores the journey of finding one's own authentic voice by observing the coming of age of a bright young talent (O'Grady), who has dreams of making it in the Big Apple.
---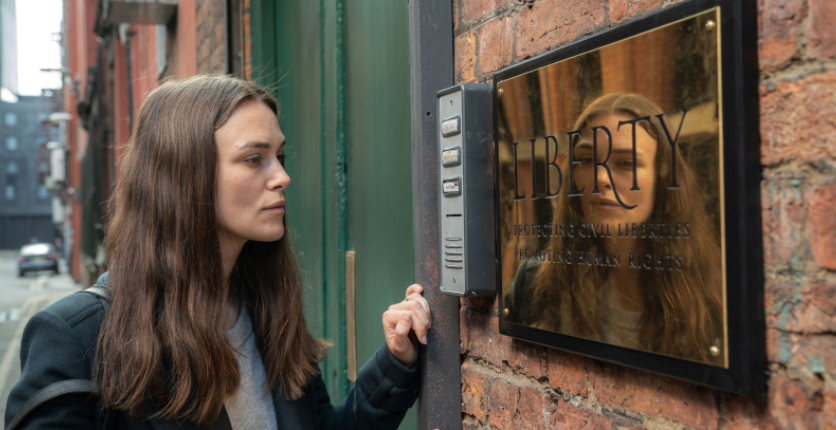 Official Secrets
Out: 25 Jul, HBO GO
Stars: Keira Knightley, Matthew Goode and Ralph Fiennes
In 2003, leading up to the Second Gulf War, a British intelligence agency employee, Katharine Gun (Knightley), comes across a memo that outlines an unlawful spying operation to aid the war. Opposed to the planned Iraq invasion, the whistle blower leaks the memo to the media. Her life is then upended when she is arrested under the Official Secrets Act.
More reads