Singapore broke into the Hollywood spotlight again with Crazy Rich Asians, high in entertainment value, but for a full cultural experience, there are many locally produced movies that accurately depicts Singapore through the decades.
We've handpicked several titles that pack an insightful interpretation of our society as well as those that showcase our culture on this island.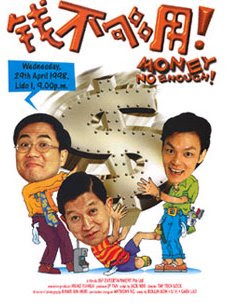 Money No Enough
1998
Starring: Jack Neo, Mark Lee, Henry Thia
Jack Neo's satire of the "Singaporean Dream", which is the pursuit of the 5C's, sees three good friends getting into deep trouble with their finances and they have to put their heads together to solve their problems. Chew Wah Keong is a white collar worker who loves to buy many items with installments. Ong is a contractor who borrows money from loan sharks. Hui is a coffee shop waiter who is constantly borrowing money from his friends.
---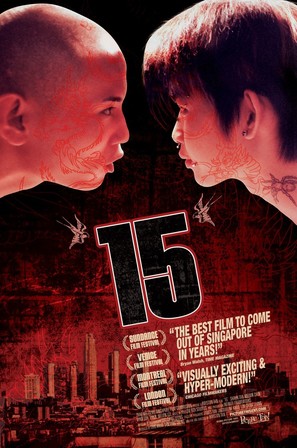 15
2003
Starring: Shaun Tan, Melvin Chen, Erick Chun, Vynn Soh, Melvin Lee
Directed by Royston Tan, the film is an expanded version of Tan's 2002 award-winning short film, also titled 15. Seen as the most realistic insight to the life of a secret society member, with actual gang names, locations and secret society chants in the original movie. It was first shown at the Singapore International Film Festival (SGIFF), and subsequently re-released at a National Museum Singapore screening.
---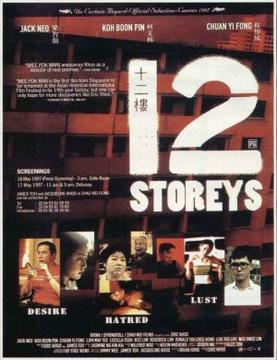 12 Storeys
1997
Starring: Jack Neo, Koh Boon Pin, Chuan Yi Fong, Lum May Yee, Lucilla Teoh, Ritz Lim
Eric Khoo's feature film is set in an HDB block and narrates the ordinary yet lives of everyday Singaporeans, such as soup vendor Ah Gu who has trouble pacifying his materialistic "China wife". The film also follows a suicidal lady who constantly hears the ghost of her mother, an overbearing elder brother with his hands full taking care of his siblings.
---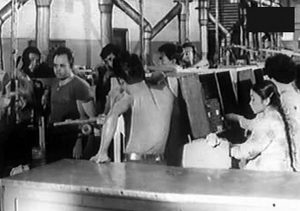 Mogok (On Strike)
1957
Starring: Ahmad Mahmud, Saadiah, S. Kadarisman, Daeng Idris
Set in 1950s Singapore in a climate of highly active left-wing trade unions and strikes, Mogok is a story about disgruntled workers at an Eveready battery factory and the devious ploy of the factory manager and his colluders to take over the factory from the benevolent but incapacitated factory owner.
---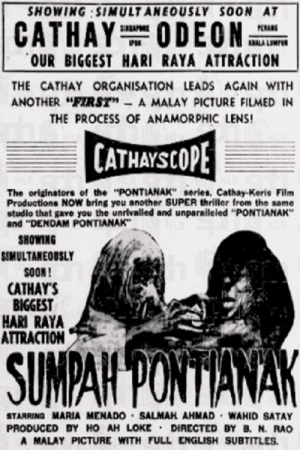 Sumpah pontianak (The Curse Of Pontianak)
1958
Starring: Maria Menado, Mustapha Maarof, Salmah Ahmad
This is the third film of the series which started with Pontianak and Dendam Pontianak (Revenge of the Pontianak). These Pontianak-themed horror movies that capitalised on the local population's fear for this most treacherous of vampires even until today. The 'Pontianak' in the third installment, though, is a benevolent one who rescues her daughter and kampong dwellers from the threats of other devilish creatures.
---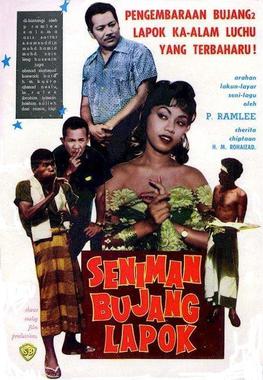 Seniman Bujang Lapok (The Three Worn Out Actor Bachelors)
1961
Starring: P. Ramlee, S. Shamsuddin, Aziz Sattar, Saloma, Zaiton
This is a satirical take on the Malay-language film industry and the Malay community in the 50s and 60s. The plot revolves around the main trio attempting to become actors and break into the film business, and hence features a fictionalised look at the behind-the-scenes process of Malay film-making during that time.
---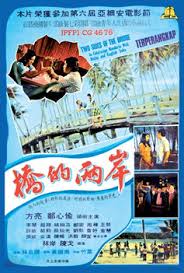 Two Sides Of The Bridge
1976
Starring: Chan Pong Koon, Tay Lee Meng
Film-makers Lim Meng Chew and Tan Chang Meng's 1976 film is believed to be one of the first local Mandarin films produced for the audience here. It chronicles the relationship of a young couple who face the pressures of living in a rapidly transforming Singapore.
---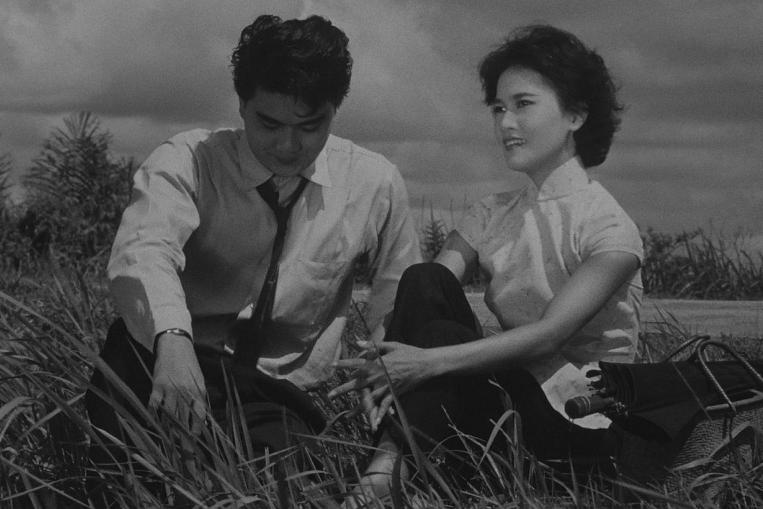 Lion City
1960
Starring: Wong Ting Ming, Lian Tong Seng
With references to the political conditions of the time, the film tells of the love between Shao Ming, the son of a factory owner, and factory worker Feng Ling, set against the backdrop of social class struggles and Singapore's first election.