Staying home might cause your stomach to yearn for a break in the daily feeding plan. Have a look through our gratifying food picks that will bring the joy of succulent meals straight to you.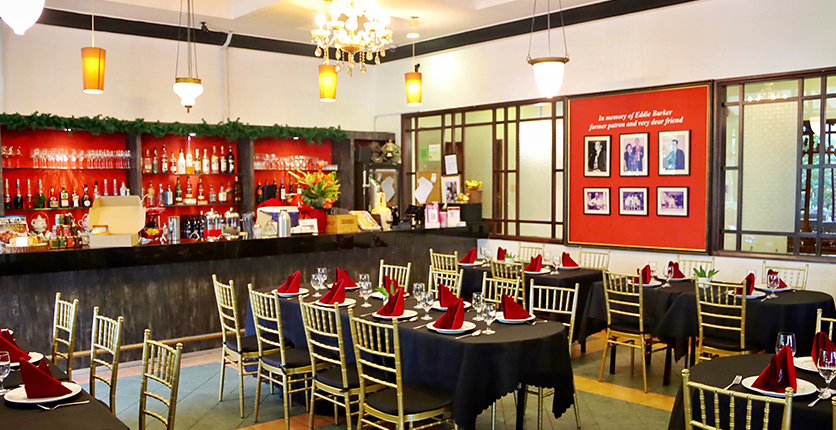 Quentin's The Eurasian Restaurant
www.quentins.com.sg
Eurasian Community House Level 1
139 Ceylon Road
Singapore 429744
tel: 6348-0327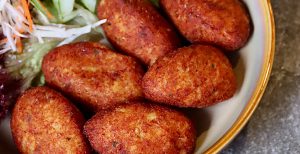 If you're tired of making meals but still crave heritage gastronomy at home, try ordering takeouts from Quentin's. Helmed by "Skinny Chef" Quentin Pereira, who picked up the culinary arts from his grandparents, the restaurant offers some of the most comprehensive dishes in Eurasian cuisine, including babi pongteh (nonya braised pork), fish curry moolie (fillet fish in thick coconut based curry), stir-fried rice with keluak paste and prawns, and pasteis de bacalhau, a Portuguese fried dish comprising dried codfish, potatoes, chopped parsley, cilantro and onions whipped with eggs.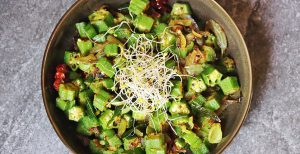 Alternatively, pick from a selection of six Eurasian bento sets comprising dishes such as curry devil chicken, prawn bostador, pot roast beef, fried okra, sambal belachan and chap chye. There's even a vegetarian bento for vegans: stir-fried French beans, fried spring onions with tofu and okra fried rice. Dessert lovers can also order Quentin's signature sugee cake.
---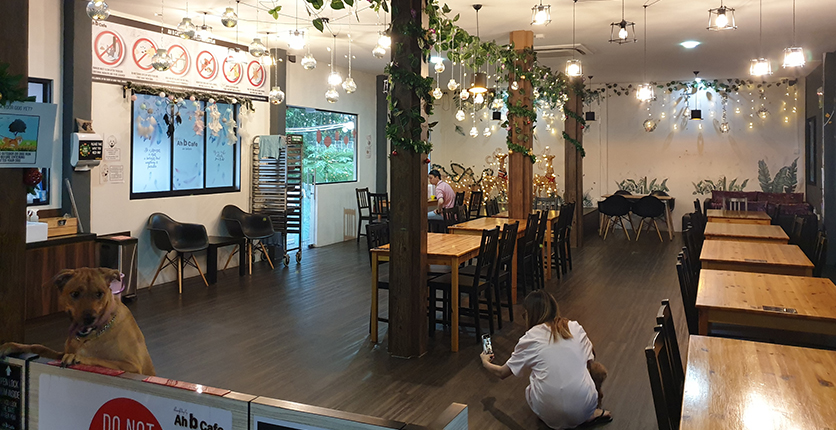 Ah B Cafe
www.ahbcafe.com
110 Turf Club Road
Singapore 288000
tel: 8858-6661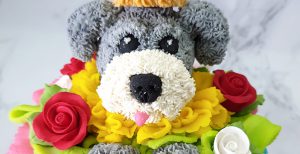 Now you can order your favourite dishes as well as your dog's favourite treats from Ah B Café (ABC), one of the largest pet-friendly cafes in Singapore. The café, which has indoor and outdoor seating, is perfect for an afternoon or evening sojourn where you can take your family and beloved dogs for coffee or a meal.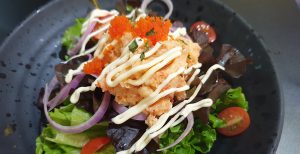 With more Singaporeans practising social distancing and staying at home, the café has seen a spike in takeout orders. Some of the top favourites from ABC include Hokkaido baby lobster salad, kurobuta Japanese black pork ramen, takoyaki balls, tamago mentayaki eggs and gyoza dumplings, among others. The café, which doubles as a dog café with dog boarding, grooming and training services, also has treats for man's best friend such as its dog bentos as well as customised dog cakes, including its ever popular "Barkday cake".
---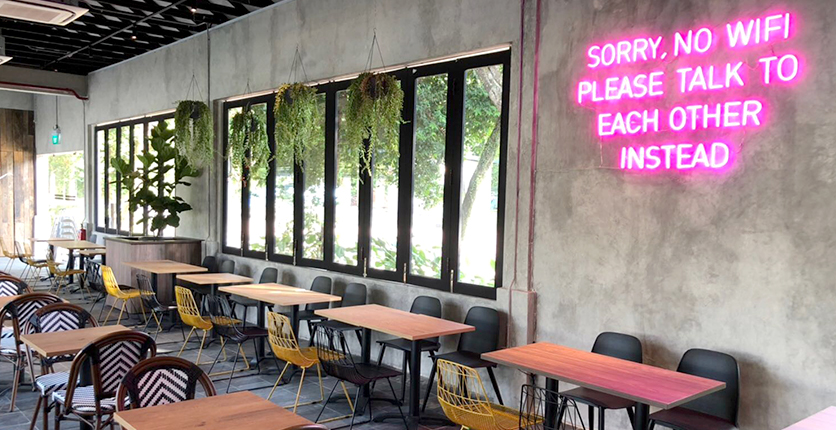 Five & 2
fiveand2.co
Punggol Park
97 Hougang Avenue 8
Singapore 538792
tel: 6282-8801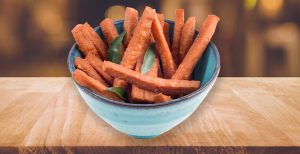 You can still savour your favourite Asian comfort foods at home when you order takeouts from Five & 2 with its contemporary East-meets-West dishes. Hot takeout favourites range from sesame chicken wings and spam fries to dried tom yum seafood linguine and spicy black mussels with light cream broth.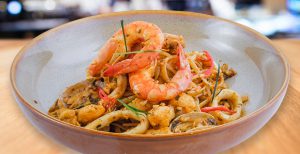 As a sit-in diner nestled in Punggol Park with a panoramic lakeside view, Five & 2 was incepted as a bistro with a mission to serve the community. The bistro's name is inspired by the biblical story of Jesus feeding more than 5,000 people by multiplying five loaves and two fish, reminding diners about the importance of gifting – and that no gift is too small. Indeed this bistro, known as a "social enterprise" bistro, has been regularly partnering family welfare organisations to provide meals to the underprivileged as well as for people with disabilities and ex-inmates. Most recently, it rolled out a new initiative in support of the local community affected by the Covid-19 outbreak – it has been giving away bento meals to private-hire and taxi drivers on a daily basis.
---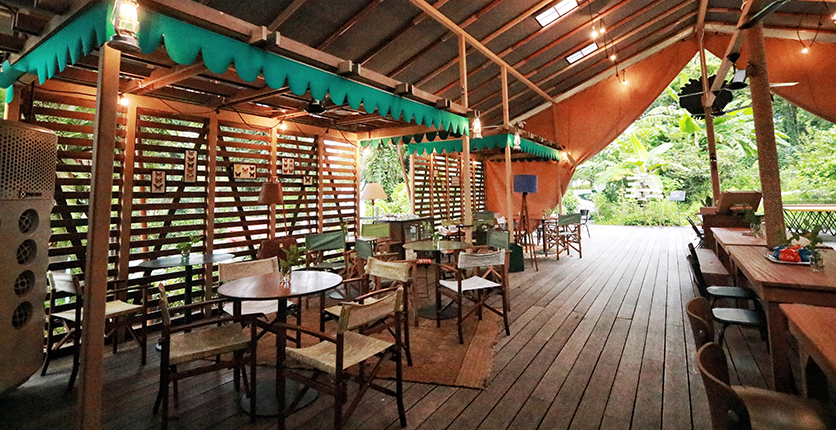 Tiong Bahru Bakery Safari
www.tiongbahrubakery.com
130E Minden Road
Singapore 248819
tel: 6877-4876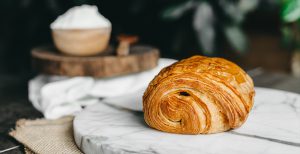 An offshoot of the main Tiong Bahru Bakery boulangerie, this café, with its safari-themed elements, was opened in November 2018 by founder Cynthia Chua, who was inspired during a trip to Africa. Perfect for lovers of French-style pastries who would rather chill out at home, Tiong Bahru Bakery Safari's takeaway artisanal produce are all made from French butter and flour.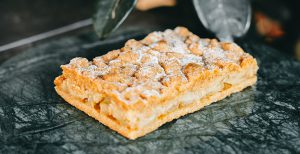 For its takeaway menu, flaky and buttery viennoiseries are the mainstay. Best-sellers include the quintessential croissant, kouign aman and pain au chocolat. There is also a great variety of quick bites, ranging from iconic sandwiches such as ham and cheese, roast beef croissant and pulled pork buns to other savoury treats such as quiche lorraine and croque monsieur. Those who miss its French patisseries can also get their sugar fix with various calorific choices, including Gallic staples such as lemon tart and apple crumble. There is even a "Party Box" for those with a hearty tea time appetite spread over a couple of days: Choose from a box of 10 croissants or 6 kouign amans.
---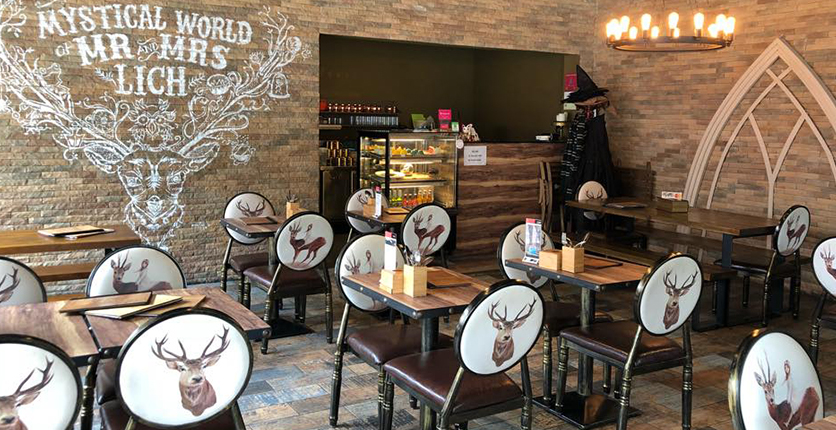 Platform 1094
www.ffl.com.sg
1094 Serangoon Road
Singapore 328192
tel: 6204-6003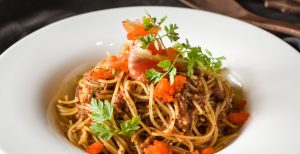 On a typical night, Platform 1094, which is also affectionately known as the "Harry Potter restaurant", is a family-friendly establishment that makes for a perfect get-together for lovers of the movies. With the new social distancing measures in place, the restaurant, which was aptly named for its humble aspiration to be a platform to break bread with fellow fantasy lovers, has pivoted its menu to a takeaway selection that includes some of its best-selling fusion cuisine, ranging from crab aglio e olio to pesto mayo pork ribs.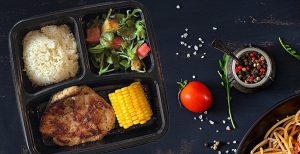 Another takeaway best-seller is the restaurant's artisanal bento comprised of gourmet-style comfort foods. You can pick from a base of rice (butter rice, aglio e olio, tomato-based pasta or mesclun salad), with options of mains (grilled Cajun chicken, grilled pacific dory or pork chop) and sides (corn, grilled vegetables, fries or garden greens), as well as add-ons such as drinks and desserts.
Hungry to read more?