The main challenge in Singapore's food paradise is surprisingly, "eating clean". It is the main factor in staying fit and healthy. While some of us have discovered our inner chefs during the Circuit Breaker, it might be tough to carry the momentum once the office day-to-day begins again.
Throwing together a variety of greens in a bowl and drizzling them with vinegar is a fast meal fix, but meal preps for the entire week will take off a chunk of your precious time. Thankfully, an easy solution is subscribing to a healthy meal plan!
A healthy meal subscription removes the difficulty of counting your calories as well as macro intakes, and it's delivered right to your doorstep. Eating well at home or work has never been so easy with these options!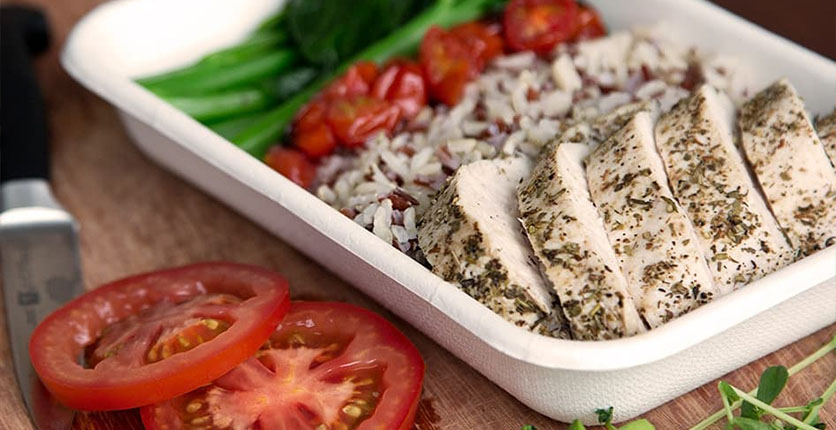 FitThree
FitThree offers meals for three days or five days, from a choice of over 40 different meals that changes every week. The menu offers standard and extra large portions for the meals, perfect for those who are embarking on the cutting and bulking phases.
When the gyms and fitness studios finally reopen, FitThree can deliver your food to your preferred pickup venues. The packed meals will be stored in a dedicated fridge until you pick them up.
---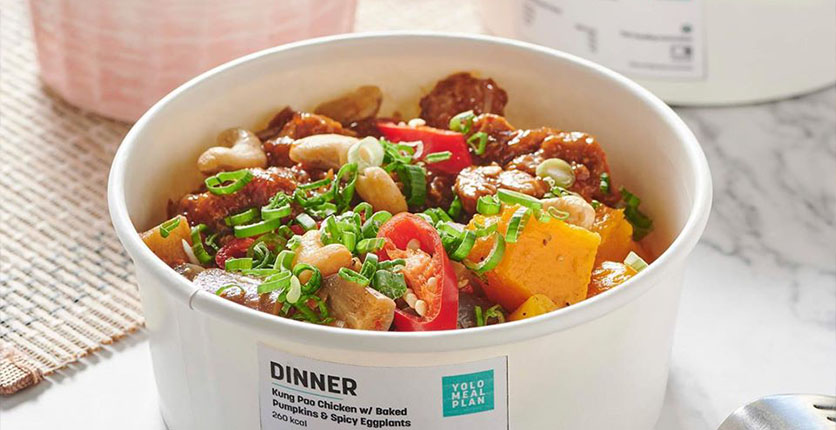 YOLO
If you're looking for a halal certified, gluten-free, vegetarian, vegan or dairy free subscription, check out YOLO's menu. Their recipes are created by an in-house nutritionist and Executive Chef to make meals both tasty and nutritious.
Their menu is designed around different lifestyle goals and rotates every two weeks. Packages range from five days to thirty days, with flexible delivery dates. You can also choose to pick up your order from select YOLO outlets.
---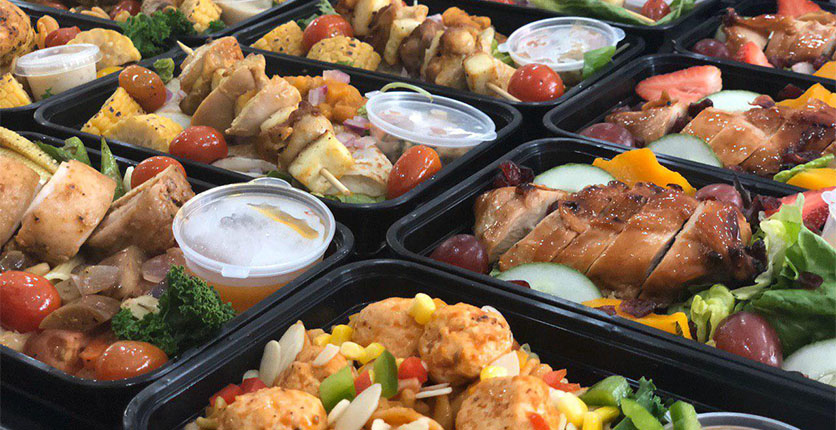 AMGD
Claiming to have the widest range of meals, AMGD has over 180 choices on their website. Their menu features Hong Kong and Japanese inspired meals as well as Joan's Fitness Series. The pass ranges from one day to 270 days, with up to 10 meals a day!
Curated meals including Immune Support, Low or High Carb, Low Fat, HPB endorsed meals, healthy snacks and even a menu for Ketogenic fans. AMGD also offers bowls which can be pre-ordered and picked up at selected locations.
---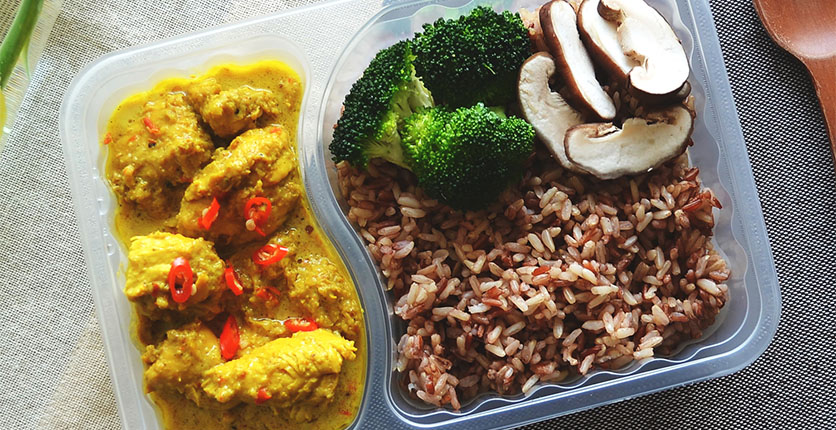 Yummy Bros
Macro enthusiasts will appreciate the Yummy Meal Customizer, which allows you to view the total calories, carbs, proteins, fats, and sodium for each meal and day. Plan ahead for up to five meals per day, and up to seven days.
With many healthy remakes of local favourites from Asian and international cuisine to choose from, you can also order a Blended Chicken Smoothie, a protein supplement that contains natural and whole ingredients. You read that right, lean chicken blended into a smoothie.
---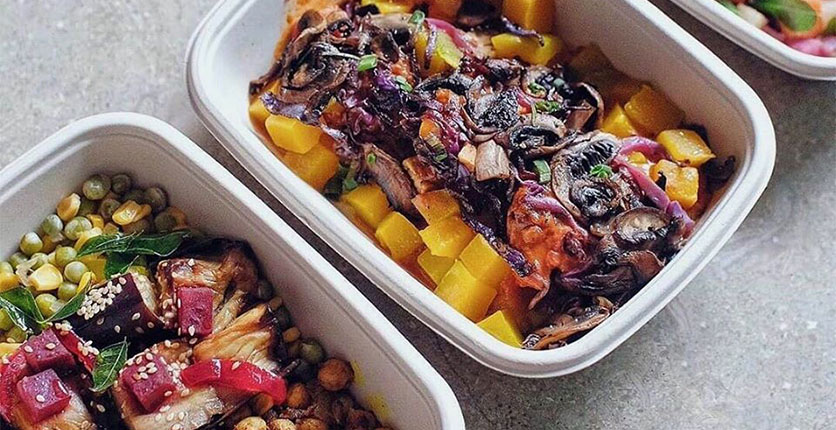 Grain
Three, five or seven meals a week for lunch, dinner or both. Grain boasts a daily changing menus, crafted by top chefs and are freshly cooked. Food is delivered hot and ready to eat upon delivery.
Grain claims that their chefs have worked with Masterchef winners and Michelin Star restaurants to create iconic dishes from all around the world. Dishes are also taste tested after two hours in a heat bag to simulate the delivery process.
---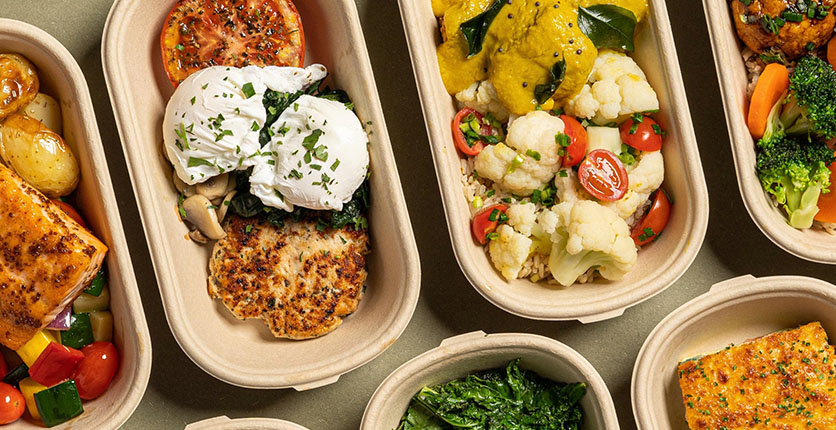 Nutrition Kitchen
A wide range of cuisines from Western to Indian is on offer, with low carb meals mostly gluten free. You can pick from a five, 10 or 20 day package with two or three meals per day, delivered ready to be consumed in eco-friendly packaging.
Their meal plans are designed by personal trainers, with a clear breakdown of the macronutrients. The menu is cycled every week and you can preview up to six cycles on their website.
More reads