Mock meat isn't new. Buddhist "temple foods" have included vegetarian-friendly meat substitutes, with popular dishes such as duck, char siu (roasted pork), chicken and fish. The popularity of vegetarian food has also been deeply woven itself into our food scene, with a vegetarian version of popular local dishes such as dumpling noodles, hokkien mee, laksa and char kway teow.
While these dishes have been around for years, their taste leaves much to be desired, especially if you're a meat-lover. International brands such as Omnipork, Quorn, Impossible Foods and Beyond Meat are sharing one common goal, to reproduce the taste of real meat using nothing but plants. By the looks of it, these new mock meat options are set to become the next food trend!
Omnipork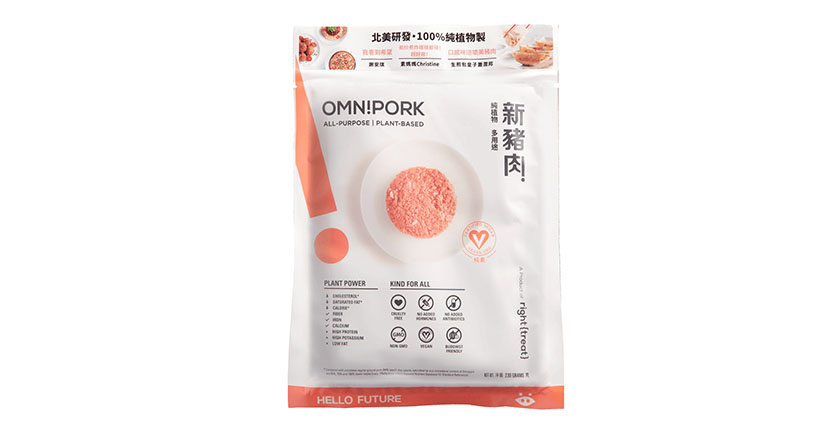 Omnipork is made from 100% plant-based ingredients such as Shiitake mushroom, pea, non-GMO soy, and rice. It is vegan and free of added hormones, added antibiotics, and GMOs.
It claims to be 70% lower in saturated fat and 65% lower in calories than real pork, while offering much higher fiber, 333% higher in calcium and 53% higher in iron.
www.omnipork.co
Beyond Meat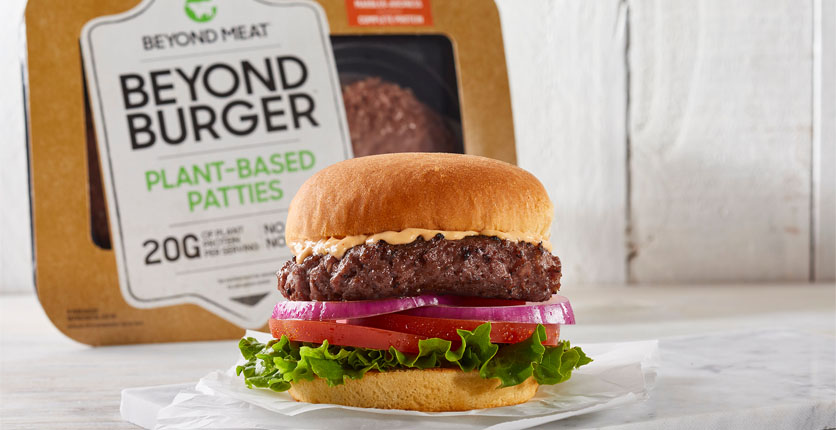 Beyond Meat makes hormone-free, antibiotic-free and non-GMO plant-based protein foods that are healthy and are environmentally friendly. The company claims that it uses a process of heating, cooling, and pressure to create the fibrous texture of meat and layer in plant-based fats, binders, flavors, and colors.
Currently available in Singapore are: The Beyond Burger Patties, Beyond Sausage and Beyond Beef Crumbles.
www.beyondmeat.com
Quorn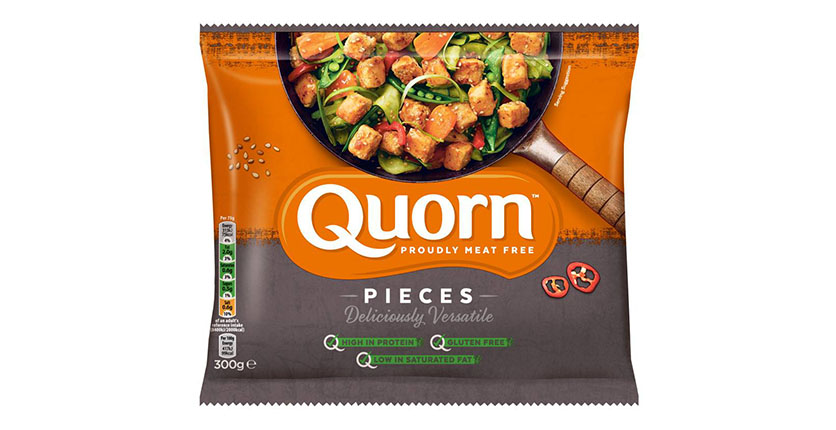 The core component of Quorn products is mycoprotein. Natural fungus from the soil is fermented to produce a dough which is high in protein, high in fibre, low in saturated fat, and contains no cholesterol.
The range available in Singapore includes: Mince, Pieces, Swedish Style Balls, Crispy Nuggets, Southern Fried Bites, Sausage Patties, Burgers, Southern Fried Burgers, Creamy Garlic & Mushroom Escalopes, Vegan Breaded Fillets & Vegan Hot & Spicy Burgers.
www.quorn.sg
Impossible Foods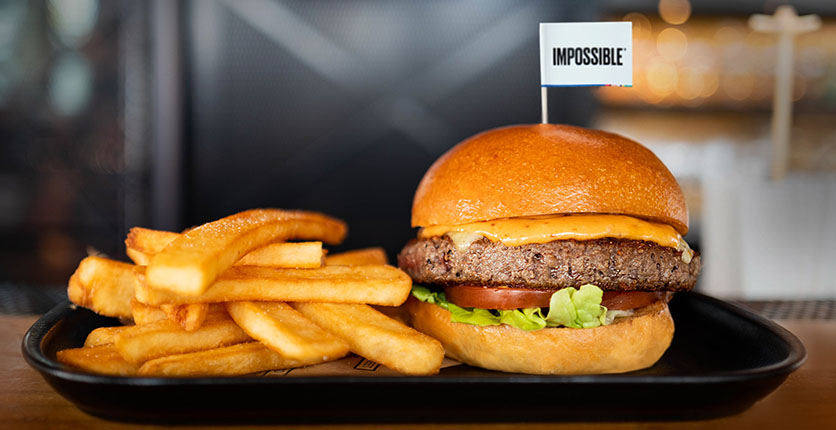 The Impossible Burger launched here in 2019, partnering with big-name restaurants. It has since expanded its reach to smaller, but much more accessible food chains such as Fatpapas, Stuff'd and Swensens. The Impossible Burger contains no gluten, no animal hormones and no antibiotics, and is also halal-certified and kosher.
Unlike the rest mentioned above, Impossible Foods' Impossible Burger is not yet available in the grocery stores, so you'll have to visit one of the many outlets which serve Impossible Burgers or its derivatives such as meatballs and kebabs.
www.impossiblefoods.com