For some of us deskbound folk, that day has arrived: BTO (Back To Office).
In case you missed the news, 50 per cent of employees who can work from home and who are fully vaccinated or have recently recovered from COVID-19, are now allowed to return to the office.
Depending on your job, position and company's arrangement, you're probably needing to get back to the office. So, to help you get back-into-office shape, we've come up with some office-appropriate advice and suggestions for you to begin your work-away-from-home days right.
Let's start with the physical – and by physical, we mean bringing all of your needed barang-barang back to your place of profession. Here are 6 things that you will need (but might have forgotten about) to make your return official and beneficial.
(And, be on the lookout for Parts 2, 3 and 4 of our "Back To The Office" series, where we help you figure out your lunch hour, the gifts to get for your colleagues, and how best to spend your time productively on your commute to the office.)
1. Vitamins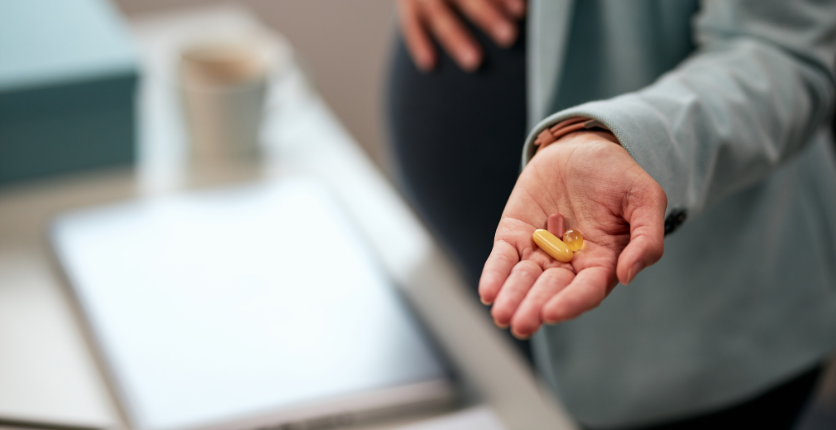 Our very first suggestion is about the ABCs of health – vitamins. They may not be topmost on one's mind when thinking about going back into the workplace, but are oh-so-essential. Health is wealth, and to be your best productive, efficient and alert self, your body and mind needs to have all the "riches" that they can get.
While you can try to obtain your basic requirements from your meals (remember to get some vitamin D from taking a walk in the sunshine during lunch), not all of us are able to get all that we need, all of the time. So, the next best thing? Popping a pill (or two).
Bring a bottle of multivitamins to place on your desk for days that you forget to take your daily dose in the morning when you're rushing for work. And, if you do not have an extra bottle to take from home or want one meant just for the office, just dip into any GNC outlet (conveniently found in shopping malls) to buy some multis.
What else you can get at the health goods specialist: Omega and fish oil supplements (said to aid in brain function and mental performance), vitamin C tablets (for an extra boost to your immunity system), and whatever else you think you might need to keep you living and working well.
GNC, multiple locations, www.gnc.com.sg, www.facebook.com/GNCsingapore; www.instagram.com/gncsg
BONUS: SAFRA members enjoy 15% off regular-priced items at GNC. Click here for more information.
2. Coffee + Tea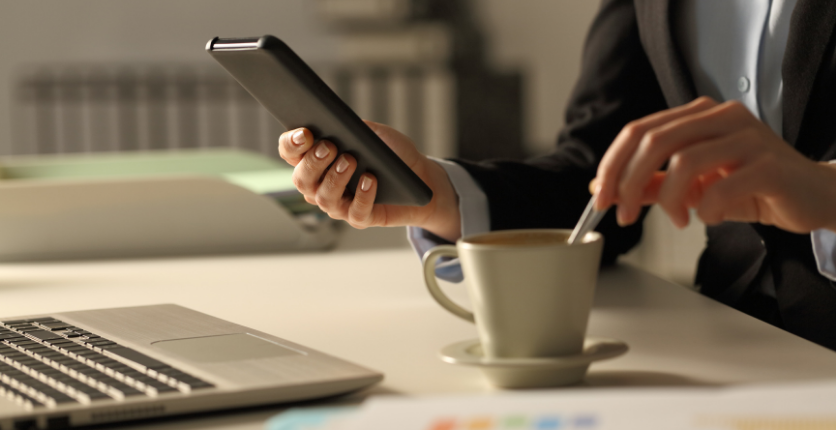 Here's another taken-for-granted but possibly-important everyday item you need at the office: your very own coffee or tea stash.
While most of us are able to get a cuppa easily around the business area, there may be times where we just need to make one ourselves. Whether it's an instant packet, a sachet to steep, or a pod or capsule to stick into a machine, having your personal pick-me-up caffeine choice hidden in your drawer-slash-pantry might just be your life-saver.
It could just be you saving time, money or the trip downstairs, or you carrying out that much-missed daily office ritual you need to kick-start the day, or you indulging in a teatime break to re-energise yourself. Whatever the reason, having your own coffee or tea stash should be both an office perk and a workday perk-me-up.
3. Face Masks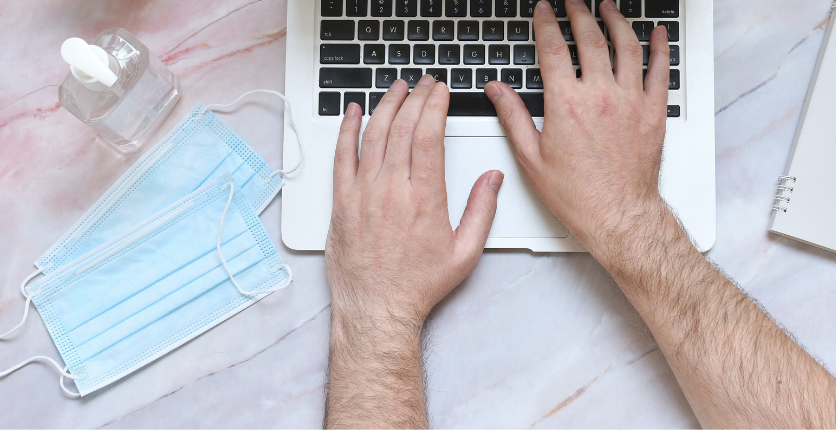 We do not need to emphasise the importance of face masks in this pandemic, but, here we are. Why? Because, there are those annoying "won't happen to me" situations which could arise at work that merit having an extra one, two, or even a pack, of masks ready on hand.
The nightmare scenarios: The strap of the only mask you have has snapped; you dropped the disposable mask on a wet and dirty floor (and, no, the "3-second rule" does not apply here, not ever); or you've been sweating into the one you've been wearing all day, a little too much for your liking.
The dream solution: Change it for a fresh, new, clean one. So, just make your office life less worrisome by stowing some extra face masks in your drawer (and, do store them in a sanitary manner, please).
The Mask Fellows, www.themaskfellows.com; www.facebook.com/The-Mask-Fellows-103317218020872; www.instagram.com/themaskfellows
BONUS: SAFRA members and SAF 11B holders enjoy 30% off storewide on all mask designs, or save up to 65% off with a 1- or 2-year subscription plan plus an additional 50 free pieces of the Jungle Ops mask with every subscription plan purchased at The Mask Fellows. Click here for more information.
4. Cleaning Product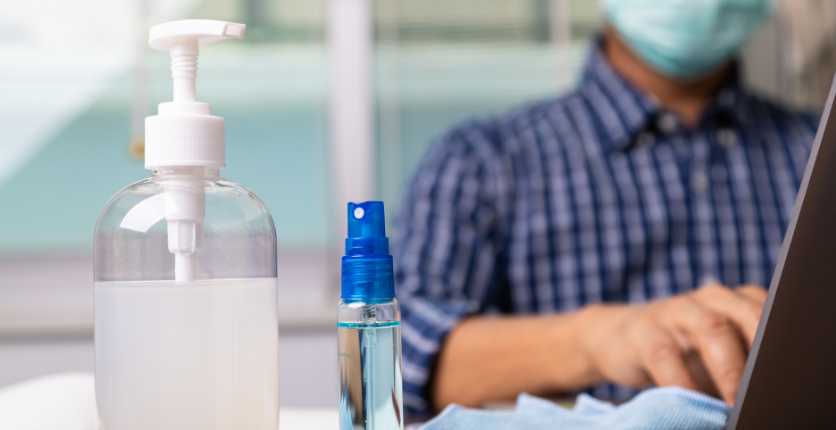 While we're not suggesting you bring your household's entire Hazmat-worthy cleaning array to the office, it does help to have some kind of cleaner for your personal use at work.
Get yourself simple (preferably eco-friendly) cleaning solutions or wipes that contain a soap or detergent ingredient to wipe your desk and your personal work items when you're in the office. Using such products is especially useful if you haven't been back to your workspace in a while (or will return a few days in a week or month on a hybrid arrangement), have been sick recently or share certain workplace equipment with fellow colleagues.
Some tips: clean high-touch surfaces such as your mouse, keyboard and drawer handles regularly; read and follow the cleaning product's ingredients and instructions properly (for suitability of use, especially for one with a disinfecting ingredient); and clean before and after your workday (in case someone else somehow uses your work area and items).
5. Chargers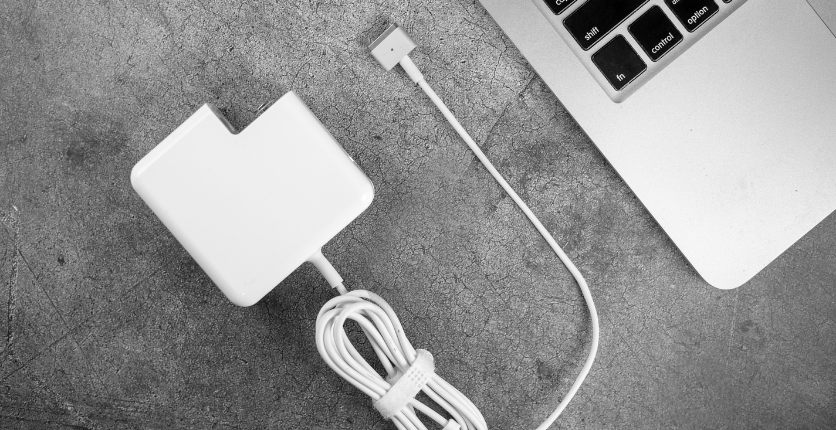 These are your modern day essentials.
Though we might already have chargers readily at home for our mobile phones, laptop and whatever other electronic gadget we have for both work and leisure, you don't want to be lugging them around to and fro, between home and office. Worse yet, you absolutely don't want to forget to bring your one and only laptop charger on the day of that all-important annual general meeting with everyone and the boss.
Since most chargers are quite affordable nowadays, it makes sense to get a duplicate set of all the chargers you need to place in the office.
6. Photos Of Your Loved Ones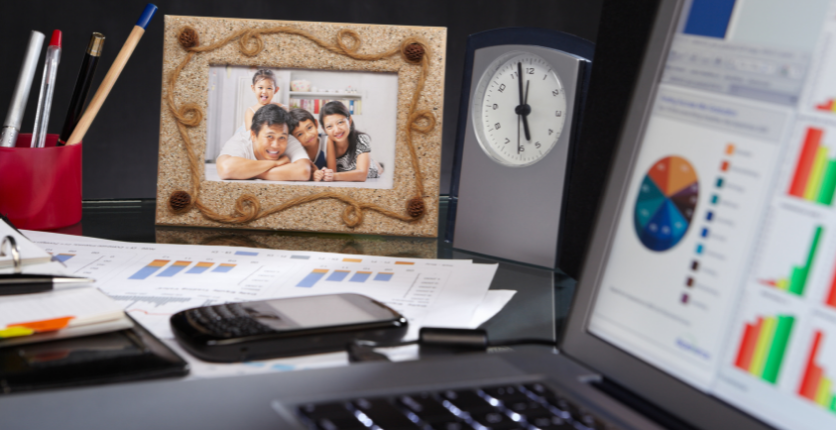 Yes, this is old-school, but it really can help you get through the early days of your BTO period. Having some kind of image(s) of the most important peeps in your life around you in the office will ease all the feels (stress, tension, missing the loved ones, etc.) if you aren't quite settled into your "second home" or professional groove yet.
It can be a static one in a retro picture-frame on the desk; a pocket-sized photo stuffed in your wallet, lanyard case or back of the mobile phone case; a dynamic photo album in a digital frame; or images saved as your screensaver on your laptop. The medium doesn't matter; it's who's inside it that counts.