The event, with the theme "Emotions", included students from eight secondary schools who were mentored by experienced shutterbugs Organised on 20 Oct 2018 by the SAFRA Photographic Club, one of the major photography clubs in Singapore.
Students from eight schools spent an enjoyable day in the midst of nature as they picked up expert photography tips and captured memorable wildlife images at the Singapore Zoo. As part of its Youth Development Programme, the 20 Oct event organised by SAFRA Photographic Club welcomed students from Anderson Secondary School, Broadrick Secondary School, Canberra Secondary School, CHIJ Katong Convent, Christ Church Secondary School, Fairfield Methodist School (Secondary), Geylang Methodist School (Secondary) and Unity Secondary School to learn more about photography.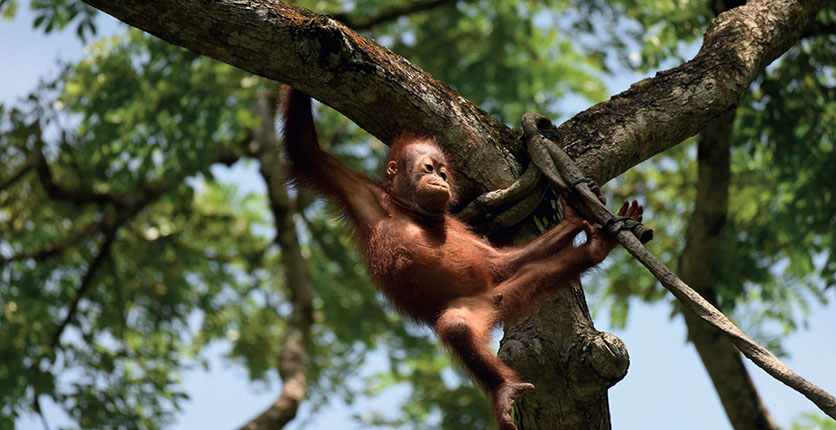 The students were also game to try their hand at capturing the "emotions" of animals, as was the theme of the afternoon's shoot. The day's programme included a competition briefing, talks on wildlife and event photography, and a three-hour photo shoot as students were divided into groups and guided by mentors on three assigned routes within the zoo. Participants said that they enjoyed the experience of visiting the zoo together with their friends, and having the rare opportunity to learn how to take wildlife photography with experts ready to guide them.
"I signed up for this event because I wanted to gain more experience and learn more about wildlife photography. When I was younger, my dad used to take photos of me, and I found photography to be really meaningful. My mentor was really helpful. I learnt that needing to focus on the subject through the viewfinder lets me know when the animal is looking into the camera [or in the general direction of the camera]. This allows the photo to seem more "alive" and brings greater context to the image." 3rd-place winner Yoko Woo, Christ Church Secondary School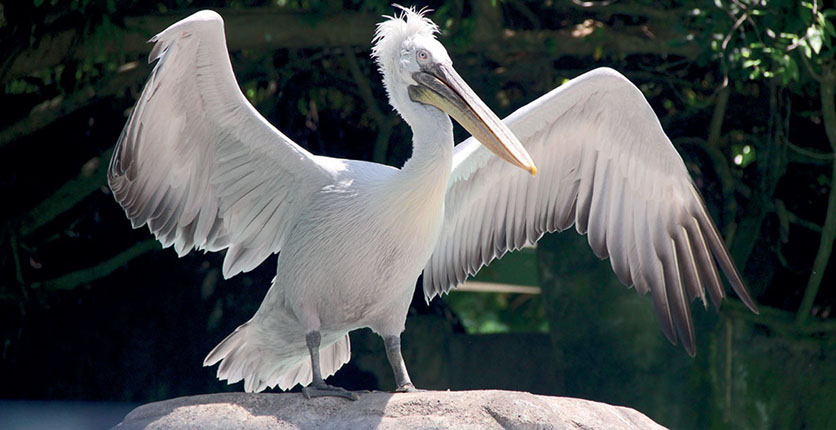 "I really appreciate this, as I like photography and the opportunity to experience first-hand wildlife photography in Singapore. I enjoyed being able to take photos with friends, and my mentor was really helpful in guiding me along. I was able to learn from my friends, who gave me tips and opinions on the shots I was about to take. My mentor guided me on aperture and lighting settings to set up the best shot. He also advised me on how to select the best photo to submit for the competition." 2nd-place winner Ng Tai Heng,Unity Secondary School
"I participated because I believed it would be quite an experience to go around the zoo taking pictures with my friends. I didn't think I would win, and was really surprised. Now, I will consider photography as a hobby in the future. For my winning shot, I thought the composition looked nice. I like close-up shots where the background is blurred, with water and the background reflected in the animals' eyes. As I couldn't get shots of faraway animals, I chose this cute little reptile as it was swimming near the enclosure glass, and offered the best angle for the shot." 1st-place winner Tan Guan Qun, Anderson Secondary School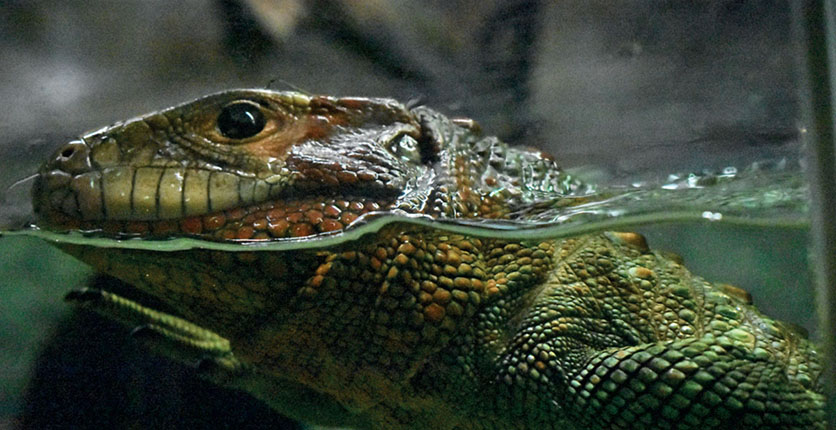 The students used professional-grade cameras loaned by Canon and submitted their entries to a panel of judges by day's end. Thereafter, these young people took home fond memories of interacting with animals and gained valuable insights into the art of photography. For more information, please visit www.safra.sg/interest-groups/photographic-club.