Rekindle Your Passion." That was the tagline for last year's SAFRA Photo Convention to reignite the love of photography for enthusiasts. Held over the weekend of 23-24 Nov at SAFRA Toa Payoh, over 150 like-minded creatives turned up to learn about the newest insights from industry leaders and celebrate theirlove of the art.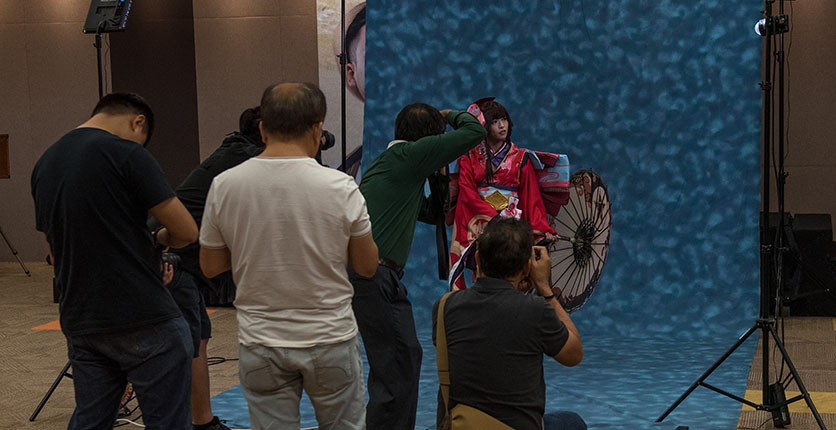 For this event, organisers raised the bar in terms of engagement and informational content by featuring high-profile speakers who are specialists in their respective fields. The convention, which aims to promote photography and forge stronger bonds among NSmen who are enthusiasts and professionals, had a distinctively more comprehensive line-up than those of previous years.
This convention not only featured a much wider range of topics and practices in photography – ranging from toys and traditional film to portraits and destinations – but also brand collaborations. On both days, the morning programmes were dedicated to presentations by award-winning photographers who spoke at length on myriad subjects, ranging from toy photography (Sunny Ang) and the human element (Jino Lee) to copyright and language of visual art (Munster Cheong) and personal privacy (Marcus Liu).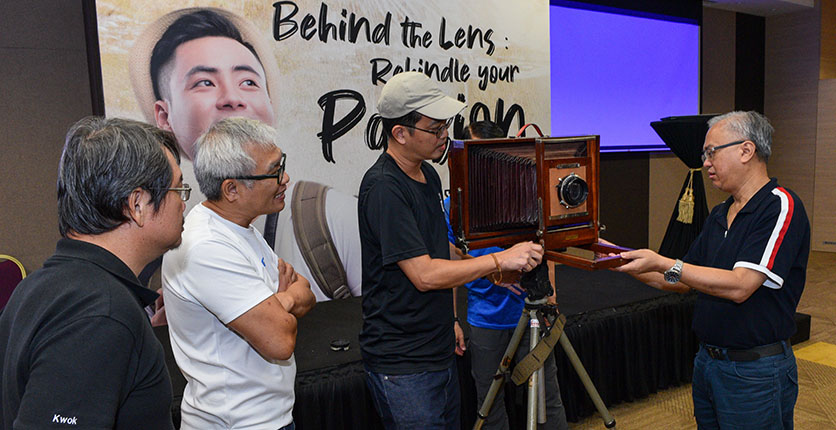 Notably, new media and digital photography were covered by the SAFRA Digital Media Club in collaboration with the SAFRA Photographic Club to present "Discover. Connect. Collaborate", a behind-the-scenes session on the professional journeys of filmmaker Ray Pang, makeup artist Jeffrey Linus Lee, celebrity photographer Anthony Levi Kho and hairdresser Yamamoto Hon G, among others.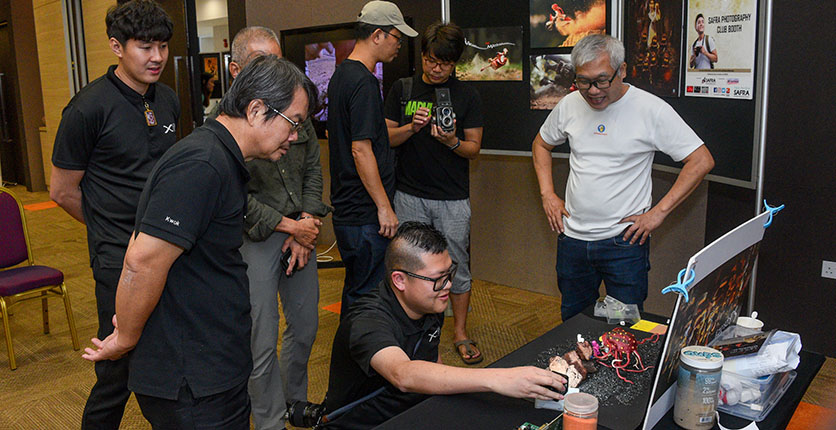 In the afternoons, attendees were able to get up close and personal with the speakers through workshops and talks. One topic that drew the crowd was Daryl Yeo's wildlife photography. He shared images from his trips to Hokkaido and Africa, and gave tips on the dos and don'ts of wildlife photography practices.
Jino Lee's "How I Shot It" workshop, which explored the thought process during photo-taking, was also a success. Beyond providing educational sessions, last year's convention was also an opportune occasion for hobbyists to find inspiration and guidance from the experts through hands-on experiences and photography try-outs on film and large-format cameras.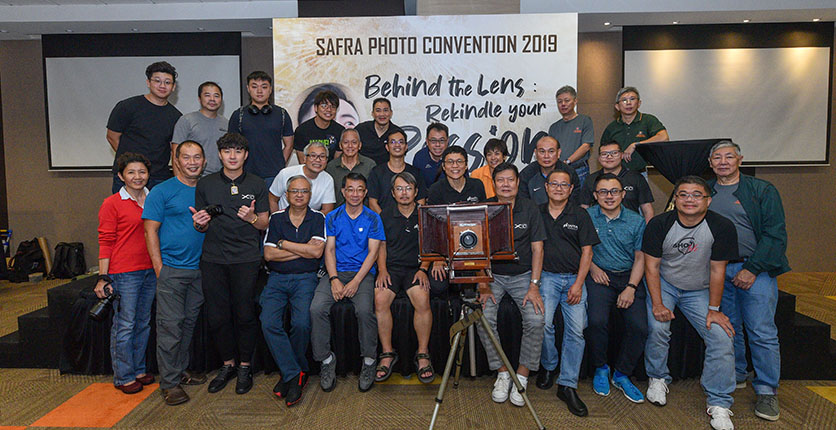 Besides networking with their peers and leading professional photographers, many avid and advanced photogs also got to indulge their passion at exhibitor booths. Live demos were held by camera vendors such as Canon and Fujifilm, which showcased their newest products and photography software.
For Singapore's novice shutterbugs, there is little doubt that they left the convention with a trove of fresh insights to take their hobby to the next level.