It was a miniature town with a local flavour. There were familiar looking eateries, shops, banks, schools, a hotel, a newspaper office, a radio station, a theatre, a police station and a hospital. More than 500 SAFRA members and their families enjoyed themselves as they experienced realistic role-play of careers at a fun and educational SAFRA Family Day Out at KidZania Singapore on 1 Sep. There was a special Formula One theme that saw families teaming up to race around the mini city in little go-karts.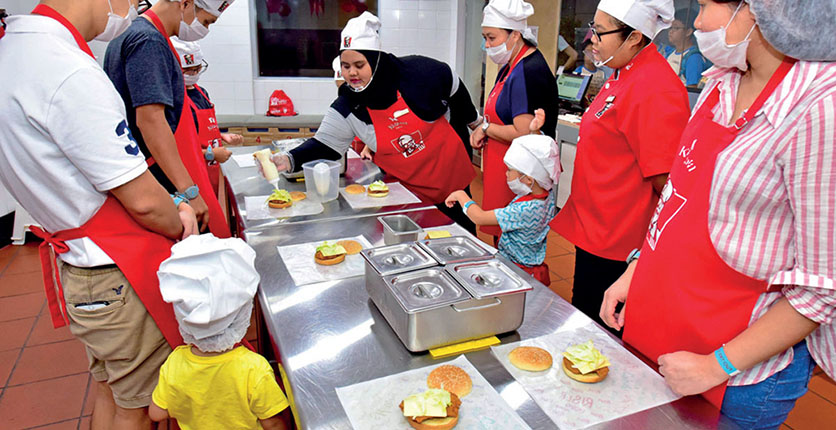 Located at Palawan Beach on Sentosa, KidZania Singapore offers children real-life experiences through role-playing activities in an 81,000sqf kid-size city, complete with buildings, paved streets, vehicles and a functioning economy. Through realistic scenarios, they learnt about different careers, the inner workings of a city, and the concept of managing money. By doing so, they can develop life skills such as handling responsibility and gaining confidence.
Usually, children are encouraged to explore KidZania independently. At SAFRA Family Day Out, however, they were able to share their unique learning experiences with parents and extended family. Some of these life-like experiences included responding to a "fire" at the local hotel as firemen, piloting a plane, performing surgery, making deliveries as couriers, preparing meals at fast-food restaurants, and hosting radio programmes. In between taking up various careers, SAFRA members and their families got to enjoy live dance performances, collect mementos at the photo booth, and create photo frames with ice cream sticks or string hama beads together at craft stations.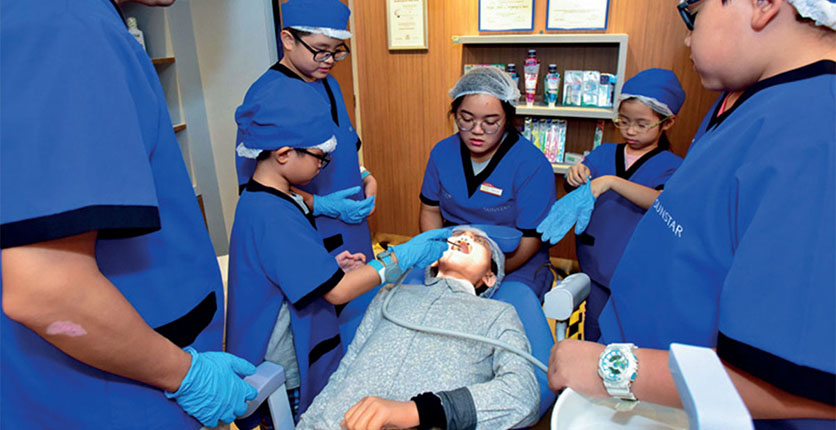 There was also a colouring contest portion of the Families For Life activities for all to participate in, and a best-dressed family competition for the participants with the best-themed outfits. Sales manager Sean Ang, 41, who was at the event with his wife and daughter, was glad to be able to join in the fun. "This is the third time we have brought our daughter here, but the first time my wife and I could participate as well," he said. Billy Neo, an engineer who wore matching Ferrari red T-shirts with his son as they raced along the streets, also called it a "rare opportunity" for families.
"Usually, the parents only just observe," said Neo, who was with his wife and two sons aged four and seven. "It was great to spend time bonding today."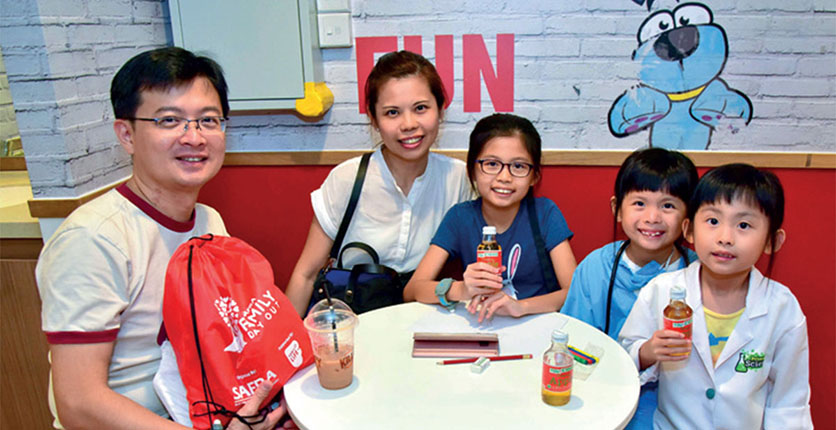 It's natural for parents to want their children to be confident. Confidence doesn't come from never failing but from persevering to overcome failure. Besides support and protection, give your kids enough independence to try their best.
1. Give them responsibilities
Get your children to help with a meal or take care of a younger sibling. When they are able to fulfil their tasks, it boosts their self-worth and confidence. They will feel that they have an integral role to play in the family.
2. Ask for their opinion
It can be something as simple as planning dinner or reviewing a certain family rule. Letting your children know that their opinions matter gives them belief that they are able to impact the world around them.
3. Focus on the process
Remind your children that life is not about pursuing perfection but about making progress. We are all continually learning new life skills and that takes effort. Praise your children for putting in effort and making improvements. For more creative ideas and useful tips on parenting, please visit www.familiesforlife.sg.