Singaporean singer- composer KEAT is on a roll. Having released his first pop single, Leed Me On, last October, the 25-year-old, who emerged runner-up at the inaugural PERSHUB Got Talent Competition 2016, is currently working on his debut EP, slated to be released in mid-2020.
Last year, he also performed at Esplanade's All Things New 2019, Baybeats Open Stage 2019 and VOICES 2019. This year, the musician was selected to be part of the Noise Music Mentorship Programme, an initiative of the National Arts Council.
"There's an exciting unpredictability in doing music, and no two days of a musical process are alike," says KEAT, who has also been involved in myriad recitals, operas and musicals, dabbled in stage work and performed with companies such as the New Opera Singapore.
NSMAN chats with this local breakout artist.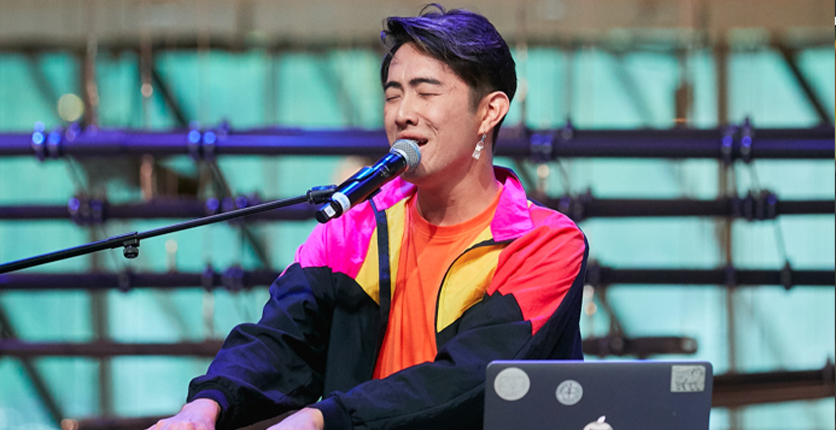 Describe your music style.
Electronic pop with elements of rhythm and blues and synthwave. Like most songwriters, I subscribe to the cliche of writing love songs – not just about the lovey-dovey kind of romance but also about friends, food or getting out of love.
Why did you decide to become a musician?
When it comes to songwriting and performing, there's a joy and burning passion that I feel when I'm on stage. I'm just drawn to how exhilarating, fulfilling and addictive it is. Creating music is also a selfexploratory process – you learn a lot about yourself, even the thoughts and feelings you might not have been aware of.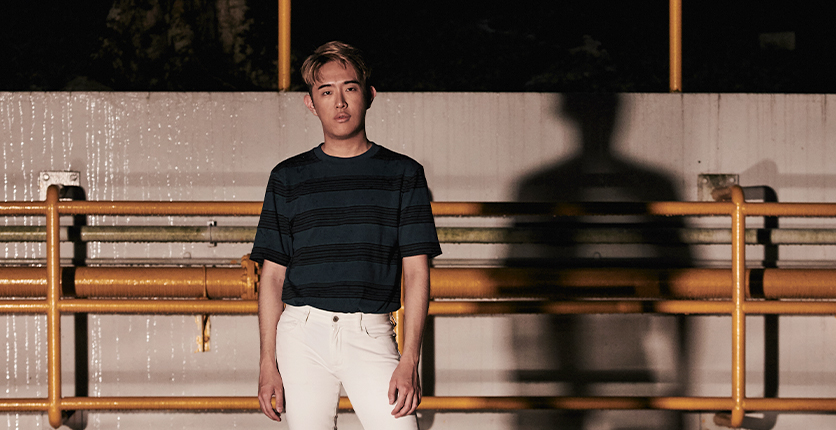 Share with us your music writing process.
I usually write in bed, maybe because it's where I'm most comfortable and therefore most vulnerable. I tend to also begin writing songs very late at night after a good bak chor mee. That's the thing about creativity – you've got to give it some space to blossom and grow into it.
You're classically trained. Why the foray into contemporary music?
I don't think I've moved completely away from classical music, though. Opera, for example, still calls out to me. But that's only one side of me. I've always been someone who enjoys different styles and genres, so it's good to pair these two together. I don't see the
two sides as mutually exclusive.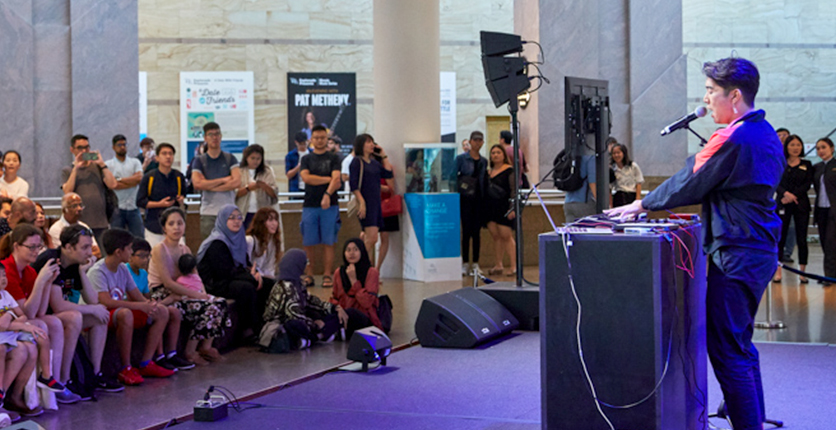 Share with us how your family contributed to your musical development.
My family are probably the biggest supporters of my musical journey. My parents sent me to choir practices and auditions, and eventually supported me in applying for the School of the Arts Singapore and the National University of Singapore's Yong Siew
Toh Conservatory of Music to study classical vocal performance.
In fact, they've never pushed me to learn music formally. I just wanted to do it since I was a kid and they were like: "Yeah, go for it!" They've always believed in me, allowing me to choose the things I enjoy because it meant I would go above and beyond, overcome adversity and find my own success.
Honestly, I cannot ask for a more supportive family. They've really been the best.
We heard that your parents met each other when they were involved in music in their younger days. Tell us about that.
Back then, my parents met and became friends at a Chinese New Year celebration at Teck Ghee Community Club where they were both performing with the Toa Payoh Guitar Club. My dad was playing and singing Jim Croce's Time In A Bottle and it caught
my mum's attention. She said she was charmed by my dad's voice and guitar skills. I guess the rest is history.
How close are you to your family?
I think I'm closer to them now than I was before, and it's probably because I now realise I've been taking them for granted. Like most youths, I entered a really prolonged rebellious phase where I would move away from everything my parents said. But as I started to understand the world more, the things they've said began to make sense. I've learnt to love and cherish them more.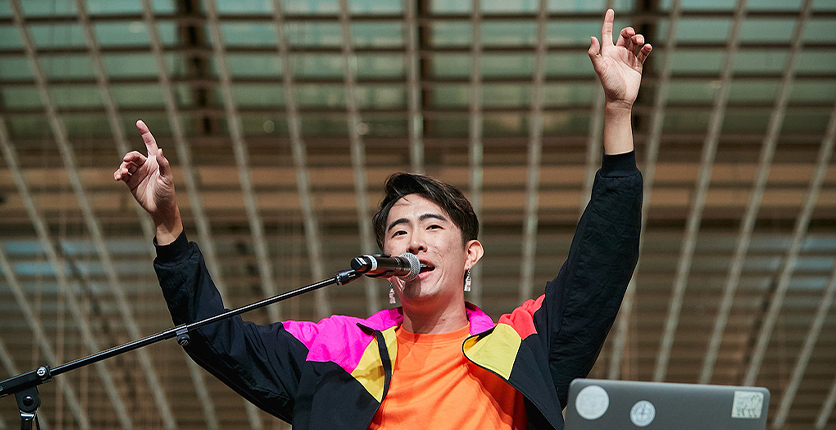 Did you get to flex your musical talents during national service?
Oddly enough, I did – quite a bit! I've sung at National Day celebrations at HQ DIV/INF during my time at my attachment unit, Selarang Pers Node. I've also performed at various PERSHUB cohesions and at the unit's inaugural talent competition. At one point, my superior tasked me with coming up with some melodies and chords for the unit anthem, which was an interesting challenge. I'm glad I had some fun while I was in NS and was able to utilise my skills.
What are you currently working on now?
I'm still writing songs and performing at gigs whenever they come up. I've just finished the Noise Music Mentorship programme a couple of months back and my mentor, DJ and music producer Kaye, has helped me a lot with bringing my performance to the next level, so I'm excited to continue working on that too.
I'm also in the process of recording and producing my first EP, with the help of some very lovely local and regional collaborators, such as ZIONN, Valiantes and Filipino producer duo Y ARA. Got lots of great music coming out, so that's been occupying most of my time.
For more information on KEAT, check out his Instagram: @kid.keat.
More reads