So you're all hyped up for the SAFRA Wheels & Feet Charity Challenge 2022 to get fit and have fun with your friends and the family. And ready to get out there to raise funds for the needy under the President's Challenge.
But, before you burst out of the door to walk, run, blade or cycle through your neighbourhood park, or on your favourite jogging route or cycling trail, you ought to start by making sure that you bring along all of the essentials to do so regardless if it's sunny, windy or cloudy (we don't advise that you exercise in the rain for health and safety reasons).
Read through, then pack, these important items for a safer and more enjoyable time for yourself and everyone else you bring along with you on the walk, run, blading trip or cycling journey. 
Mini-sized Backpack Or Waist Pouch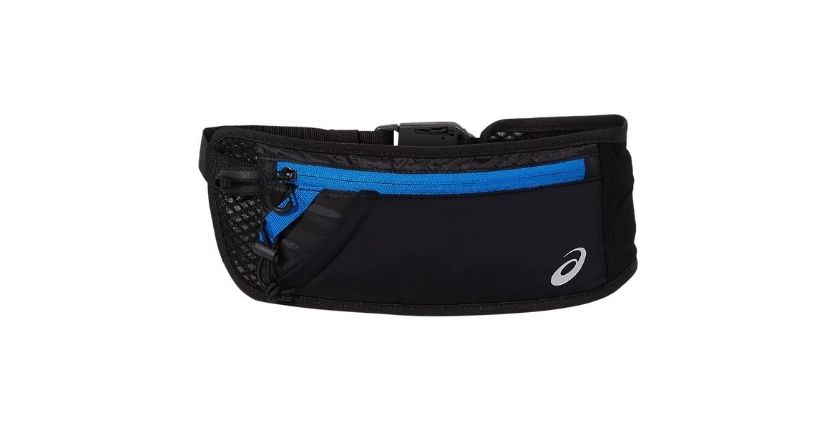 Before we get into what you should bring along for your outdoor session, first, you need the right bag for all the right stuff.
Your best bet for the best bag: A mini-sized sports backpack or waist pouch. Most are made to be your ideal travel-friendly companions. They are lightweight, easy and comfy to strap on, usually made of a durable, water-repellent or -resistant material, so you can keep your items dry if you get caught out when it rains and when you get too sweaty.
They also come with zipped compartments to keep your smallish items stored in place and not jiggling out onto the pavement. Plus, they're affordable and can be easily found at any sports or fashion retail store.
And, why mini-sized you ask? So that you are made to pack only the important items. A large bag might tempt you into filling it up with all kinds of non-essentials like extra snacks, and hence, end up weighing you down. Even if you do pack just a few things, the items in a relatively roomy bag will be shifting all about as you move about, which makes carrying one both unwieldy and irritating.
The Performance Black waist pouch by Asics ($38.50; U.P. $55) fits all the requirements (and your essentials). Its lightweight construction makes it easy to carry and its spacious central compartment makes it even easier to grab whatever you need on the run. Get the waist pouch here.
BONUS: SAFRA members enjoy 15% off selected regular-priced items and an additional 5% off selected discounted items at Asics retail stores and online.
---
Water Bottle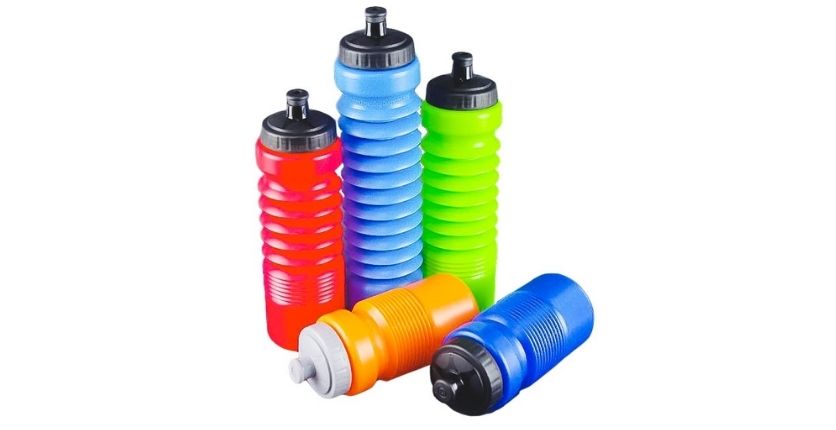 Yes, you can drop by any convenience store in the area during or after your outdoor activity to buy yourself a drink to replenish your lost electrolytes and fluids, but it makes better sense to bring along a water bottle.
The key to winning a race is to hydrate, hydrate, hydrate – so just port a bot(tle) of refreshment. You save money and quench your thirst anytime, anywhere without going that extra mile to hunt down a drink. You can fill it up with your own preferred "elixir of life", be it just plain water or your very own homemade concoction (make it fruit- or tea-flavored, slightly sugared or carbonated, for a more refreshing drink).
And, we suggest you bring your favourite drink in this compact foldable bottle ($8.40) at TotallyHotStuff. It's light yet durable and comes in a myriad of bright colours (so you can pair it with your exercise outfit). Best thing: It is pocketable since you can actually fold it down after you've emptied it.
BONUS: SAFRA members enjoy 15% off at TotallyHotStuff.
---
Mobile Phone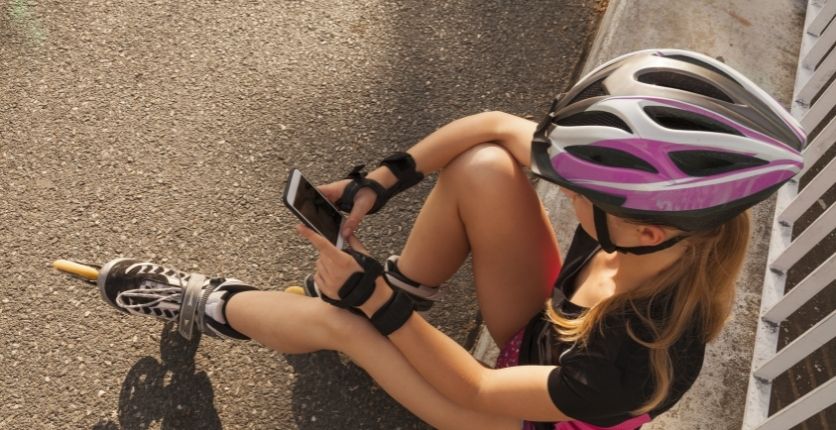 We get it – some of you serious marathoners don't want to get disturbed when you get into the flow by the trill of a ringing cellular.
But, listen – it's important to have one so that you can sync up with the Strava fitness tracker app to submit your results for the Challenge. Even if you have other wearable electronic and digital devices, e.g. a wrist fitness tracker, on one's self, it might do you good to keep a mobile phone on you.
Just in case your loved ones need to contact you urgently or if you need to make emergency calls, especially if you intend to take to the less peopled or isolated nature parks, trails or routes.
And, psst, for all you SAFRA members, there are some exclusive deals for you if you intend to upgrade your comms à la 007.
BONUS: SAFRA members enjoy special rates on mobile plans and bundles at M1.
---
Other Electronic Devices That Are Not Phones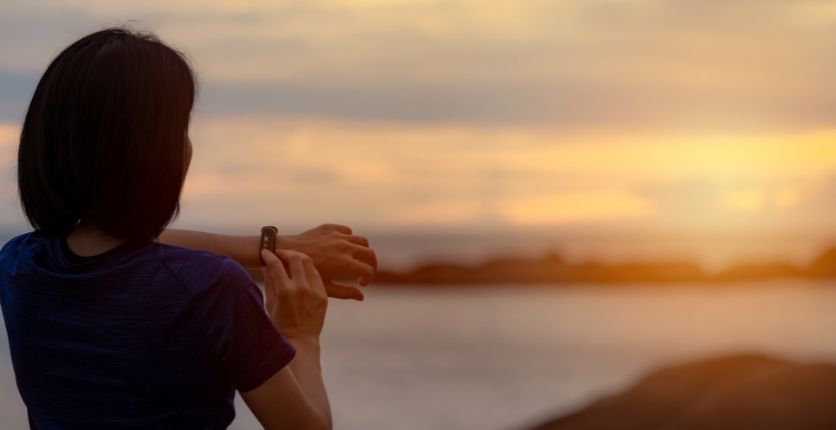 By "other electronic devices", we do not mean a tablet or laptop. Think smart watches and fitness tracker devices.
Firstly, they are necessary for ensuring that you get your results submitted correctly for the Challenge – just remember to install and use the Strava fitness tracker app.
Secondly, they can help you monitor and track your physical condition and your progress as you go about your exercise.
Thirdly, they let you know the time – for when you ought to start and stop, when you should take a break, and when you need to finish up and go rush for that on-limited-timed-sale slice of cake as a reward.
---
Towel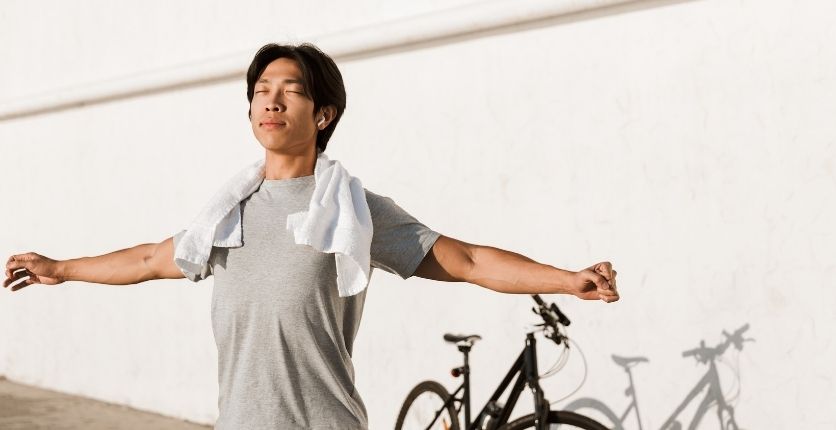 Unfortunately, we will perspire regardless of the intensity of our chosen exercise when we're outdoors thanks to Singapore's sunny and humid weather. Best be ready to mop up all of those beads with a handy towel or two, to feel less sweaty and sticky-icky.
If you really want to go super "stealth-mode", you can always make do with a sports headband or wristbands to keep your vision clear.
Also, one other good reason to stuff a face towel (or one that's sized right enough to absorb all of your perspiration) in your bag: To clean yourself up if you get dirtied, like say if you take a minor tumble or, erm, a birdie decides to do a "number 2" on you.
---
Public Transport Card Or Device
Let's face it – some of us might feel so tired after our open-air physical activities that all we want to do is take another set of wheels (a.k.a. public transport) back home to rest.
Which means you might want to bring along an EZ-Link card or wearable charm, your debit or credit card, or any other device like a smartwatch or mobile phone that you use for the bus or MRT train. Just so that you can tap your way back home with ease instead of forcing yourself to loop back around in order to slink back to your resting place.
---
Sunglasses

You might need them or don't, but it's good to have a pair of sunnies in the bag.
When the sun's out, they can protect your eyes from the bright glare. When it's windy, they can screen out dust, leaves and other air-blown elements, away from your peepers. And, when there's people, they can help make you appear spiffy, sporty and totally put-together, no matter how "shagged out" you actually feel. A win on so many levels.
---
Cap
Like shades, a cap is both functional and stylish. Pack it or wear it – your choice – for when you need to keep your hair and sweat from getting into your face, and you looking good when doing good for your health and charity.
---
Umbrella
This is more of a good thing for those doing the walk – it can be cumbersome to have for the other more intensive activities. Very simply, a portable folding brolly can shield you from both the sun's hot, harmful rays and from getting wet in the rain.
SAFRA Wheels & Feet Charity Challenge is the first of a series of charity initiatives under SAFRA Cares, to commemorate 50 years of supporting NSmen. Stay tuned for more!