Pyjamas, PJ's, jammies, sleeping suits, rompers – whatever you choose to call the sleepwear for your kids, they must always be safe and comfortable to wear. And, it would help if the beddy-bye bedwear is cute and chic, too. To make bedtime for your mini-me a more stylish – and hopefully, easier – affair, try coaxing them to sleep with these comfy outfits, so that at least one of you will go to bed pretty (hard truth: it's probably not the one doing the coaxing).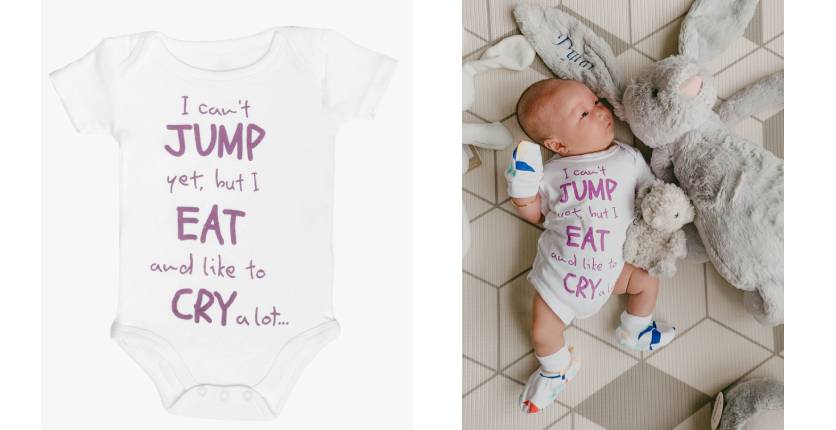 JEC Romper, $15.90, Jump Eat Cry
Treasure the first one-and-a-half years of your child well – 'cos it's probably the only time that you can make fun of them without them getting mad at you. It is bad parental form to get angry at them when they know not what's wrong and right, but it's alright to make them wear a 100% cotton romper that tells the world (and other would-be parents) what kids below the age of 18 months do 24/7. Like this stretchy one here.
Available at Jump Eat Cry, 681 Punggol Drive, Oasis Terraces, #02-27, 820681, www.jumpeatcry.com; www.facebook.com/Jumpeatcry; www.instagram.com/jumpeatcry
BONUS: SAFRA members receive 10% off maternity & nursing apparels at Jump Eat Cry. Click here for more information.
---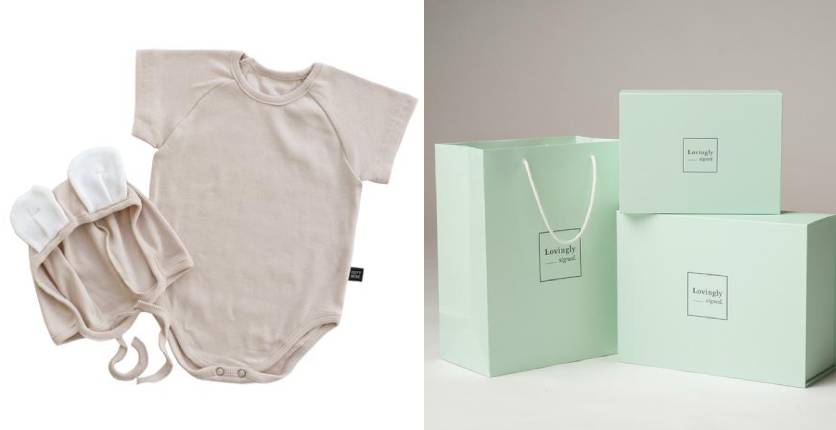 Bear Romper With Bonnet, $61.60, Lovingly_signed
Too cute; must get. If you need more convincing why you should have your baby cosplay as a "bwaby bwear", this cream-coloured matching set features a romper that has snap buttons at the bottom to facilitate nappy changes and a ribbon tie so you can adjust the bonnet to suit your baby's growing noggin. Get one for your newborn, and another for your sibling's or BFF's since it also comes in light blue and can be gifted with a greeting card as part of a gift box.
Available at Lovingly_signed and various stockists such as Mother and Child Singapore (Tanglin Mall) and Takashimaya Shopping Centre, lovinglysigned.com.sg; www.facebook.com/lovinglysigned; www.instagram.com/lovinglysigned
BONUS: SAFRA members receive 15% off Storewide with $150 minimum spend at Lovingly_signed. Click here for more information.
---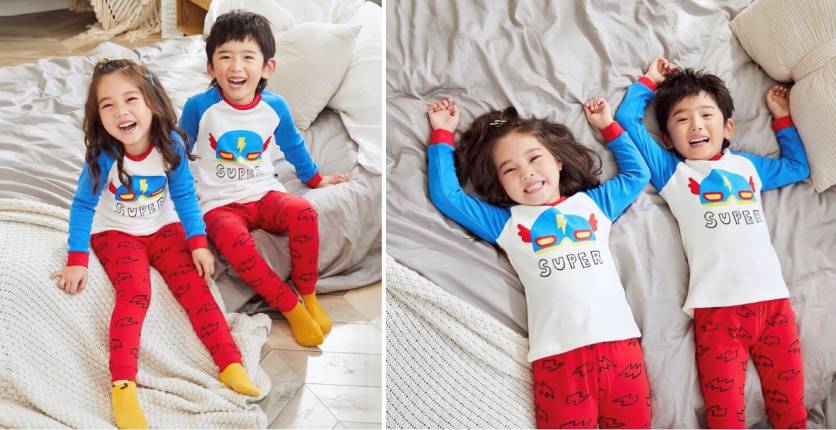 Flash Pyjamas 2pcs Set, $15, Pocketpig Diary
Think your kid is super? Then dress him or her up as one! This, erm, super affordable two-piece set features a long-sleeve tee with blue sleeves and an illustration of a hero (it looks like it's The Flash) with the word "Super" printed on the front, and red long bottoms with a lightning bolt print, both made with soft cotton jersey. It's the perfect nighttime "costume" for both heroes and heroines, aged 1 to 10 years.
Available at Pocketpig Diary, shop.pocketpigdiary.com; www.facebook.com/pocketpigdiary; www.instagram.com/pocketpigdiary
BONUS: SAFRA members receive 10% Off Regular-priced and Sale Items (Storewide) at Pocketpig Diary. Click here for more information.
---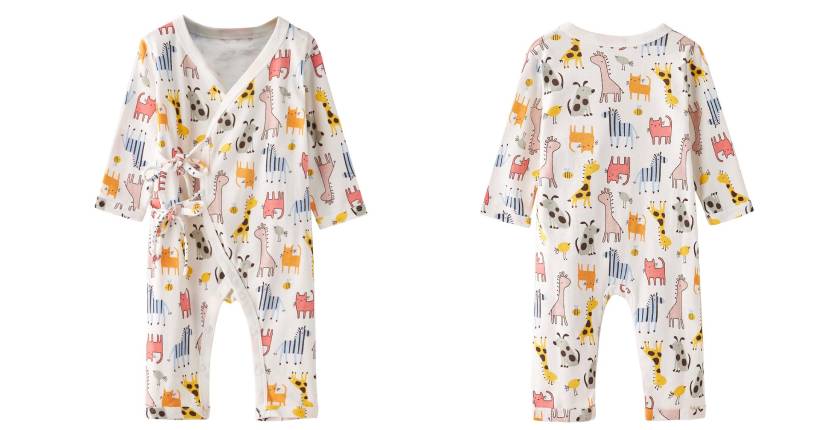 Baby Kimono Sleepsuit All In One Animals, $15.90, Little Kooma
Dress your future style icon in this colourful, all-over animal print wrap-style cotton suit (made for 3- to 12-month-old tykes) so that you can take loads of pics of the "star" of your life, post on all your socials and watch your mini-celeb break out as the next Insta babe.
Available at Little Kooma, www.littlekooma.com; www.facebook.com/littlekooma; www.instagram.com/littlekooma
BONUS: SAFRA members receive 10% off regular priced baby products at Little Kooma. Click here for more information.
---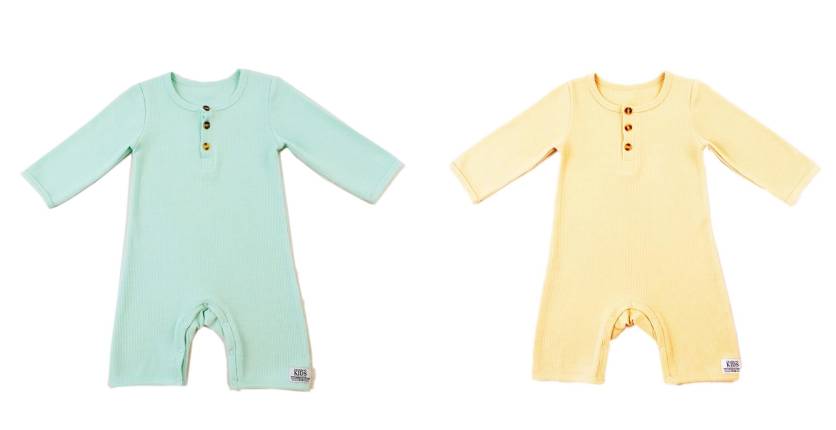 Waffle Long, $24, Charmant Kids
Minimalist parents, prefer something classic instead of trendy 'cos your little boo is all the cuteness you need? Then this is your staple garment. Made from cotton fabric that's breathable and softly textured with a waffle weave, you can easily take your LO to bed in this or on family outings in the day; it looks versatile and comfy enough to pair with any skirt or pants, or to wear on its own. What's more, it's made for kids 3-, 6- or 12-months-old, and comes in seven colours: Metallic Grey, Navy Blue, Olive Green, Ghost White, Turquoise Green, as well as the limited Warm Beige and Anchor Grey. Buy one in each colour and the week's sorted!
Available at Charmant Kids, charmantkids.com; www.facebook.com/charmantkidssg; www.instagram.com/charmantkidssg
BONUS: SAFRA members receive 20% off regular-priced apparels at Charmant Kids. Click here for more information.
---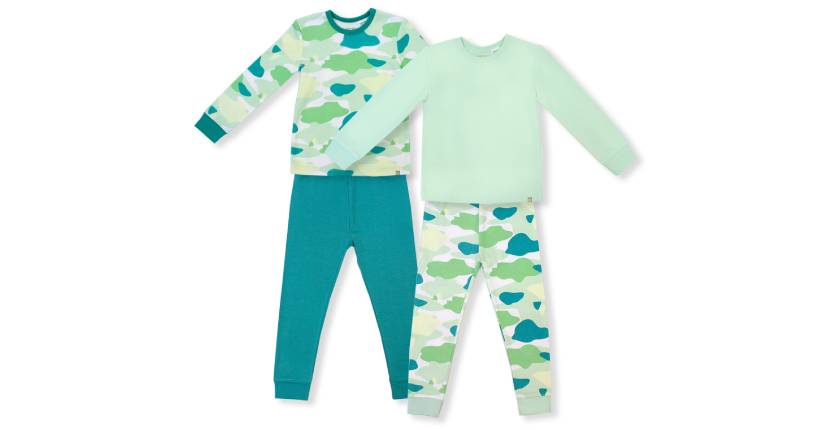 Camo Flash Jammies 4-Piece Bundle Set (Green), $48.90, OETEO
This one's for the true blue SAFRA parents – cotton PJ's in a camouflage print. OETEO (say "Ee-Tay-O") has thoughtfully packaged two sets to be sold as a bundle, comprising one camo print top and bottom, one light blue-green top and one darker turquoise bottom, with sizes for either your soldier girl or boy, or toddler of 12-18 months of age. There are also blue and pink (these ones come with ruffle hems!) options if your little recruit doesn't dig green.
Available at OETEO and brand stockists such as TANGS, motherswork and ZALORA, www.oeteo.co; www.facebook.com/OETEOsg; www.instagram.com/embraceoeteo
BONUS: SAFRA members receive 20% Off Regular-priced items at OETEO. Click here for more information.
---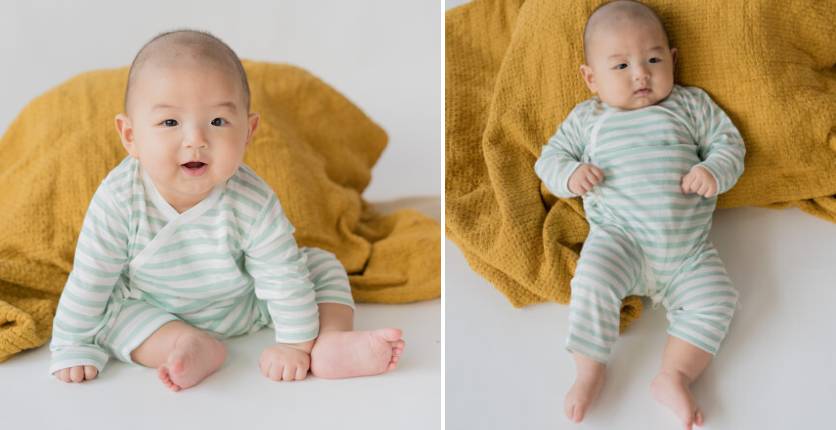 Kimono-style Cotton Bodysuit, $30, The K Size
Call it baby magic; while not everyone looks good in broad, horizontal stripes, every tiny tot does. So take full sartorial advantage of your sapling's first year ('cos this lightweight one is made for kiddos up to 12 months) to put your stripling in some body-flattering white and light blue-green stripes.
Available at The K Size, www.theksize.com; www.facebook.com/theksize; www.instagram.com/theksize
BONUS: SAFRA members receive 20% Off Storewide (Regular-Priced Items) at The K Size. Click here for more information.
---