It's near the end of 2021, and you're still fretting about what you can do to make the run-up to the New Year extra special with that special person in your life.
Don't need to go cray-cray about these last days. Just sort through our woo-worthy propositions for the places to go and things to do to make your Auld Lang Syne for 2021 the loveliest duet for two.
(Intending to carouse about town with your crew of 5 or cosy up to the fam at home, instead? Dip into the Part 1 and Part 2 reads of our "Countdown To 2022" series to find out how.)   
1. Go On Your Last Dinner Date (Of 2021)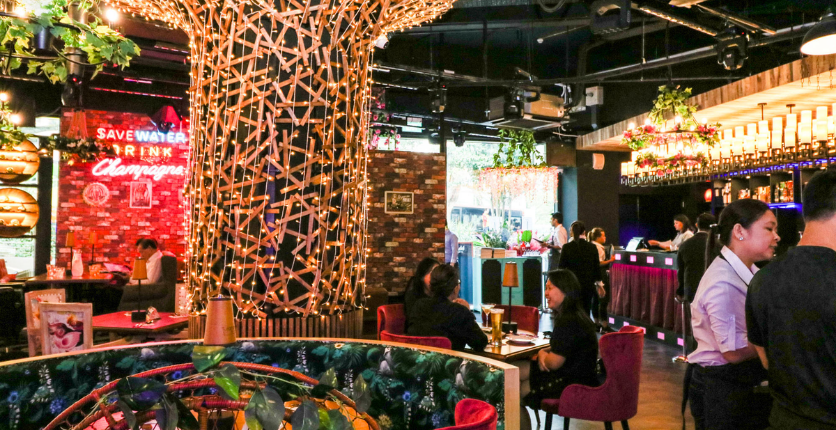 Don't be alarmed; we aren't jinxing your love life. We're just suggesting one of the best places to wine and dine at the end of the year: Turandot.
The contemporary Sichuan and Western cuisine restaurant and bar is offering a Delight Feast for 2 ($56++) that will help make your last meal of 2021 a memorable one.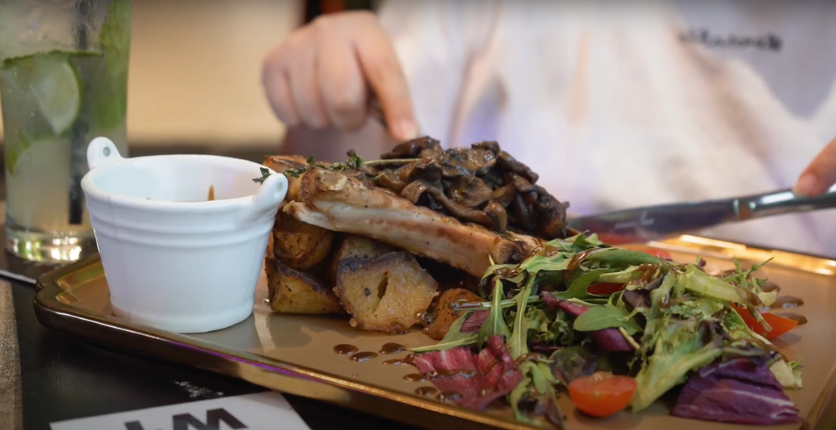 For starters: a Parmesan & Mozzarella Cheese Parcel served with creamy mayo in a shooter glass, and a freshly-made Seafood Chowder soup served with garlic toast. For mains, expect Grilled Prawns with Fresh Mango Cubes, Grilled Turkish Chicken on Skewer, Fiery Mala Grilled Chicken Thigh and Pan Fry Prawns wrapped with Bacon. To finish, a wholesome slice of American Cheesecake. And, to toast goodbye to 2021 and cheers to 2022, two complimentary glasses of red wine.
Tip: To up the romance, take a walk in the green surrounds of Mount Faber before or after your dinner. Pro tip: Try heading to HortPark in the area that may be a little far from where the resto is, but is more-than-gorge enough for you two to make the trip for.
SAFRA members enjoy 10% discount on food & drinks. For additional promotions, click here.
Turandot, 2 Telok Blangah Way, SAFRA Mount Faber, #01-09, 098803, www.safra.sg/amenities-offerings/turandot; www.facebook.com/Turandot.SG
2. Bask In The Lights Along Marina Bay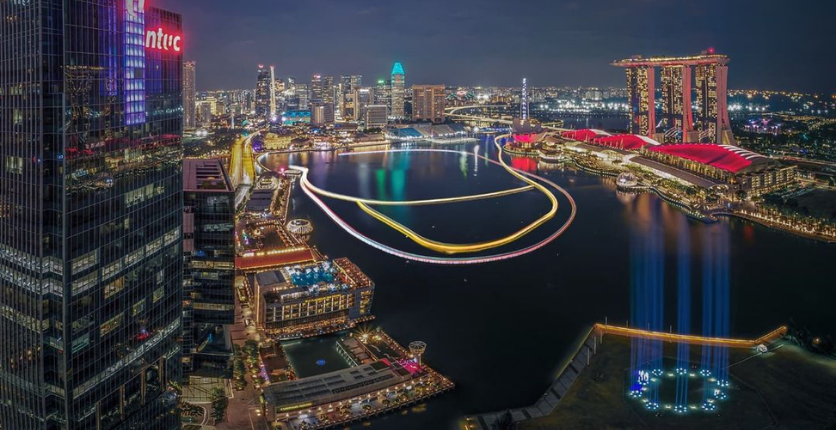 Naturally, we don't mean just walking under street lamp posts or under the moonlight, but viewing the special light installations and projections at the Marina Bay Waterfront Promenade.
Part of the Marina Bay Singapore Countdown 2022 festivities, these installations are meant to "embody the spirit of creativity and hopefulness". Plus, they make great Instagram pics for you and your bae.
What to expect: a kaleidoscopic, multi-coloured treetop canopy; a "galaxy of stars"; lighted inflatable bird structures; and an abstract clock face projection display.
Mark this event on your calendar quick; the installations are only up from now till 31 December, and are set to glow from 8pm to 10.30pm nightly, with extended display times on the last night of 2021.
Along the stretch of Marina Bay Waterfront Promenade (adjacent to Marina Boulevard). Marina Bay Singapore Countdown 2022, www.marinabaycountdown.gov.sg; www.facebook.com/marinabaysg; www.instagram.com/marinabaysg
3. Explore The Heartlands With Your Sweetheart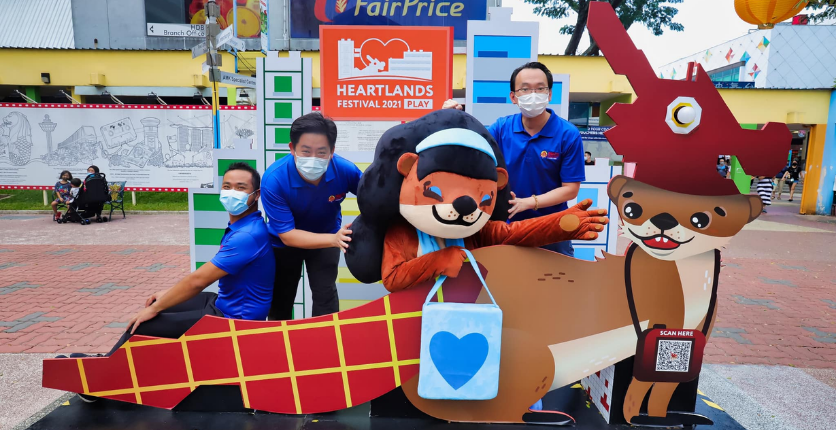 If places like Orchard Road and Marina Bay Sands are too crowded for you and the hun's liking, then why not go "pak-touring" the local neighbourhoods of Singapore?
You can easily do that by looking up what the inaugural Heartlands Festival has in store. Organised by the Heartland Enterprise Centre Singapore, the festival aims to encourage folk to discover the hawkers, shops and places of interest that exist right around the corner from where you live.
So, go hand-in-hand and spend the last few days of 2021 wandering the Heartlights Xperience Trails (on now till 18 February 2022), to see festive light ups and eat at special dining spots at these five installation trails: Yishun Central 1, Tampines Street 81, Ang Mo Kio Avenue 8, Jurong East Street 31 and Bedok North Street 1.
And, if you head down on certain dates, you might even get to meet the cute otter family of mascots for the festival – adventurous Paddy, coupon-queen Sasha, foodie Eddy and party-loving Carly (click here for the dates and locations).
Continue your sojourn into the New Year by looking up the Rediscover SG Heartlands webisodes with local celebs like Irene Ang, Chua Enlai and Tosh Zhang. Also, keep an eye out for the upcoming physical Heartland Tours of 4 selected neighbourhoods in January 2022.
Heartlands Festival 2021, www.heartlandsfestival.com; www.facebook.com/HECSingapore; www.instagram.com/heyheartlands
4. Take A Stroll In The Gardens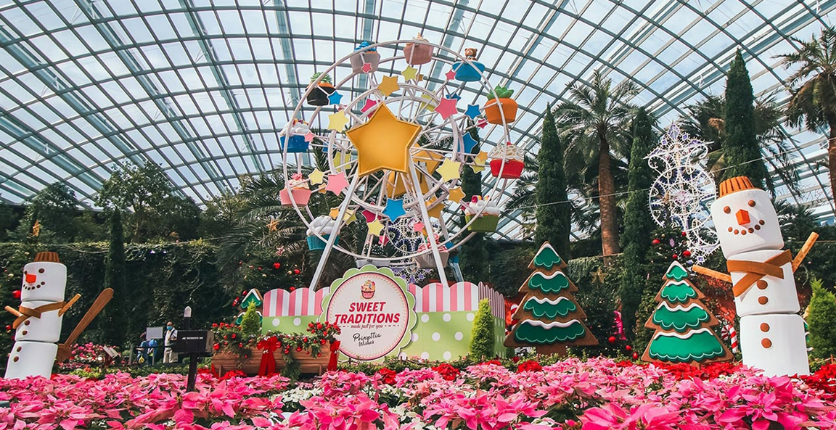 And, not just any garden, mind, but our great and glorious Gardens by the Bay.
The end of the year is the best time to stop and smell the roses, not only because you and your other half are probably clearing your annual leave, but also because it's when the Gardens' biggest festive-themed events are happening.
There's Christmas Wonderland 2021, where you and the one can experience its awe-inspiring Light Displays, fun Carnival Games, a Venetian Double-Storey Carousel, Mistletoe Alley Market, Garden Rhapsody light and sound show. You can even take a wefie with Santa Claus here!
At Poinsettia Wishes, you and your fleur d'amour (French for "flower of love") can marvel at festive flora such as violas, helleborus, cyclamens, real Christmas trees and poinsettias, as well as large floral displays such as an 8-metre-tall cupcake Ferris wheel and a candied apple Christmas carriage.
Though these events are meant for the Yuletide season, they do carry on till the first few days of the New Year, which makes these Gardens the perfect place to stay lovey-dovey from the end of the year to the start of the next.
Gardens by the Bay, 18 Marina Gardens Drive, 018953, www.gardensbythebay.com.sg; www.instagram.com/gardensbythebay
5. Play Catch-Up At A Pokémon-themed Staycaytion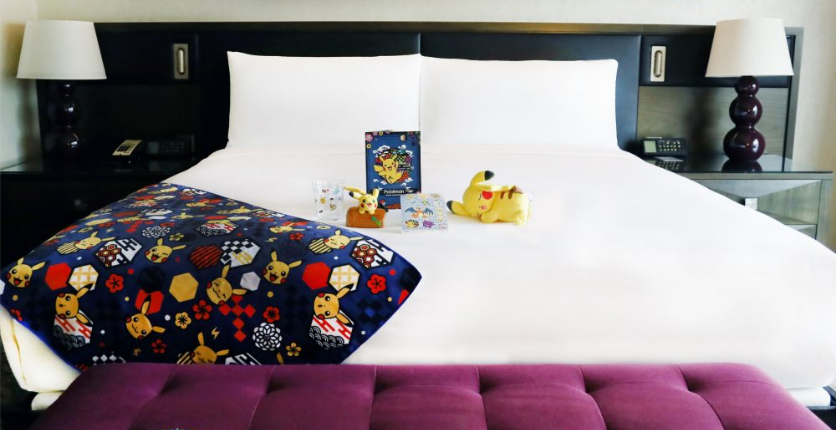 This is perfect for all you kidult couples who bond over all things cute.
Imagine counting down to the end of 2021 and beginning of the New Year, surrounded by all of your favourite "loved ones" a.k.a. plush toys (which includes your biggest toy, bae of course), in a Pokémon-themed room.
Yes, you read right all you Ashs, Mistys and Brocks – there's a Pokémon hotel package of your dreams available at Fairmont Singapore!
When you book this package (available from now till 29 January 2022), you will get a goodie bag of "Pokémon treats": a special-edition Pikachu Eco Bag and Pikachu Plush, as well as a Pokémon-themed bath towel, a glass cup and a sticker set featuring 10 of your favourite characters such as Eevee, Charizard and Pikachu!
What's more, there's a photo wall at the hotel lobby that features Pikachu and Mewtwo, for you two to capture your newest Top Nine/Best Nine Insta moments of 2021/early 2022. Installed along with, is a video kiosk display of the latest games, Pokémon Brilliant Diamond and Pokémon Shining Pearl.
To make your stay even more fun, there's also a complimentary loan of Nintendo Switch to try out games like the aforementioned Pokémon titles. So, don't just sit and spin that Poké Ball; better catch this staycay quick!
Get all the details, including room rates and availability, here. Fairmont Singapore, 80 Bras Basah, 189560, www.fairmont-singapore.com; www.facebook.com/FairmontSingapore; www.instagram.com/fairmontsingapore