Royston Tan might be known as the director with a penchant for creating films with numbers in their titles. They include 4:30 (2006), a film about loneliness that traces the relationship between an 11-year-old boy and a lodger, a 30 something Korean man, and 881 (2007), a musical film revolving around two sisters who perform in a getai during the annual Hungry Ghost Festival in Singapore.
But his success truly kicked off with his seminal 2003 feature film 15, which showcases the lives of five disenfranchised Singaporean youths. To date, Tan, who is now in his early 40s, has won over 40 international and local film awards, including the Best Fiction Award at the Tampere Film Festival (2003) for 15, and Best Director Award at the 22nd Singapore International Film Festival for 12 Lotus.
NSMan chats with the Singaporean auteur at his home to find out what makes him tick.
What project/film are you currently working on?
I am currently working on the National Day Parade 2019 [as its multimedia director].
Which film of yours are you most proud of, and why?
15 is the one I am most proud of. It was a project of love and is still being watched by young kids.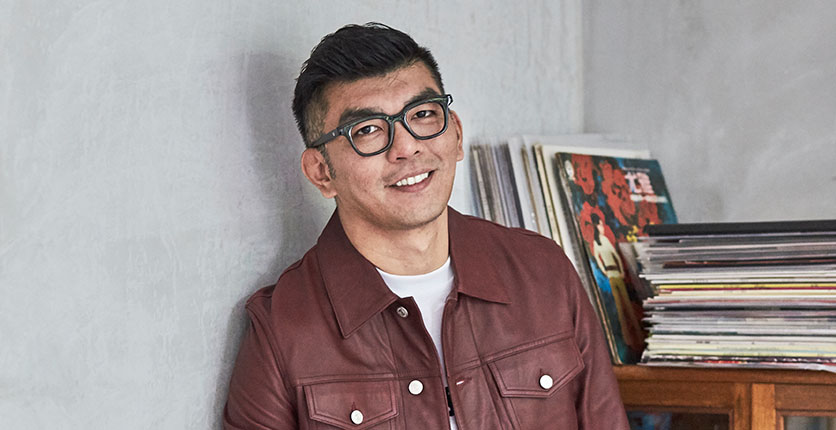 Which do you think is the best Singaporean film ever made?
I think the best ones made are the black-and-white Pontianak films by Cathay because there is something special about our local horror films. For example, the ghosts will sing. I find the lo-fi effects used to scare the audience extremely charming as well.
You've made many films with numbers in their titles. Tell us about your penchant for numbers.
Because numbers open up for interpretation by different people.
What do you feel is your greatest achievement to date?
My greatest achievement is in being the first Singaporean filmmaker to open the gates to dialect on national TV with Eat Already, because dialect was initially banned on TV for 40 years before that.
What is one film (or the theme) that you want to make but have yet to.
Horror films.
Your films tell us a lot about society and their aspirations and dreams. What do you think is the role of a film director?
The role is to "lend his eyes" to society. Through the image he presents, he throws the question back to the audience to reflect and react.
What are the films that you admire most, and why?
The Three Colours trilogy [Blue, White and Red by Krzysztof Kieslowski]. Watching these films each year gives a different experience. It is like drinking wine – you taste different things as it ages.
What kind of films would you never do?
I wouldn't say I would never do, because that will restrict me in the types of films I want to do and can do.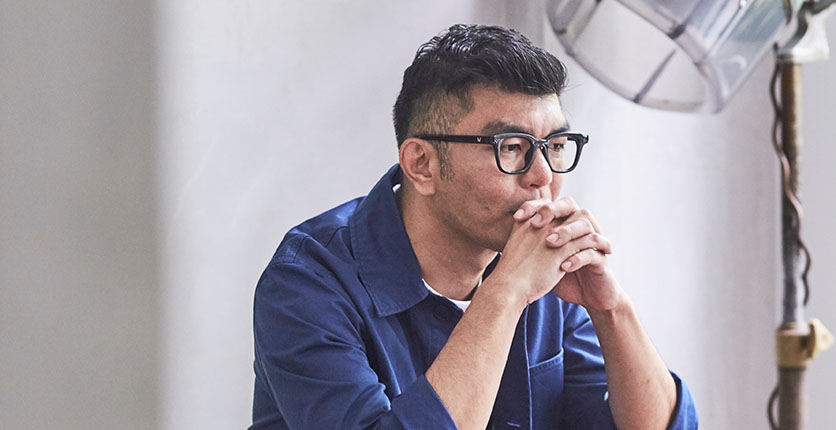 Which award has given you the greatest satisfaction, and why?
The Silver Screen award for Sons in the 2000 Singapore International Film Festival. It is the award with the highest accolade in Singapore – and through short films, there were more opportunities to other film festivals, which led to feature films.
Share with us one of the most interesting experiences you have had at a film festival.
When I was in Poland, I had the honour of having coffee with Oscar nominated director David Lynch [known for Wild at Heart and Twin Peaks], and we had a little chat in the minus-10 degree weather.
What is the most interesting experience you have had when making a film?
The most interesting experience came from making 881. It was a project driven by anger. I'd read an article about how there are two types of filmmakers: one who makes films for the audience, and one who makes films for himself – and that both Eric Khoo and I fall under the category of the latter. Hence, I decided to make a film for the audience. I went to Melbourne to write the script, locking myself in a room, pushing myself to complete five scenes per day, otherwise I wouldn't give myself dinner.
You seem to be quite busy lately with commissioned projects that relate to the Singapore community – for example, last year's 36 Ways to Say Good Morning and the National Council of Social Service (NCSS) inclusive campaign music video. How did they come about?
These opportunities came through personal short films, and when these projects get shown, different organisations will approach us for collaboration. I took up these collaborations and campaigns because I truly believed in the messages that they wanted to spread. The stronger focus on "social" themes stems from wanting to use film as a medium to spread positive influence in our community.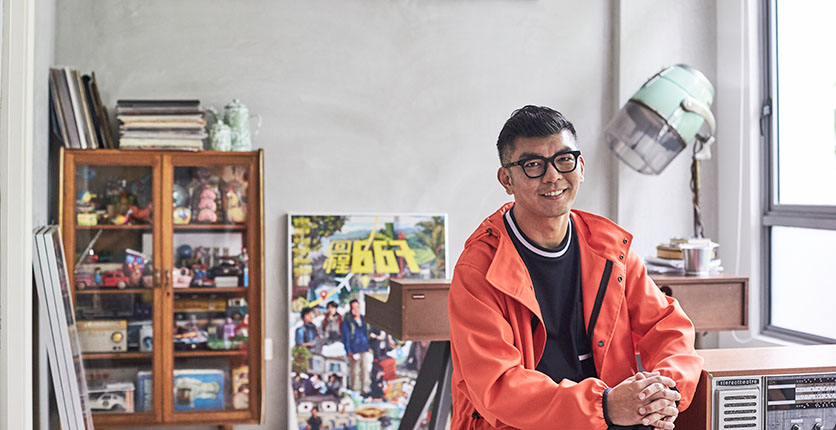 Last year, you did an orchid theme for Gardens by the Bay. You mentioned that you would like to do an orchid film. How's that coming along?
I'm still brainstorming for that film.
What is your advice for budding directors?
It is important to find your own voice and let your films be the mirror of society.