With the range of electric cars on the market now, being a green motorist is not so far-fetched after all. A conventional car with a petrol engine emits carbon dioxide, carbon monoxide, soot and a host of other pollutants, while an electric car has zero tailpipe emissions. Of course the source of its electric energy does contribute to pollution, but the air around an electric vehicle (EV) is certainly cleaner.
There is a catch, though: An EV, with its expensive battery, costs more than an ordinary car. That is why there are still so few of them. The small number of charging stations is another disadvantage. But thanks to Tesla, electric cars have driven into the fast lane after the US company started selling its Model S more than six years ago. As a luxury model, Tesla is aimed at buyers who are slightly above the middle income motorist.
However, mass-market car manufacturers are catching up with pure electric models. Best of all, more charging stations are in the pipeline. Electric-car-sharing operator BlueSG will allow more of its 2,000 charging points to be accessed by private electric car owners from the first quarter of 2019. And electricity provider SP Group says it will build 1,000 charging stations by 2020.
With the infrastructure all set to expand, these are some of the affordable electric alternatives priced from about $120,000 and upwards.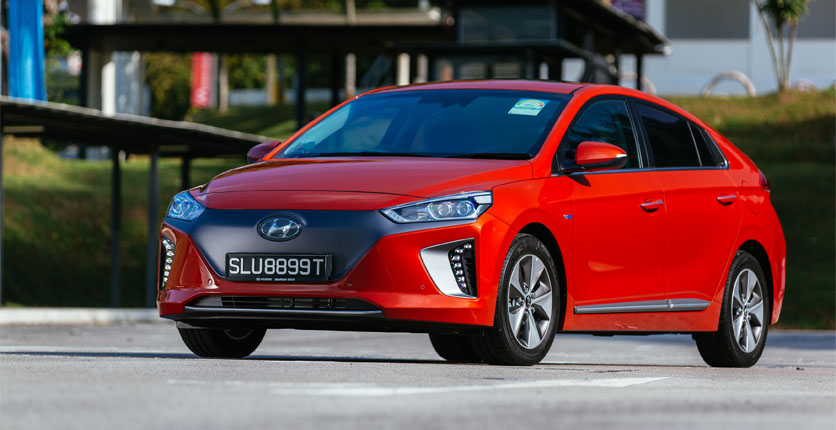 Hyundai Ioniq Electric
This is Hyundai's first pure electric car ($125,999) and key to its aim of spreading the electric gospel. The five-door liftback has no petrol engine, so there's no need for engine cooling, and hence no traditional front grille. Under the nose is a silent motor to drive the front wheels. It has a powerful but compact 28kWh lithium-ion polymer battery. There is no gearbox – merely shift-by-wire P, R, N and D buttons, plus an instrument cluster to display its electric propulsion, battery state of charge and energy flow info. Its regular charge takes four hours, but you can get a quick charge in just 30 minutes.
Motor: Permanent magnet synchronous
Transmission: Single-speed reduction gear
Max Power: 118hp @ 2,850-6,000rpm
Max Torque: 295Nm @ 1,000-2,850rpm
0-100km/h: 9.9sec
Top Speed: 165kmh
Max Range: 280km
VES Band: A1 ($20,000 rebate)
Distributor: Komoco Motors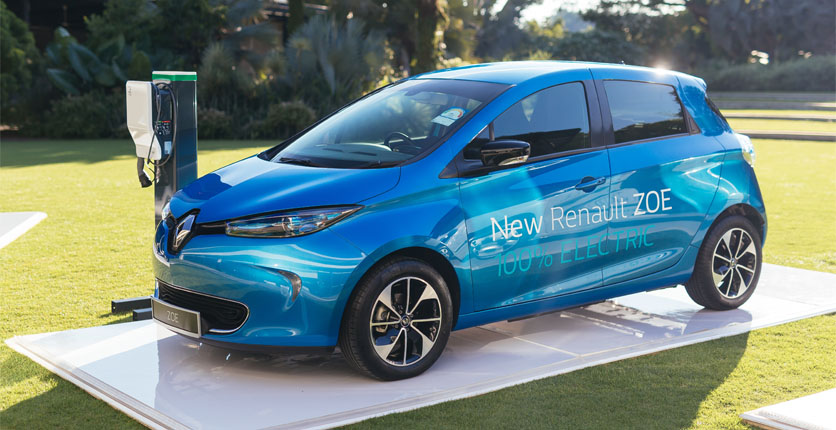 Renault Zoe
If you like cute and perky, the diminutive Zoe is the perfect electric car. This five-door promises maximum range on a single charge of its equally dinky 22kWh lithium-ion battery. This is boosted by the regenerative braking system, which harnesses the kinetic energy generated from braking, and charges the battery the moment the accelerator is released. The onboard Caméléon charger gives a full charge in three hours. Expect this little Renault to blast off from the lights, but top speed isn't scintillating. Overall, this small hatchback represents a big revolution in electric mobility at $122,999.
Motor: Synchronous with wound-rotor
Transmission: Single-speed reduction gear
Max Power: 91hp @ 2,886-5,000rpm
Max Torque: 225Nm @ 200-3,000rpm
0-100km/h: 13.2sec
Top Speed: 135kmh
Max Range: 367km
VES Band: A1 ($20,000 rebate)
Distributor: Wearnes Automotive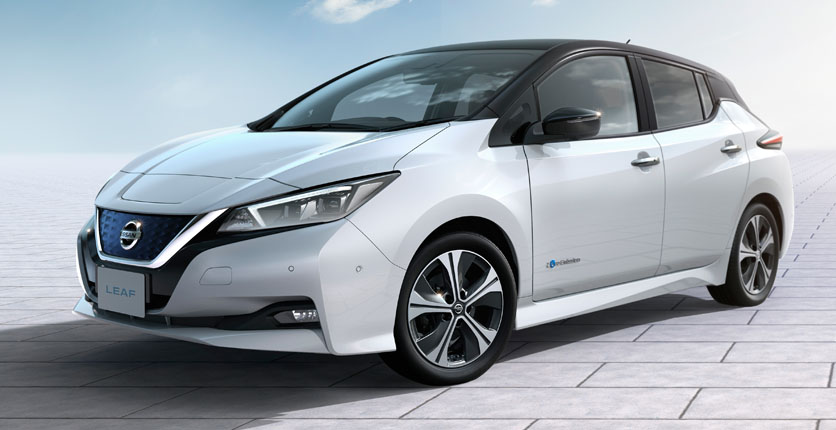 Nissan Leaf
The Leaf, the world's best-selling electric car, has a new model (price unavailable) that is not only eco-friendly but autonomous. It boasts Nissan's ProPilot single-lane autonomous driving technology, and ProPilot Park to automatically control the vehicle and guide it into parking lots. It also features e-Pedal technology, which lets the driver start, accelerate, decelerate, stop and hold it using only the accelerator pedal. It's zippier too. The power output is 38 per cent higher than the previous generation's. Torque is up 26 per cent for improved acceleration. The result is an exhilarating, linear driving experience.
Motor: AC synchronous
Transmission: Single-speed reduction gear
Max Power: 150hp
Max Torque: 320Nm
Top Speed: 144kmh
Max Range: Above 300km
VES Band: A1 ($20,000 rebate)
Distributor: Tan Chong Motor Sales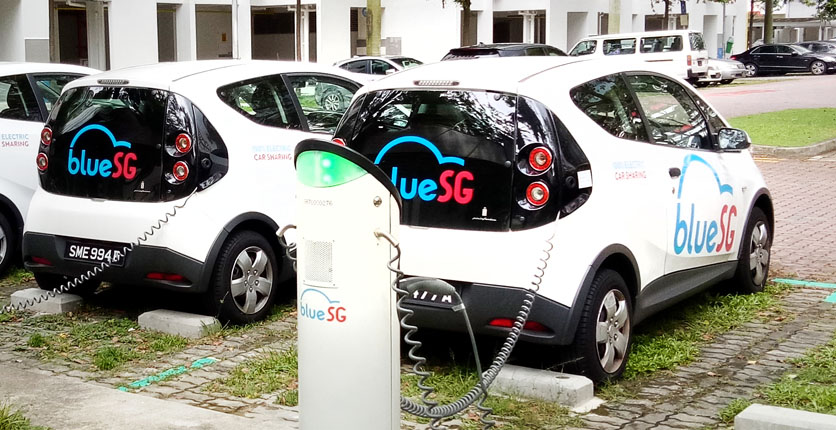 Eco sharing
Electric-car sharing is one way to save the earth as well as your wallet. What if buying a car isn't on your to-do list now?Well, there's a low-cost alternative called BlueSG. It's a subsidiary of French transport giant Bollore. Two membership plans are offered. The first entails one year at $15 per month and a rental rate of 33 cents a minute.
The second is a one-week plan without a monthly or annual fee but a per-minute charge of 50 cents. The service started with 80 Bluecars and 30 charging stations that can service a total of 120 cars. Since then, the three-door, four-seater Pininfarina-designed cars are a familiar sight in town, where they have their own dedicated parking spaces with charging stations. Today, the BlueSG fleet has grown to 300 cars and 135 charging stations with 531 points.
Members enjoy 24-hour access to the island-wide network of electric cars, which are parked at self-service stations found in the city centre as well as public housing and commercial estates. A huge benefit is that there is no need to return the car to the user's starting point. Drop-off can be at any self-service station. For more info, go to www.bluesg.com.sg.