The arrival of the electric vehicle (EV) on the market is a consequence of the government's measures to improve air quality and reduce CO2 emissions. An electric car also feels vastly more relaxing to drive with no gears to shift, and regenerative braking helps to slow the car down even before you hit the brake pedal.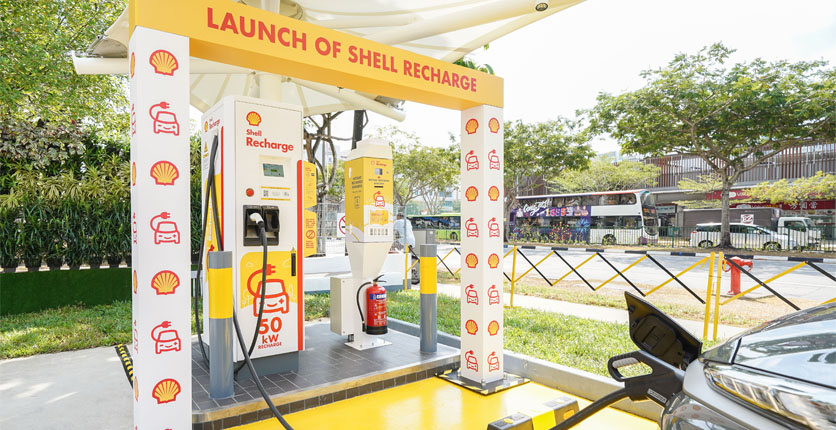 While recharging is at the top of EV owner concerns, the local infrastructure is actively being built out, an example being Shell Recharge, its first EV fast charger at Shell Sengkang. Fret not, even with 2040 being far off, you can still charge your EV with a standard AC outlet.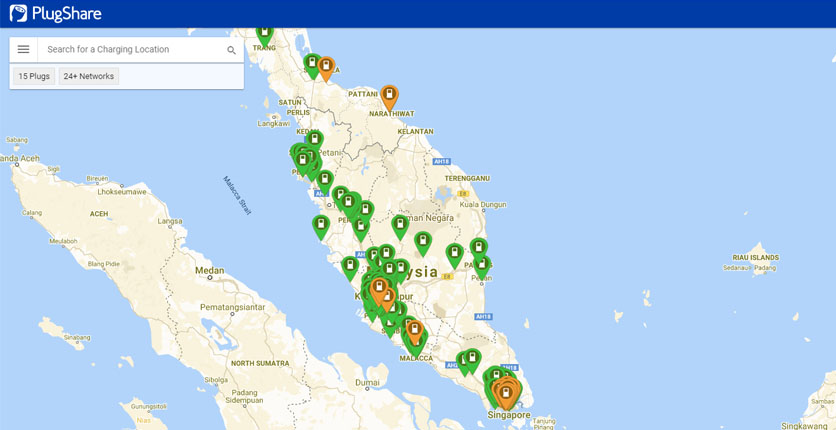 The range of EVs in Singapore has nearly doubled as more manufacturers churn out these futuristic modes of transport. Here are a few which are designed to be both practical and affordable for the EV early adopters. It is worth mentioning that all these cars fall under Band A1 and 2 under the Vehicular Emission Scheme, which translates into a monetary rebate which will be used to offset the car's Additional Registration Fee (ARF).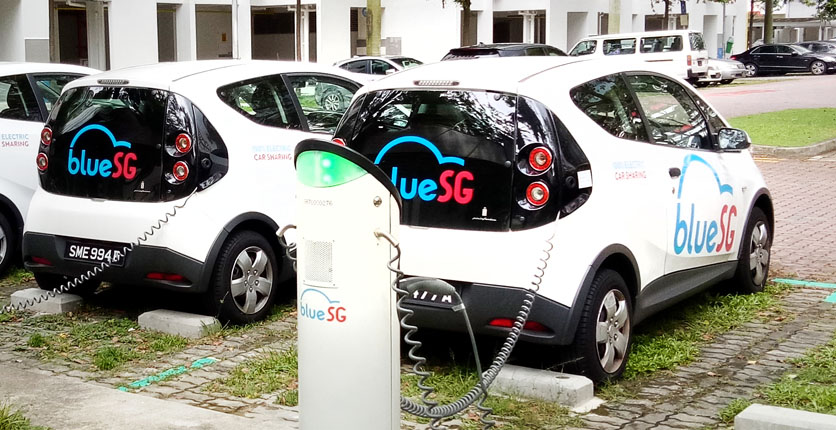 BLUESG: Bolloré Bluecar
An affordable and convenient option for small families who would like to go on a ride without the need for car ownership, BlueSG is a one way car-sharing solution using self-service electric cars. Launched in 2017 in partnership with the Land Transport Authority and Economic Development Board, BlueSG, developed by French conglomerate Bolloré Group, has a 660-strong electric vehicle fleet replete with 337 stations and 1,339 charging points islandwide.
For families who are worried about contributing to emissions, they will be glad to know that the Bluecar is 100 percent electric and does not contribute to any CO2 emission or noise pollution. There are two membership plans charged on a monthly basis: basic ($8) and premium ($18). New customers who sign up for the basic plan can enjoy a free one-month subscription trial.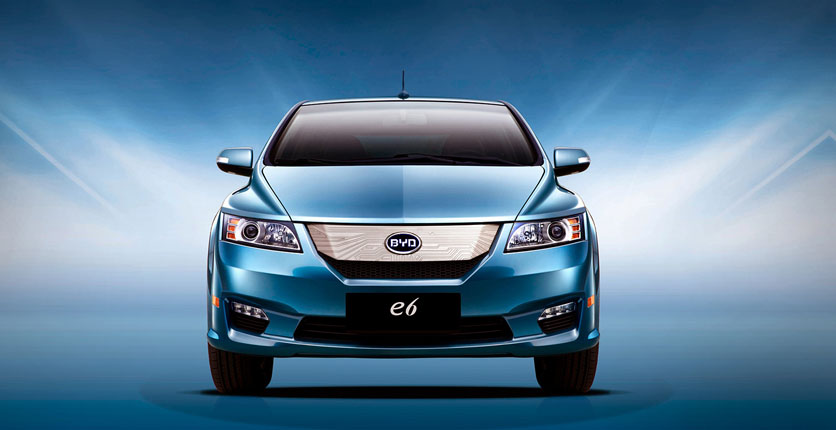 BYD e6
Max Power: 121hp
Max Torque: 450Nm
0-100km/h: N/A
Top Speed: 140km/h
Range: 400km
VES Band: A1 (-$20,000)
Distributor: E-Auto
Perhaps the most sighted EV of all, the BYD e6 is commonly seen plying our roads as a taxi or private-hire car. This seats five and has oodles of boot space, even when compared to other regular crossovers. It uses a proprietary iron-phosphate battery for up to 400km and can last for up to 4,000 charging cycles.
BYD claims that the battery, with one charge cycle each day, will work for at least 10 years. The battery is also made from environmentally-friendly raw materials and can be recycled with minimal environmental impact. It has a two hour charging time. For arguably the lowest-priced EV in Singapore, the e6 has some creature and safety features, six airbags, stability control, ABS system from Bosch and a basic sound system. If you just need a car to get around, the e6 fits the (small) bill nicely.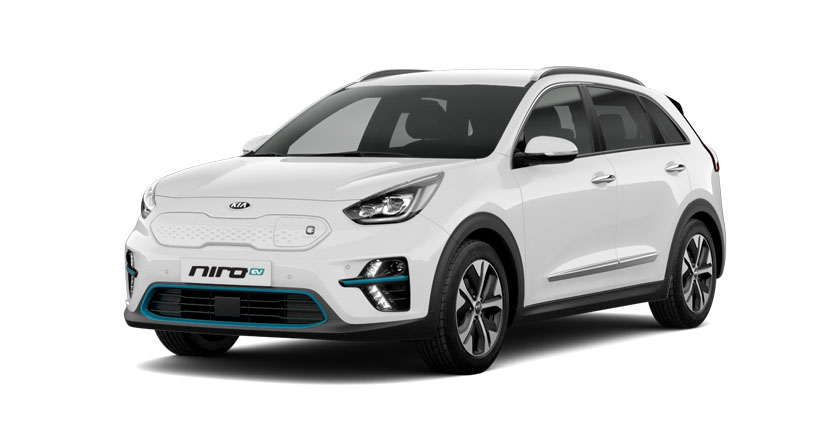 KIA Niro EV
Max Power: 204hp
Max Torque: 395Nm
0-100km/h: 7.8 seconds
Top Speed: 167km/h
Range: 455km
VES Band: A1 (-$20,000)
Distributor: Cycle & Carriage Kia
KIA's first EV has much going for it. Crossover practicality, intelligent technology and an eye-catching design, it also features the same suite of advanced driver assistance systems as its petrol brethren. The Niro EV is differentiated from other Niro models through exterior and interior design elements. The dashboard features a light blue trim, as with the exterior, while the design of the centre console has been simplified to accommodate the car's shift-by-wire drive selector.
The 7.0-inch touchscreen human-machine interface (HMI) has new EV-specific features. The new infotainment system enables owners to locate nearby charging points and monitor the level of charge and range remaining from the battery pack. The unique instrument cluster allows for simultaneous driving and EV powertrain information display.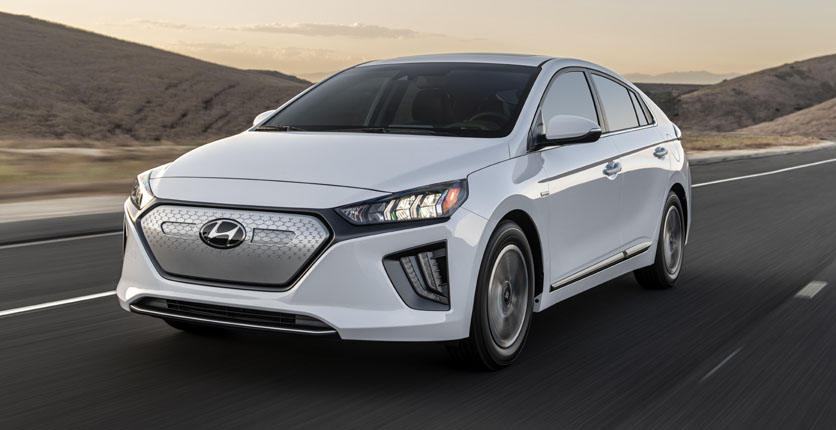 Hyundai Ioniq Electric
Max Power: 134hp
Max Torque: 295Nm
0-100km/h: 9.9 seconds
Top Speed: 165km/h
Range: 311km
VES Band: A1 (-$20,000)
Distributor: Komoco Motors
Like most modern Hyundais, the Ioniq Electric is an electric car that feels just like a normal car. Hyundai has been making mass-production electric cars a reality, filled with high-tech equipment such as the Advanced Smart Cruise Control (ASCC), which uses a radar sensor to maintain the pre-set speed and distance from the vehicle ahead, without requiring driver intervention.
Rear radar sensors detect the proximity of other vehicles when changing lanes. It also detects approaching vehicles when backing out of parking spaces. Forward Collision Avoidance will apply partial or complete braking to prevent a collision while driving. In addition to many driving assists, a seven airbag system ensures maximum safety protection in the event of a collision. The entertainment does more than navigate and find the nearest recharging station, it offers total smartphone integration through a touchscreen interface.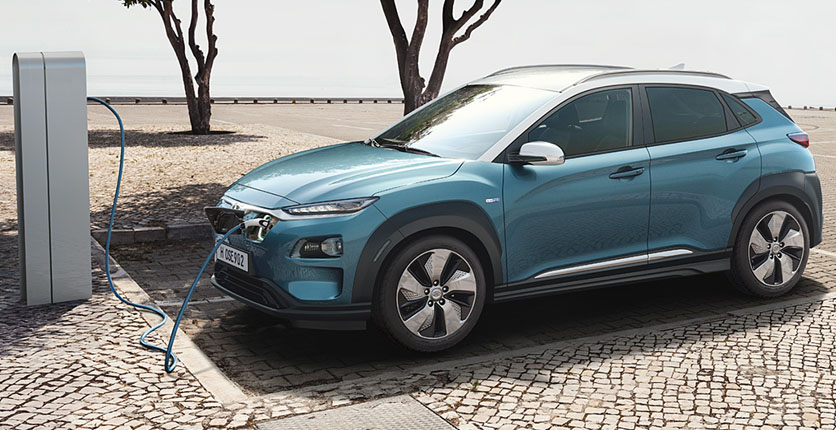 Hyundai Kona EV
Max Power: 134hp
Max Torque: 395Nm
0-100km/h: 9.7 seconds
Top Speed: 155km/h
Range: 312km
VES Band: A1 (-$20,000)
Distributor: Komoco Motors
If the liftback body style of the Ioniq doesn't fit your lifestyle, there is the more "traditional" boxy crossover called the Kona. Like the Ioniq, it packs a good amount of equipment. You get smartphone integration and wireless charging, ventilated electric front seats. Driver assists include the various blind-spot warning systems, just missing the forward radar based safety systems of the Ioniq Electric.
On the upshot, you get much more cargo and interior space, and if you go for the Long Range variants, you get more power at 201hp and a range bump to 482km. In other words you could drive from Singapore to Kuala Lumpur easily on a single charge – and "recharge" both yourself and the car while on holiday there. However, there is a $24k price premium on the Long Range variant for that extra 170km of range.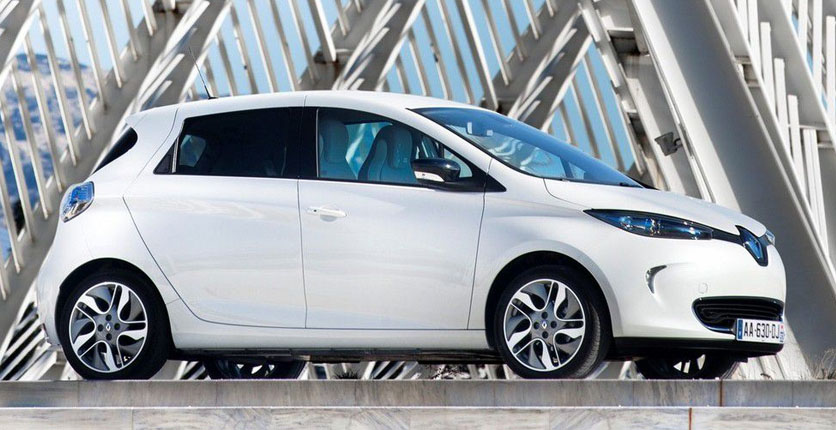 Renault ZOE Electric
Max Power: 91hp
Max Torque: 225Nm
0-100km/h: 13.2 seconds
Top Speed: 135km/h
Range: 367km
VES Band: A1 (-$20,000)
Distributor: Wearnes Automotive
Arguably the most "fun-sized" car on the list is this French coupe-styled five-door city compact hatchback. The Zoe Electric has a new Z.E. 40 Battery which is a lithium-ion battery with double the capacity without an increase in size. This car also uses plenty of energy recovery tech such as regenerative braking, which harnesses the kinetic energy to charge the battery for additional range.
Unique to the ZOE is the Cameleon Smart Charger, which is compatible with various Type 2 charging stations (up to 22kW 3-phase) with the capability to be fully charged in less than 3 hours. Four airbags, Isofix child seat anchorage points, Electronic Stability Control (ESC) with Anti-Slip Regulation (ASR) Traction Control & Hill Start Assist, Anti-lock Braking System (ABS), Emergency Brake Assist (EBA) & Electronic Brakeforce Distribution (EBD) sum up this car's safety features.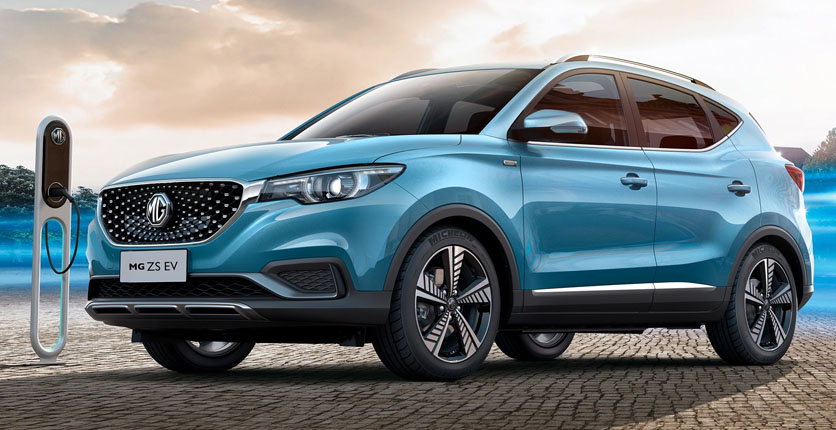 MG ZS EV
Max Power: 141hp
Max Torque: 353Nm
0-100km/h: 8.2 seconds
Top Speed: 140km/h
Range: 400km
VES Band: A1 (-$20,000)
Distributor: Eurokars EV
For the environmentally friendly household, the MG ZS EV family-friendly electric car is a value proposition for drivers who like an MG with family-orientated functions. Combining spacious and practical designs with a clean and dynamic electric powertrain, it has a frequent rapid-charging capability, allowing busy families the flexibility to travel anywhere in an electric car. Boasting generous shoulder, leg and headroom, it also features a substantive full-sized boot. In the cabin, the panoramic sliding sky roof creates a bright and airy experience for the whole family.
Families on the go can look forward to being entertained with an infotainment system comprising an 8-inch colour touchscreen featuring satellite navigation, Android Auto, Apple CarPlay and Bluetooth phone connectivity.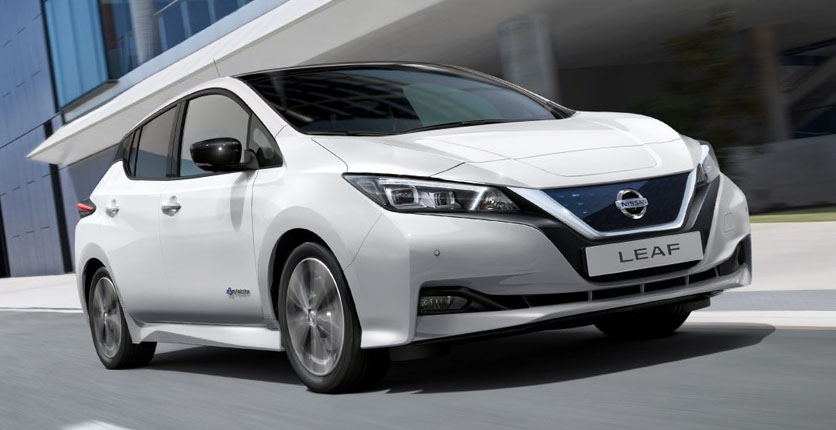 Nissan Leaf Electric
Max Power: 150hp
Max Torque: 320Nm
0-100km/h: 7.9 seconds
Top Speed: 140km/h
Range: 311km
VES Band: A1 (-$20,000)
Distributor: Tan Chong Motor Sales
Nissan is proud of the E-Pedal, which they claim to simplify the overall driving experience as it allows anyone to drive a Leaf with only one pedal. The car is able to hold itself even on a hill without ever touching the brake. More safety features include an emergency braking monitor, which can even automatically engage the brakes to help avoid a collision or lessen the severity of an impact.
With four cameras giving you a virtual bird's-eye view around the car, it can alert the driver to moving objects near the vehicle. Beyond the slew of standard airbags and stability assists, it comes with Intelligent Trace Control, a system which can brake each wheel individually to help the car steer smoothly through the corners. Another unique feature is Intelligent Ride Control, a system which uses brakes and engine torque to reduce pitch and roll for a smoother ride.
More Reads:
You could be driving away with a new Opel Grandland.
Inject motoring fun with the entire family with these nippy options.
Lead a more sustainable lifestyle with these eco-friendly apps.