While it's great to get your daily dose of vitamin D (see our vitamins stories here and here if you don't know why you should), it's also not advisable not to get too much sunlight. Living on our little isle, you will definitely be constantly bombarded with our solar star's UV radiation. Not good; both UVA and UVB rays can damage the skin and cause sunburn, contribute to premature photo-aging (hence, more wrinkles) and possibly lead to skin cancer. Sunscreen is the answer to protect yourself from these harmful beams. But, what if you are too lazy, too busy, don't know what to choose or just uncomfortable with slapping more stuff onto your face? You can start with these 6 sun care SPF products to shield yourself before building up your will and defence to face the sun with an added layer of sunscreen.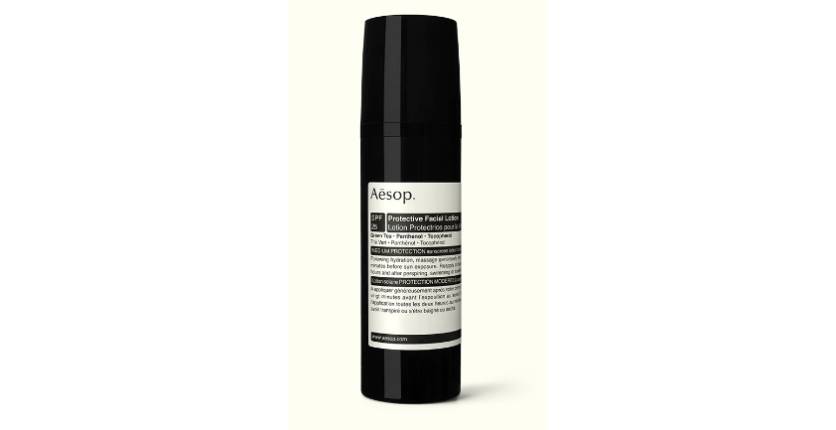 Protective Facial Lotion SPF25, $77, Aēsop
Find most sunscreens too heavy for your delicate face? Try this hipster fave then. It's a hydrator (think non oil-based moisturiser) that's lightweight and easily absorbed, while providing broad-spectrum protection against the rays. Take half a teaspoon, massage into face and neck for 20 minutes before heading out, and reapply at least every 2 hours or when needed.
Available at Aēsop outlets, multiple locations, aesop.com
---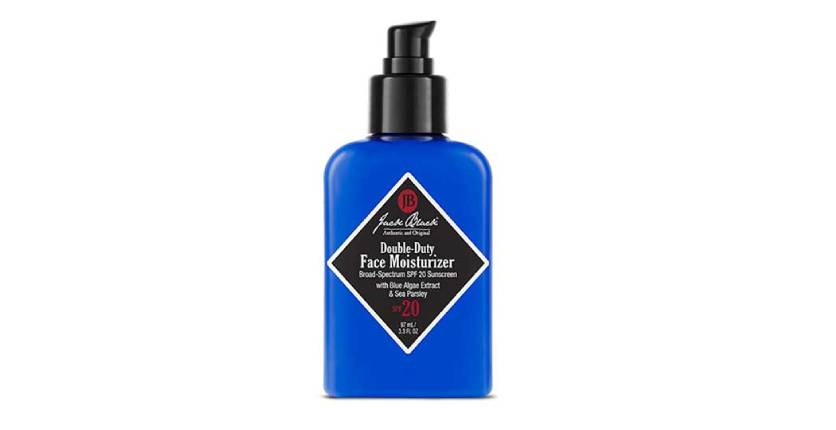 Double-Duty Face Moisturizer SPF20, ($41.40 for 97ml), Jack Black
Too unbothered or rushed to put on both a moisturiser and sunscreen? Then use this time-saving multi-tasker. Aside from serving up broad-spectrum SPF20, it also contains blue algae extract, sea parsley and vitamins A and E to help soothe, keep supple and protect the skin from free-radical damage. Rub liberally over face and neck for 15 minutes before stepping out.
Available at whathewants.com.sg
---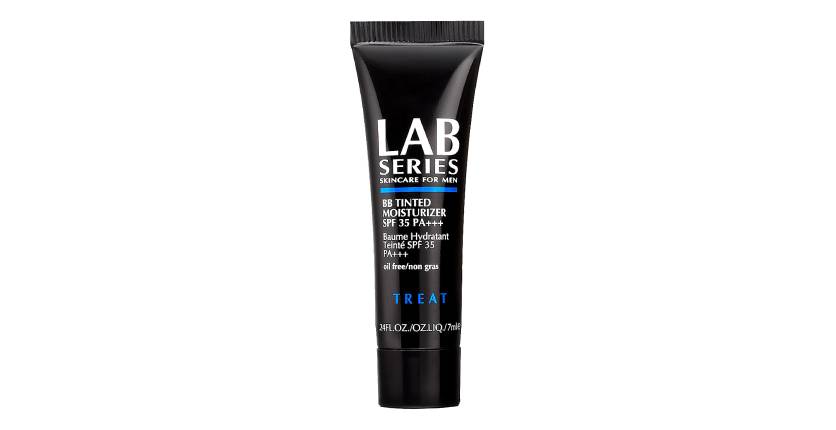 BB Tinted Moisturizer Broad Spectrum SPF 35 PA+++, $76, Lab Series

Let's say you are just gonna spend time in the sun not for sports, but have to look good, like say, for a picnic date. Here is your face hero: A daily moisturiser that provides hydration and protection against the sun, while controlling shine, evening out skin tone and reducing the appearance of pores with just a hint of colour. It's meant to be for all skin types but remember to blend well onto your skin – it may leave a natural finish but you don't want splotches of different shades appearing all over your countenance.
Available at all Lab Series outlets and brand stockists, at multiple locations and online, labseries.com.sg
---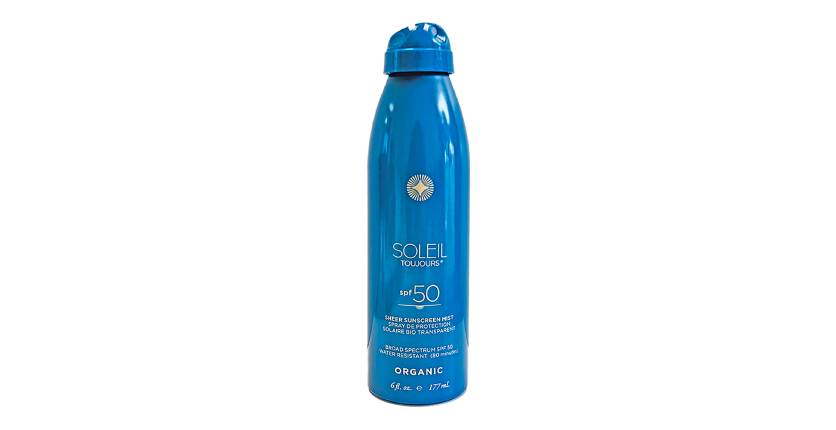 Organic Sheer Sunscreen Mist SPF50, $55, Soliel Toujours

Set yourself up proper before you heading to your beach or pool party. This is a 70% organic, clear sunscreen that you can spray all over your face and bod, and is infused with the brand's proprietary antioxidant blend EcoSunComplex, made with red algae, vitamin C ester, vitamin E and bisabolol (an anti-inflammatory found in chamomile) to help protect and improve your skin's appearance. Won't turn you into Baywatch material instantly but hey, at least you know you're keeping safe on the beach. Spritz liberally on yourself in a well-ventilated area, 20 minutes you dip out or into the water. And remember to close your eyes while doing so, please.
Available at Sephora, online and at multiple locations, sephora.sg
---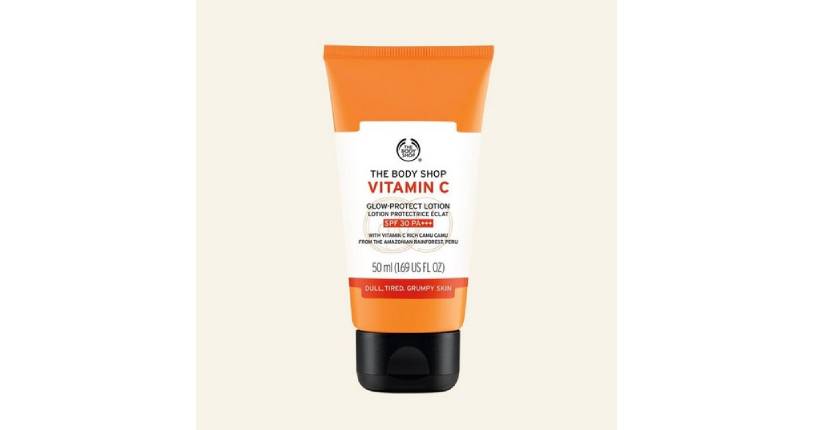 Vitamin C Glow-Protect Lotion SPF 30+++, ($43 for 50ml), The Body Shop

Want to level up your SPF game and glow up, too? Slot this into your sun care regime with your SPF moisturiser and sunscreen. Depending on the level of care you want for your skin, you can either choose to use this before slicking on your moisturiser and/or sunscreen, or even on its own after your toner. Either way, this comes with camu camu berry and a citrus scent to help make you look and feel brighter and be radiant for the rest of the day.
Available at The Body Shop outlets, multiple locations, thebodyshop.com
---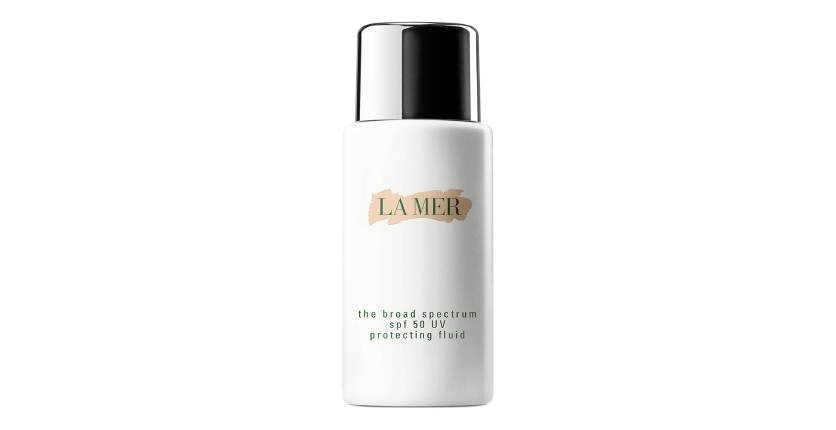 The Broad Spectrum SPF 50 UV Protecting Fluid, $200, La Mer

Since your face is your moneymaker, might as well spend some serious cash taking good care of your asset. This brand name in skincare also makes a quick-absorbing, lightweight fluid for defending your skin from UV rays. Formulated without parabens, phthalates and sulfates, but with its signature Miracle Broth, it's lucky that you need only smear a dime-sized amount onto your face and neck before applying your moisturiser, given it's a daily-use product that's sold at a premium price.
Available at La Mer brand counters and brand stockists, multiple locations, lamer.com.sg
---
Featured image: Shutterstock