It happens to the best of us; one day, you have full-coloured, shiny, luscious locks, the next day, you start noticing strands of greys and whites peaking out from an increasingly dull and less verdant mop. Okay, maybe not the next day, but definitely one day – for some of us, it could have already been yesterday or yesteryear. Don't worry your pretty little head about it (stress is a supposed factor for hair loss, after all), there's one simple way to try and ameliorate what age does to our crowning glory: Shampoo. Start with these 5 hair cleansers that target ageing hair concerns such as thinning and greying… then work on accepting ageing gracefully with whatever that may result.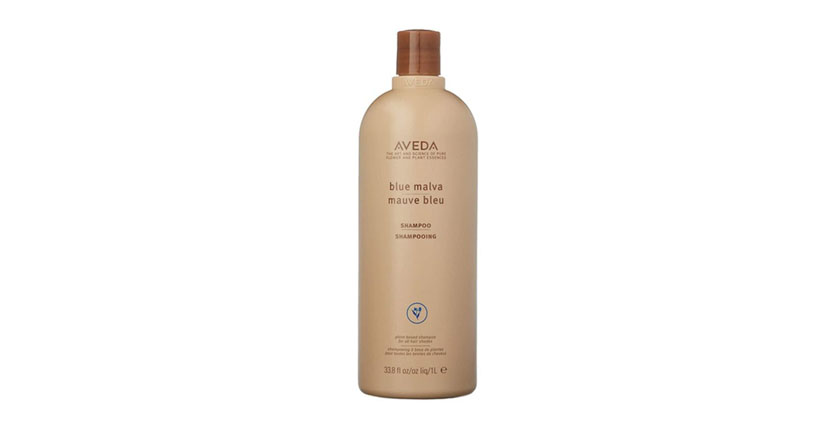 Blue Malva Shampoo (1000 ml), $122, Aveda
Acceptance is one of the wisest ways to deal with growing, well,  more mature. So, might as well embrace whatever colour your hair is now and is going to be in the days to come. This product is all about taking good care of your greys by adding more glossiness and even a glint of silvery brightness to it. Made with wild-crafted and sustainably-gathered blue malva (blooms used for balancing your hair and scalp) and organically grown bluet (a flower known for its colour-intensifying properties), it's a gentle cleansing shampoo infused with the brand's own pure-fume aroma with certified organic ylang ylang, lemon, eucalyptus and other pure flower and plant essences so it smells as nice as it is tender to your pate. And, it's also effective in neutralising brassy tones for all shades (especially blonde hair) as well as for chemically treated tresses.
Available at VIIMART; www.facebook.com/viimart
BONUS: SAFRA members receive 10% off with minimum $60 spend (for new VIIMART customers) and 10% off with no minimum spend (for existing VIIMART customers), and also $30 off $150 site-wide at VIIMART. Click, here and here, respectively for more information.
---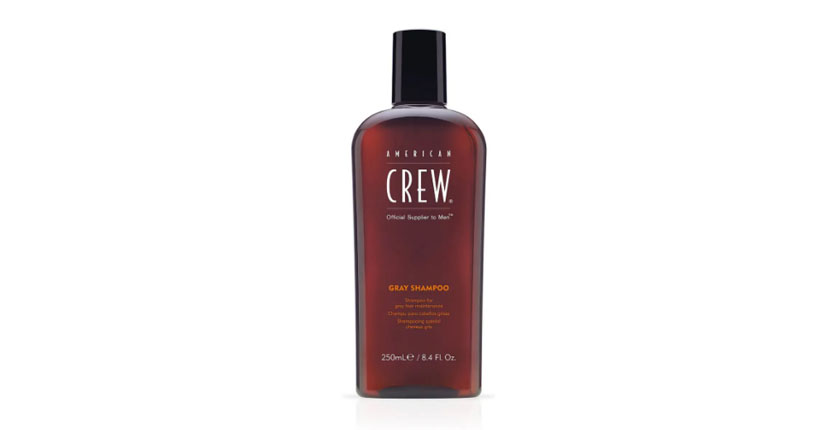 Classic Gray Shampoo (250 ml), $22, American Crew
Here's another product for grey and greying hair, but tailored for men. Formulated by this leading brand in men's grooming for regular use, it contains a violet colourant for removing yellowing, brassy tones (due to minerals in the water, impurities in the air or product buildup) that can detract from the gorgeousness of your greys, as well as hydrolysed milk protein to help reduce dryness and wiriness, and smoothen out a possibly unruly rug.
Available at Lookfantastic; www.instagram.com/lookfantastic_sg
BONUS: SAFRA members receive 25% off regular-priced products and up to 30% off men's products at Lookfantastic. Click here and here, respectively, for more information.
---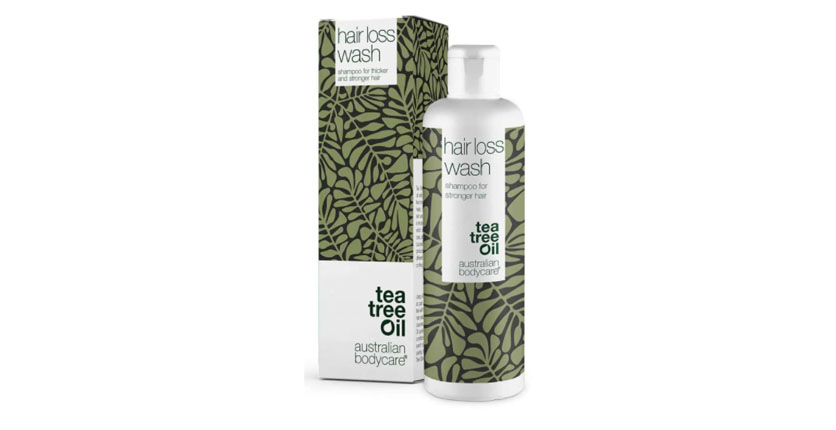 Hair Loss Wash (250 ml), $28, Australian Bodycare
If you are suffering from a plethora of conditions such as thinning hair, receding hairlines, very fine and thin follicles, or even hair loss, this unisex cleanser could be your all-in-one solution. With its special complex of active ingredients, Capilia Longa (an all-natural and plant-based hair growth formula made from the curcuma longa plant or turmeric) and tea tree oil, the shampoo can aid in strengthening and thickening your willowy strands. Suitable for everyday use and all hair types, simply massage the wash gently into wet hair, leave it on for 2 to 3 minutes, then rinse it out.
Available at Lookfantastic; www.instagram.com/lookfantastic_sg
BONUS: SAFRA members receive 25% off regular-priced products and up to 30% off men's products at Lookfantastic. Click here and here, respectively, for more information.
---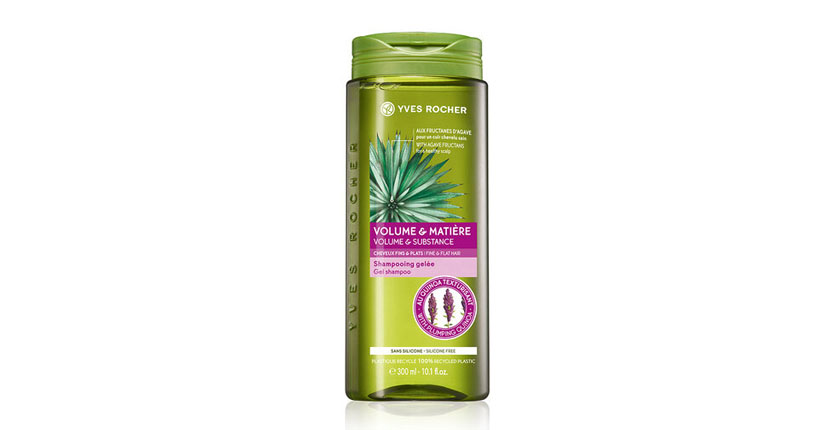 Volume & Substance Gel Shampoo (300 ml), $18, Yves Rocher
Grown to love your hair even if it has grown less dense, but still want to look good because, you know, vanity? Then maybe you might want to try a volumising product such as this one. What it does: Adds substance to the hair fiber and boosts hair volume to create the appearance of fullness. Thanks to the ingredients, quinoa (it helps to texturise and plump up) and Agave fructans (cosmetic extracts to activate micro-circulation), this light, silicone-free gel promises to clean and strengthen without weighing your hair down so there's more mass, not a wispy mess, atop your head.
Available at Yves Rocher stores, multiple locations, www.facebook.com/yvesrochersingapore; www.instagram.com/yvesrochersg
BONUS: SAFRA members receive 15% off regular-priced products storewide at Yves Rocher. Click here for more information.
---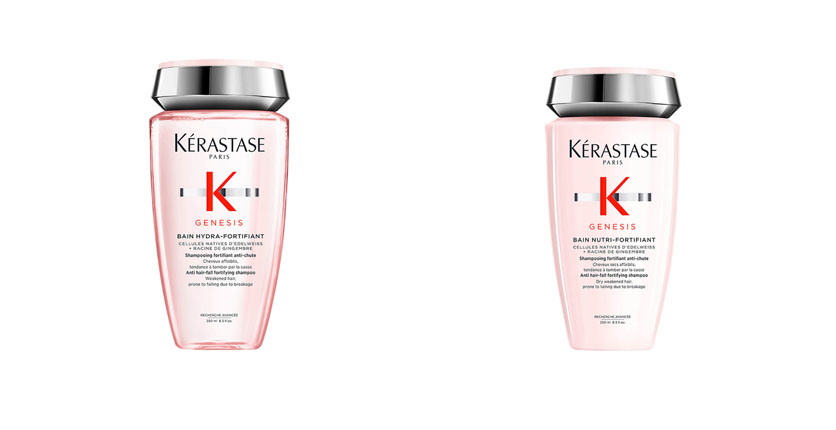 Genesis Anti Hair-fall Fortifying Shampoo for Oily Scalp/for Dry Scalp (250ml), $43 each, Kérastase
If you figure that your hair feels weaker and worse-for-wear because of a temporary issue (due to stress, a bad diet, too much product use, too much hair drying and tying, etc.) and less a permanent age-related problem, then you could do with a cleaning product that can aid in strengthening your hair shafts. This shampoo from a tried and trusted name in all things "hairy" comes in two versions: one for oily scalps and one for dry scalps. The former is a delicate gel that clarifies gently and removes oil build up, while the latter's a creamy cleanser that provides moisture to nourish dry hair; both containing a complex of Aminexil (a vasodilator used to treat hair loss), Edelweiss native cells (from the hardy Edelweiss flowering plant) and ginger root extract to help support your follicles' health and reinforce their fibres to reduce hair fall due to breakage.
Available at Sephora stores, multiple locations, www.sephora.sg
CLICK HERE TO PURCHASE (For Oily Scalp)
CLICK HERE TO PURCHASE (For Dry Scalp)
---
Featured image: Shutterstock