Too much of the wrong kind of gains after the Lunar New Year food binge? You can always diet or exercise the weight off. But what if you feel "downsized" after meeting all the younger family members who are growing up fast year-on-year? Short (no pun intended) of going for leg extending surgery (not advisable), you may think there is little (again, no pun intended) you can do to add more height to your stature. Not true; try these 10 ways to elevate your look, both literally and stylishly.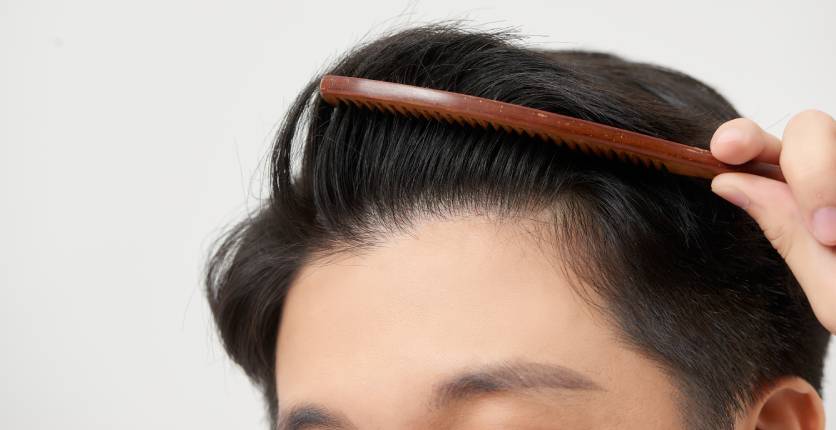 Tip 1: Watch The Hair
Let's start from the very top: Really short hair can shave inches off your height. Instead, opt for tapered cuts with trimmed sides and a closer shave up and across the back of your head, while keeping the hair more voluminous on top to elongate the appearance of your nape and your head shape. Plus, use some hair product (gel, pomade, etc.) to shape and sweep your mane up to go Super Saiyan. And don't think that if you have a fuller, longer mop of hair, the better you look. Shoulder-length hair can hide or distract from your neck, making you really look like you're all "head & shoulders". Tie it back or up if you have the luck of a longer, luscious mane.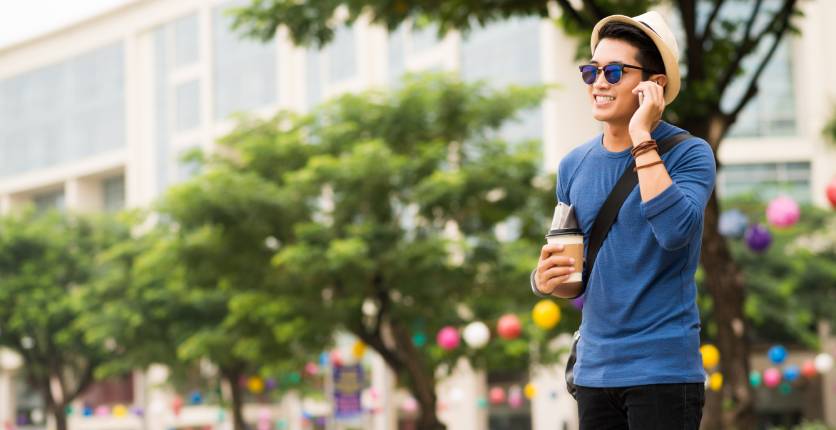 Tip 2: Be A Man Of Many Hats
This one's for your off-work days. So many great reasons why you should put on some headgear: It hides away your messy hair (or lack thereof); protects you from the sun, wind and rain; lends fashionable flair to your outfit; and of course, adds centimetres to your height. Pitch them higher if you want to add inches – try trucker caps, classy Panamas, or even bucket hats (click here to see our choice picks!)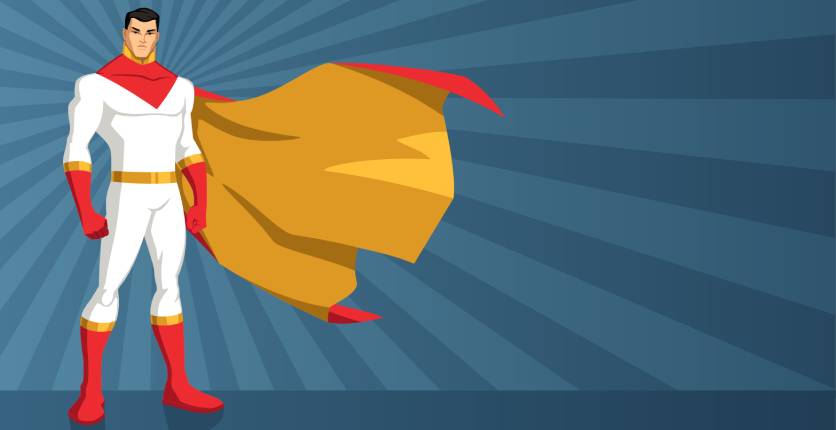 Tip 3: Stand Up Proud
So basic but so true: Adopting an upright posture will "up" your standing, literally and figuratively. Maintain perfect carriage and don't slouch or stoop when you're on your feet, and don't slump in your seat when sitting. You will be amazed how the "shoulders back, chest out, back and abdomen straight" principle can work wonders.
Tip 4: Suck It In
Your gut that is. By carrying out the action of sucking in your tummy at regular intervals throughout the day while standing or sitting can help to tighten and strengthen your core muscles as well as correct bad posture. Just don't hold in your stomach till you bend over with tiredness, 'cos you know, that obviously physically shortens you. Oh, and it's also not healthy.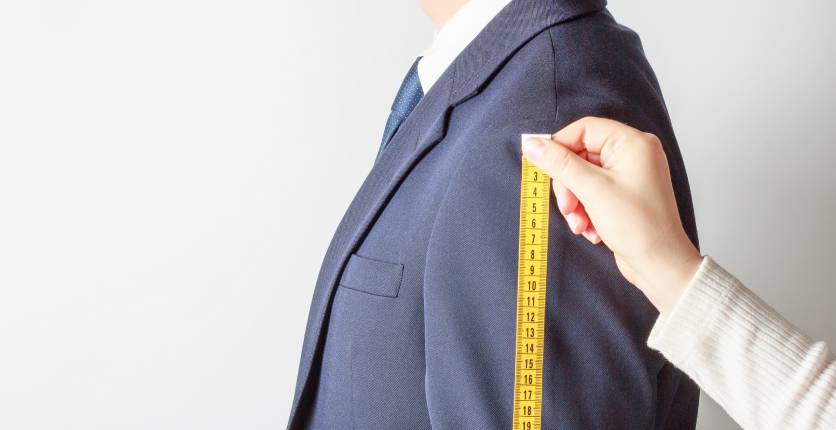 Tip 5: It's All About The Fit
Even if you know zip about fashion, just remember this: Your clothes should fit you properly. Too oversized and the excess fabric will add a plus to your width and a minus from your height; too small and tight, and your baby tee will distort your body's proportion so you end up looking like a stretched out, gawky teen. Wear clothes closer to your body and to that of your stats, and that are suited for your body type and build, to help you look proportioned. The best way if you can afford it? Tailor (or alter) to get well-fitted shirts and pants.
Tip 6: And Also About The Fabrics
Vertical-weaves on materials such as corduroy and herringbone can help create the illusion of length on your body, but skip the bulky or puffy fabrics. They "balloon" you up and add heftiness to your frame instead of lifting you up.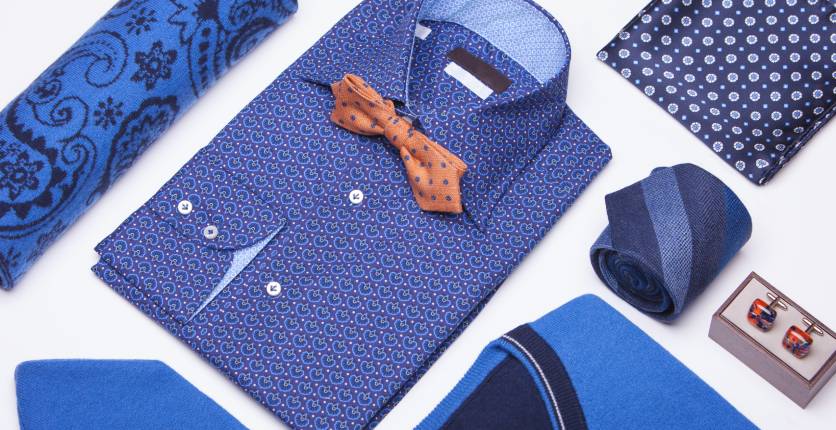 Tip 7: The Tricks Behind Patterns
Wearing all kinds of graphics and patterns does help augment your presence. But, too much "visual noise" can also distract from your body's length and swallow up a petite-sized or shorter body so you end up looking even more diminutive. General rules: Don't go cray-cray for patterns (keep them small-scale, like mini-checks instead of huge squares), leave out thick horizontal lines (thin ones are fine), but play around to see what works (try vertical stripes like classic pinstripes) and suits your taste.
Tip 8: Either Go Mono, Or Go A Lighter High and A Darker Low
Clothes can make the man but colours can break them. A whole one-colour dark outfit can make you look taller, sleeker and slicker. But, if you need some colour in your life, go for contrast. Wear brighter tops and less lighter or darker bottoms, so the eye is kept up toward the face away from the rest of your body and your legs are made to look leaner and longer by your darker garms below. But avoid stark horizontal contrast if you can – for example, a white shirt with black pants. Such colour schemes can divide your vertical body line and – if you don't know how to work out your waist and leg lines (torso and leg lengths) properly – might slice you unflattering-ly into two disproportionate halves.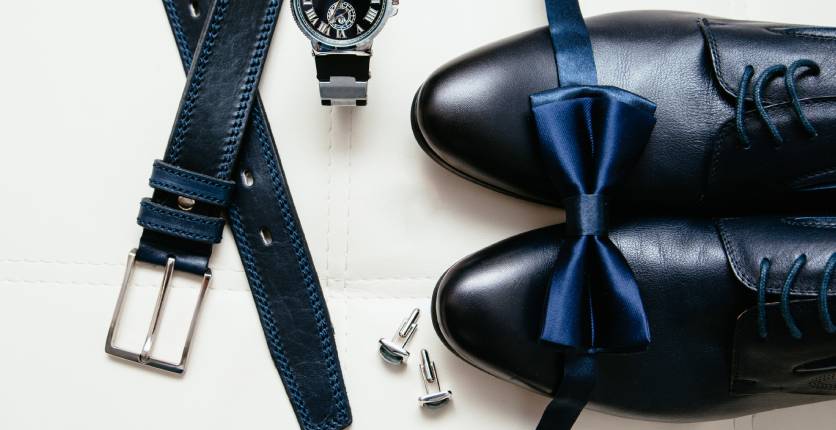 Tip 9: Smart Accessorising
Again, it's about proportion, and also placement. Wear smaller accessories – belts, watches, bracelets – that are proportional to your body. Smaller watches and bracelets won't make your arms look stubbier, and slimmer belts won't cut off your waist like wider belts do. And, position accessories higher up on the body so the eye is drawn upwards to your upper torso and face, thereby creating the illusion of more height. Try shades, tie pins, lapel pins, pocket squares, and of course, hats. But adhere to one rule: Don't wear neck accessories such as bow ties and chokers too high as they can interrupt your neck line and cut your head off.
Tip 10: Shoes Are A Definite Shoo-In
All dudes can wear heels. For sneakers, find thicker-soled ones that boost you up. For dress shoes, heeled ones add actual inches. Boots can be your in-between footwear as they usually come with a heel yet look rugged enough without being too formal. And if you match the colour of your shoes (and also that of your socks) to your bottoms, it can make it less easy for the eye to distinguish the separation between your leg and your foot, giving the illusion of a longer overall length to your body's lower half. But, if you really think you need the extra help, you can always opt to buy height-increasing shoe lifts to insert into your fave pair of sneaks.
Featured image: Shutterstock