A total of 249 top donors received awards for making significant contributions to Singapore's social service sector.
It is with collective action that we can build a caring and inclusive nation." This was the rallying call from President Halimah Yacob to Singaporeans to honour the spirit of community giving at the Community Chest Awards 2019 on 9 Oct.
Held at the Istana, the ceremony brought together distinguished corporate firms and individuals for their outstanding contributions to the social service sector. Besides the President, who is patron in chief of the National Council of Social Service (NCSS), Mr Desmond Lee, Minister for Social and Family Development, also graced the ceremony.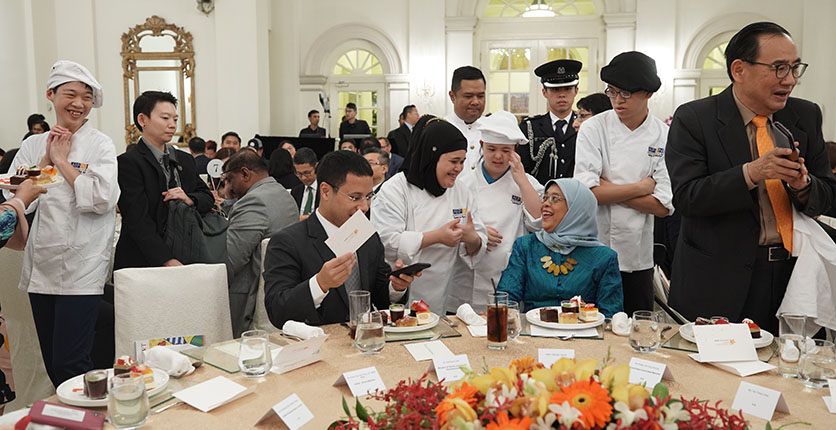 In her message, President Halimah congratulated the recipients of the Awards and noted how the role of Community Chest has evolved over the years. "Beyond fund-raising for the social service sector, Community Chest now connects donors and partners on their corporate social responsibility journey with social service agencies [SSAs]," she added.
Fund-Raising And Engagement
Indeed, the President's remarks are testament to the mission of Community Chest, which has been raising funds since 1983. As the fund-raising and engagement arm of the NCSS, it has been supporting over 80 SSAs, helping children with special needs, adults with disabilities, people with mental health conditions, and senior citizens in need, among other causes.
A total of 249 top donors were awarded for their significant contributions. The recipients included the SAFRA National Service Association (Charity Bronze Award), Building and Construction Authority (Community Chest SHARE Platinum Award), Roche Singapore Pte Ltd (Community Chest SHARE Achiever Award), SMRT Corporation (Community Chest Enabler Award), Changi Airport Group (Community Chest Volunteer Partner Award) and Capitaland Limited (Community Chest Charity Platinum Award).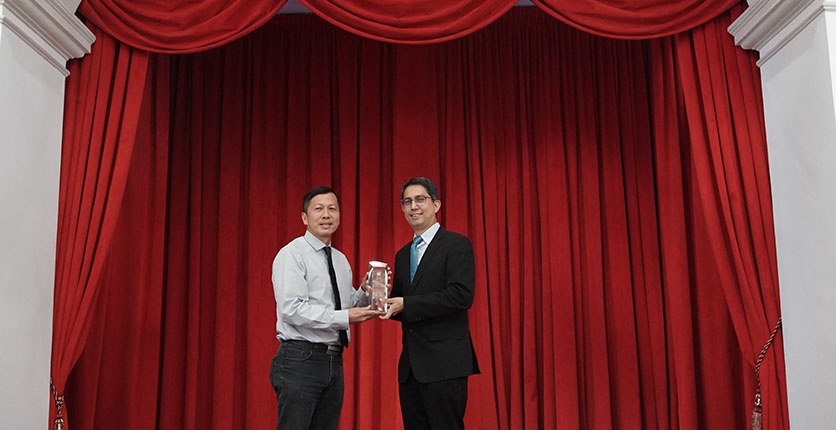 The top award of the night – the Pinnacle Award, the highest honour conferred to an organisation in recognition of its exemplary efforts in terms of donations, volunteerism and inclusivity of employment -went to United Overseas Bank. It was also lauded for its innovativeness in modes of charitable giving, such as its "Scan and Donate for a Mighty Cause" campaign. The bank's Scan Hub, its key nerve centre for the digitisation and archival of customer documents, also employs people with disabilities from various SSAs, including the Autism Resource Centre, as part of its inclusive employment policies.
"Beyond fund-raising, Community Chest now connects donors and partners on their corporate social responsibility journey with social service agencies." – President Halimah Yacob on the role of Community Chest today.
Besides the Awards presentation, the day's programme was packed with plenty of exciting performances. There was an upbeat drum presentation by the Lions Befrienders Service Association (Singapore); a talent production by volunteer performers from the Academie of Stars, founded by veteran musician Kuo Po; a heartfelt guitar performance by young singer-composers from The Songwriter Music College; and a joint piano and painting show by two students from the Rainbow Centre, a social service agency that provides education and support for children with special needs.
Collaborations
Community Chest also showcased some of the unique partnerships it has created with various SSAs. One exemplary collaboration involved staff from the Singapore Association for Mental Health, who worked as greeters during the ceremony, welcoming the guests upon their arrival at the Istana.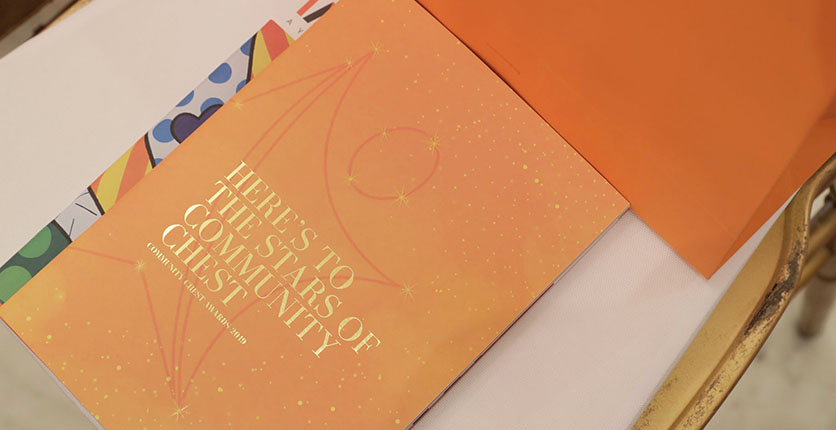 Another partnership that stood out was with the Association for Persons with Special Needs (APSN) Bakery Enterprise, which facilitates training and job placements of Singapore chefs and restaurants. During dinner, guests were treated to a special dessert jointly created by 12 trainees from the APSN Bakery Enterprise, in collaboration with five renowned chefs from Singapore's local food scene.