Senior Minister of State for Defence Mr Zaqy Mohamad has been appointed as President of SAFRA, succeeding Dr Mohamad Maliki Bin Osman, who is now Minister in the Prime Minister's Office and Second Minister for Education and Foreign Affairs. He will also serve as a Member of the SAFRA Board of Governors. We would like to extend a warm welcome to Mr Zaqy to the SAFRA family.
Previously, Dr Maliki was appointed Deputy President on 15 Aug 2011 and, later, President on 1 May 2018. Under his leadership, SAFRA introduced many initiatives to encourage the  community to show appreciation to servicemen, such as the "We Thank NSmen" initiatives over the past few years, in support of the Advisory Council on Community Relations in Defence (ACCORD) in MINDEF, of which he was the Co-Chairman for ACCORD (Main) Council and ACCORD (Family and Community) Sub-Council. His vision that SAFRA can play a bigger role in rallying the community and strengthening the culture of showing appreciation for NSmen was inspirational.
Last year, SAFRA also unveiled the plans and commenced the development of SAFRA's seventh clubhouse in Choa Chu Kang. During his tenure, Dr Maliki encouraged the organisation to keep  p with the changing needs of NSmen. Last year, SAFRA Mount Faber was repositioned as an Executive Lifestyle Club for them. It now has a co-working space equipped with video-conferencing facilities. It is also the first club to have a food court to provide more affordable food and beverage options for NSmen and their families, and offers a wider range of entertainment options.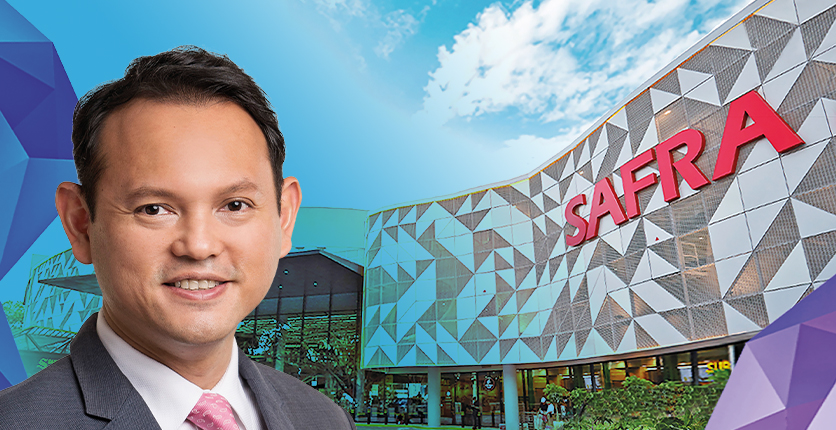 Dr Maliki also had an eye for serving the needs of pre-enlistees – our servicemen of the future. He initiated the extension of complimentary EnergyOne gym membership to pre-enlistees as part of the Pre-Enlistees Exercise Programme for National Service (PREP4NS) to better support them in their fitness training to be better prepared for National Service. He also steered the SAFRA Strategic Review in 2019 to look at how SAFRA can do even better in the years to come.
Under Dr Maliki's leadership, SAFRA kept pace with the national drive for digital transformation by developing a member-centric system supported by digitalisation. During this time, it saw the launch of its mSAFRA app. And he was also an ardent supporter of Swim for Hope, an annual charity event to raise funds for those in need. Much has been accomplished during Dr Maliki's tenure as President and Deputy President at SAFRA.
Taking over as President of SAFRA, Mr Zaqy adds this to his portfolio as Senior Minister of State at the Ministry of Defence and Ministry of Manpower, and will work with the Management Committee, the management staff and volunteers to continue building on the good work that past Presidents had built for SAFRA. With Singapore and the world adapting to a new norm under the pandemic, SAFRA will continue to evolve with Mr Zaqy at the helm to explore more opportunities to engage and meet the needs of NSmen and their families.
The following years will be an exciting time for SAFRA – one filled with developments to look forward to, including the completion of SAFRA Choa Chu Kang. Beyond that, SAFRA will continue to strive and serve NSmen and the larger community, contributing to the continued effort of building up a stronger and more resilient Singapore.
SAFRA would like to thank Dr Maliki for his guidance and leadership over the past nine years, and wish him well in his future undertakings. At the same time, SAFRA would like to welcome Mr Zaqy as its new President.