SAFRA Mount Faber reopened its doors over the weekend of 24-25 Aug as an executive lifestyle club for NSmen. The out-of-office open house event was graced by guest of honour Dr Mohamad Maliki Bin Osman, senior minister of state for defence and president of SAFRA, who unveiled an art installation created by two NSmen featuring the letters NS to symbolise the importance of national service.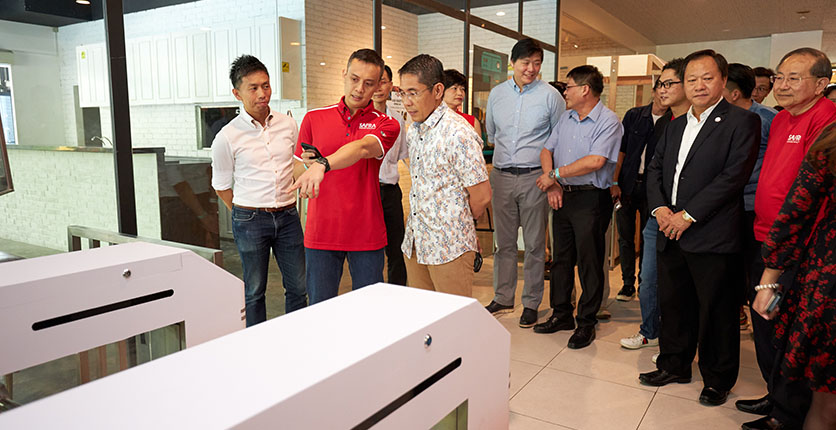 The "Positive Transformations" talk by inspirational speaker Dr William Tan saw a turnout of over 600 participants. It is part of the newly introduced SAFRA Executive Learning Series, where NSmen are encouraged to pick up new lifestyle and business skills. Other workshops held included lantern making, 3D artwork, as well as a student entrepreneurship challenge. Health and fitness buffs were also kept busy by the various activities lined up such as bollydancing, lindy hop, lyrical jazz, pop pilates and zumba.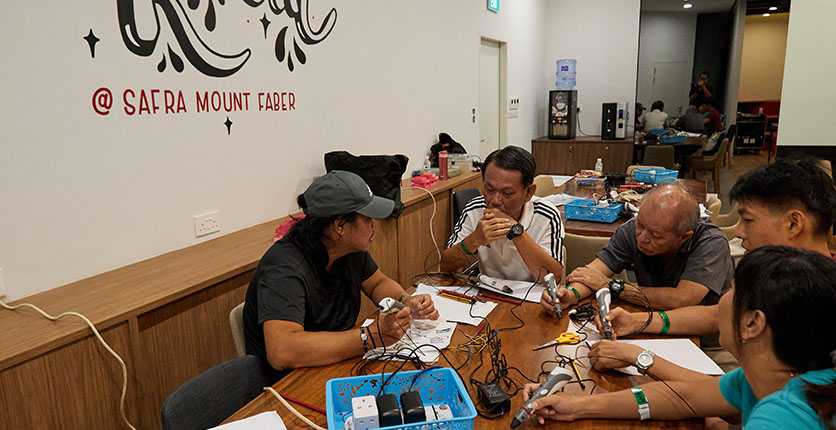 The open house also saw families snap up $1 food and snack deals, and enjoying hours of free movie screenings. Live performances by Singapore Idol finalist Mathilda D'Silva and Sing Singapore runner-up Imelda Teo kept the ambience upbeat. A promotional SAFRA membership package was also launched, giving participants a 50 per cent cut and free NTUC vouchers worth up to $20.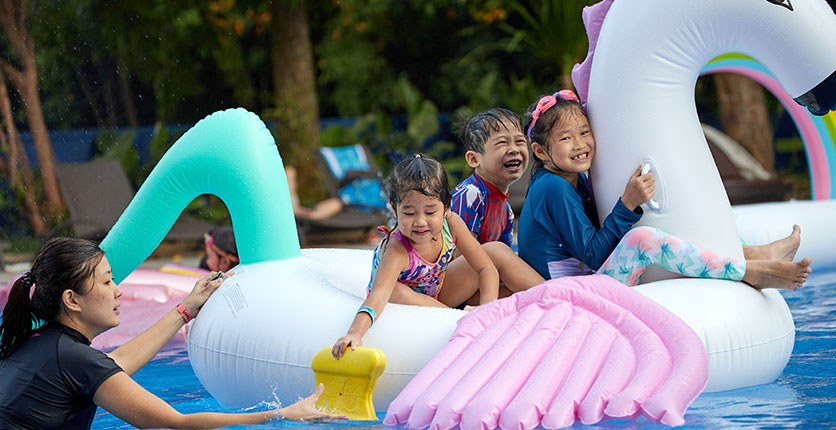 Indeed, the promotional deal was what caught the eye of long-time member Christopher Tan, a regular at the club's swimming pool. "My membership expires in three years, but I'm seriously considering renewing it in advance because of this," he quipped.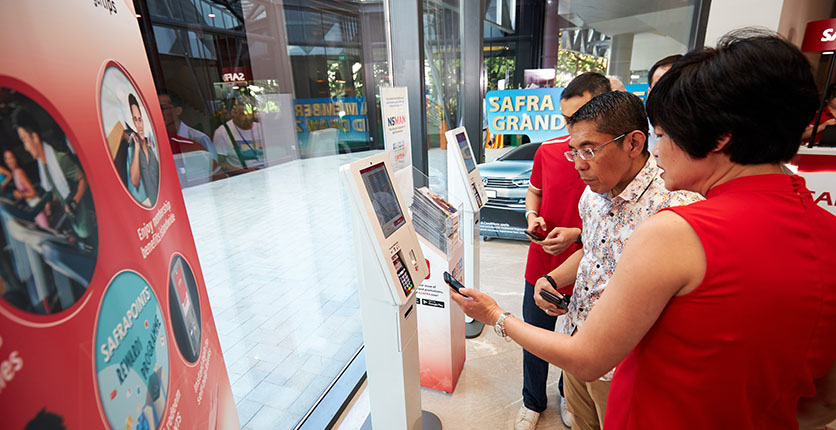 Belle Ho, a dependent member for the past five years, praised the lifestyle concept of the club. She said the main draws are the new food and beverage attractions. "I believe F&B is important in attracting people. Based on what I've seen, the new choices are great. Not only food reasonably priced at the 'middle class' food court, it is a perfect place to come and chill out," she said enthusiastically. The 'middle class' food court is the first urban food hall at a SAFRA club.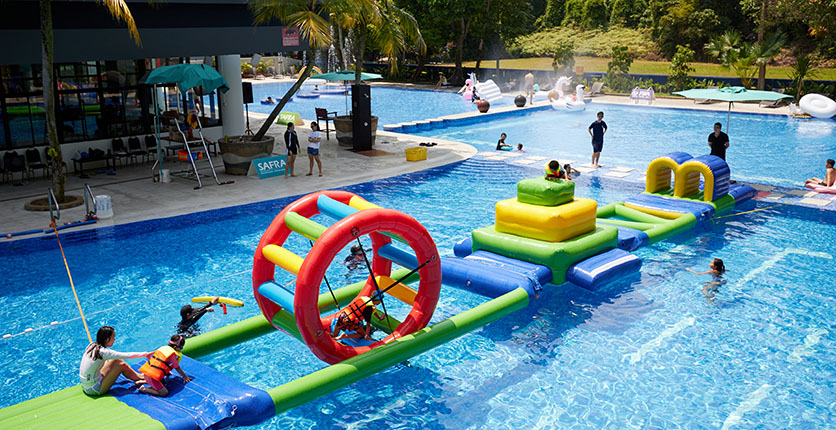 New amenities
With its slew of new amenities, the enhanced club aims to be a new hub for NSmen to socialise, network, pick up new skills and share business ideas. A new addition that is expected to be popular is the first-ever co-working space among the six existing SAFRA clubs: The Work Room @ SAFRA Mount Faber is a workspace equipped with high-speed internet and video-conferencing facilities for NSmen to do their work or conduct meetings.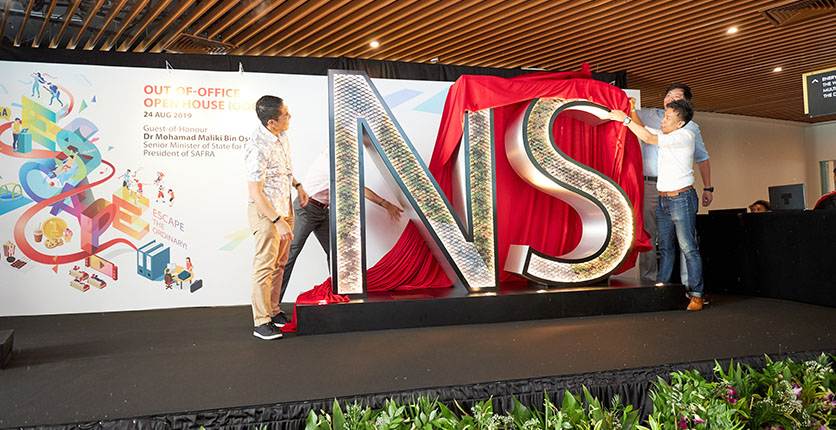 There are also plenty of amenities and programmes for members who enjoy leisure and entertainment. The club now has weekly open mic sessions at the atrium as part of its newly introduced After7@MF entertainment programme. SAFRA Mount Faber also has a new integrated entertainment hub where NSmen can socialise over a game of darts at Forest5 Darts Café, or enjoy alfresco dining at the accompaniment of a daily live band in Turandot. Members can also sing their hearts out at the newly opened Party World KTV outlet.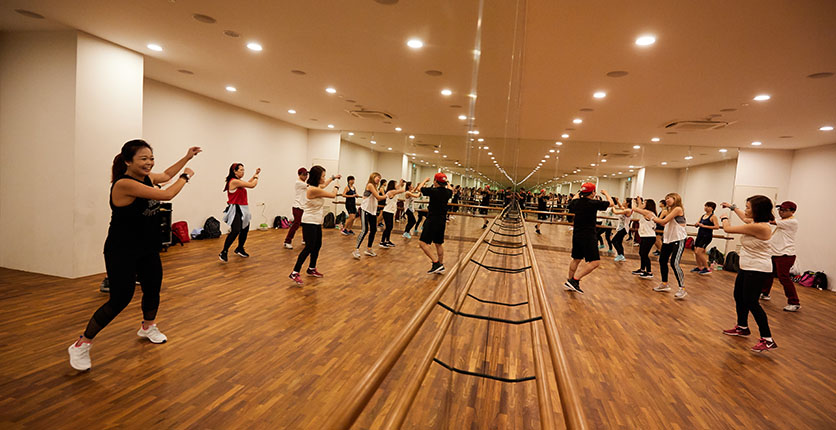 The enhanced club also offers a wider variety of dining options, including the first urban food hall at a SAFRA club, with Food Paradise providing local and international cuisine. Other F&B outlets include Heavenly Wang, Subway and Summer Garden Restaurant.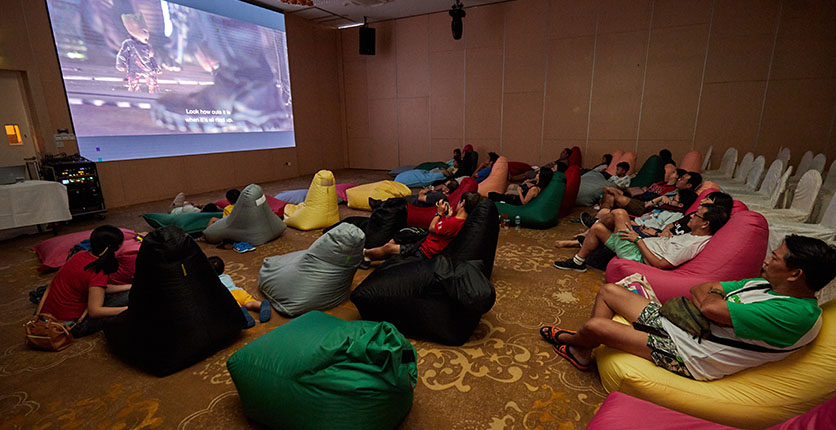 There are also new facilities to complement existing ones like the EnergyOne gym, swimming pool, barbecue pits and bowling centre. They include a new dance studio for regular fitness programmes such as yoga, pilates and social dances. Kids of NSmen can also participate in an enhanced junior badminton programme coached by top players.
With so much going on, why wait? Go join the fun now!