In our Men of SAFRA series, we shine the spotlight on the leaders of SAFRA who have also made outstanding contributions to the community. One such leader is LTC (NS) Terence Quek PBM, member of SAFRA Management Committee. We chat with him to find out more about his extensive career of volunteer public service.
Share with us what you are currently doing.
As Chairman of the 18th Executive Committee of SAFRA Toa Payoh, I lead a team of volunteers and staff in managing the club, ensuring that it's well run to fulfil SAFRA's mission of appreciating NSmen for their contributions to National Service and building cohesion among these men and their families.
In my role as the Chairman of the Working Group for SAFRA Strategic Review 2019, I head a team of volunteers and ex-officio members from SAFRA and MINDEF to review the efforts of SAFRA since the last Strategic Review in 2011, where I was a member of the Working Group.
I'm also APAC CEO of Emergenetics International, a global people and organisation development company. My team and I manage a network of about 2,000 associates throughout Asia-Pacific.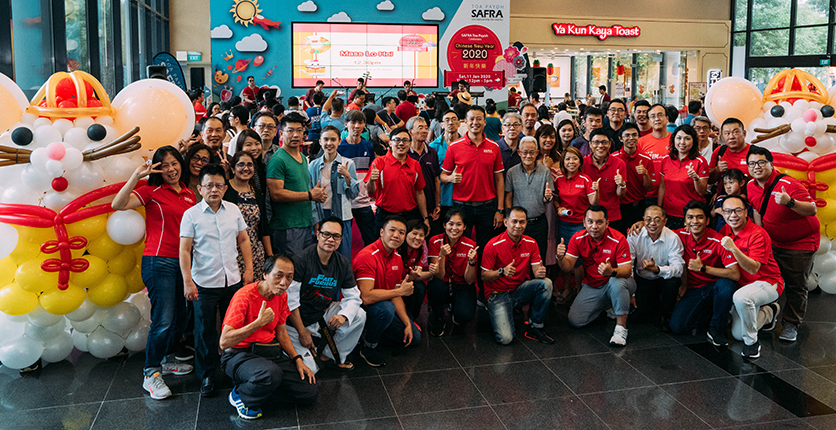 What are some of the biggest challenges you faced being part of Men of SAFRA?
For SAFRA to stay relevant and be of value to NSmen and their families, it has continuously reviewed and refined its offerings. While SAFRA has its heart set on serving all NSmen and cares for its members, I've learnt how hard it is to cater to all interests and needs of the men. The question we often ask is: How best do we maximise what we have to continue to meet the needs of NSmen, so that they feel appreciated and recognised for their contribution to National Service?
Tell us why volunteering at SAFRA is important?
I've volunteered with SAFRA since 2009, and with each passing year, I grow more convinced that we need National Service if we want to continue defending our way of life. As part of the National Service ecosystem, SAFRA is a key conduit for Singapore to show appreciation to NSmen and their families for their commitment to National Service. By volunteering with SAFRA, I can continue to play a part in defending our everyday way of life.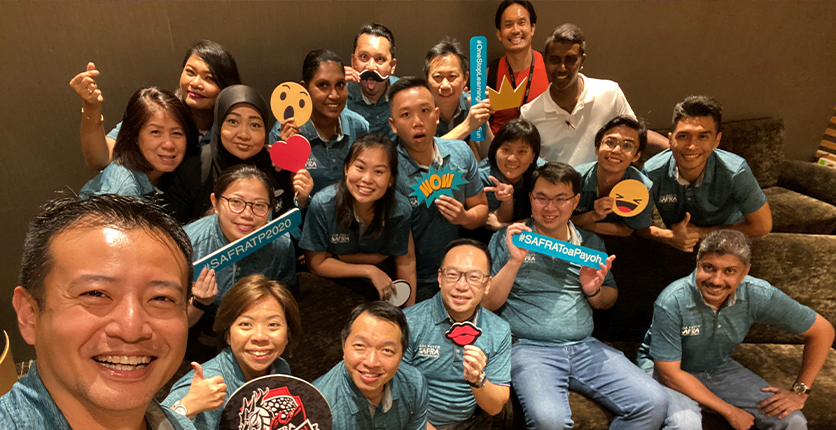 How do you juggle your career and your personal life?
Since my 20s, I've chosen to live my life according to my purpose statement – to make a positive impact. What this means is that I pick and choose to do things that are aligned with my purpose, and once I have chosen to do it, I'll make time for it. This applies to both work and personal life. It takes a fair amount of planning, communicating with stakeholders, and discipline. There are, of course, situations when I had to choose one activity over another – for example, times when I need to be at SAFRA during work hours. This is where support and understanding from the people I work with or in my life is crucial.
How do your family members feel about your role as a volunteer at SAFRA?
My family is very supportive of my volunteering with SAFRA. My dad was born before boys his age were called up for National Service, so he missed out on National Service. He's a man of few words, but he beams each time I share with him an achievement I had at SAFRA. I'm sure all those family dinners we enjoyed at SAFRA helped him see why volunteering at SAFRA is important to me!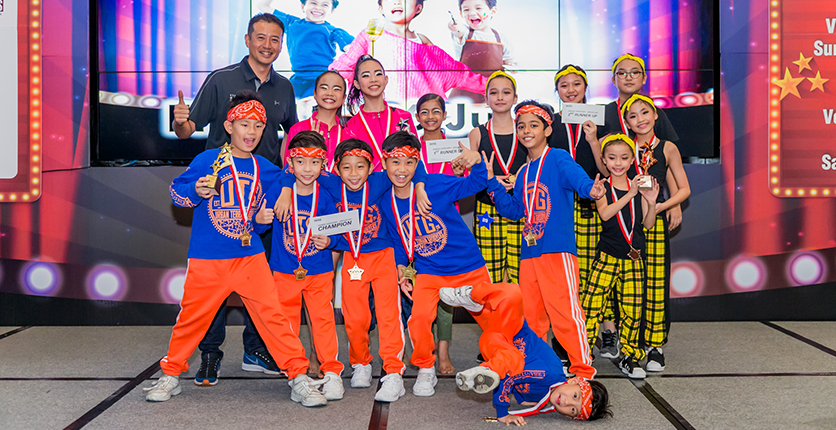 Drawing on one particular volunteering event/anecdote over your years as a SAFRA volunteer, what gave you the most personal satisfaction and why?
One personal highlight would be the moment I was invited on stage as Chairman of the SAFRA Punggol Development Committee to officiate the opening of SAFRA Punggol. I'm grateful to have been involved in the project since its conceptualisation, and had been working on the project with so many dedicated volunteers, staff members and consultants for about five years.
What are some of the main takeaway/s based on your past experiences as a volunteer at SAFRA?
Reflecting on my journey, I've come to recognise the value of diverse opinions and robust discussions at SAFRA meetings. I admire and respect the staff members of SAFRA – they work incredibly long hours, are professional, and truly care.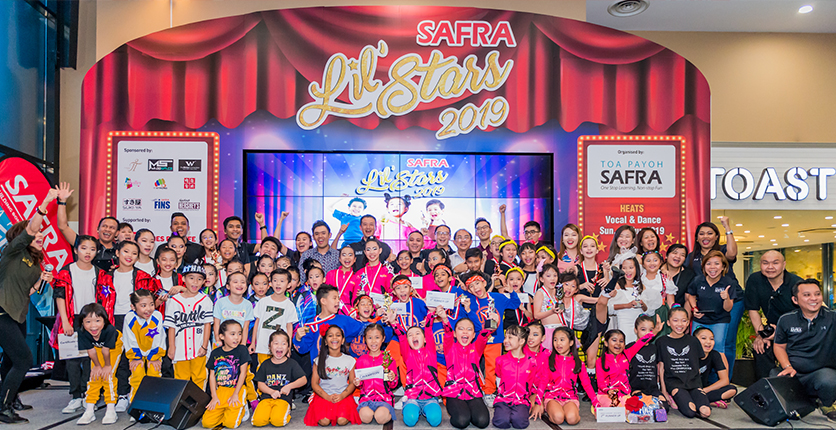 What are some interesting things that people might not be aware of your role in the Strategic Review Working Group 2019 and as Chairman of the SAFRA Toa Payoh Executive Committee?
When I took over the role of Chairman of the SAFRA Toa Payoh Executive Committee in 2019, I wanted to get to know the Interest Groups [IG] based at SAFRA Toa Payoh, so I made it a point to join in some of the activities or at least meet with the IG's leaders. I recall going to a few back-to-back activities one Saturday and literally did a "change parade" for each activity because I wanted to honour the IG by putting on their group's T-shirt.
Some volunteers might be worried that they may not be able to juggle their time between their personal or professional lives and volunteering. What would you say to them?
While volunteering takes up time and effort, it's not impossible to achieve harmony among work, family and volunteering. SAFRA is family-friendly, so it's possible to involve the family as part of a volunteer's experience. With some planning, open communication and discipline, one can lead a fulfilling life that harmonises work, family and volunteering.
With SAFRA Toa Payoh being a place of "One Stop Learning, Non-stop Fun" for members, what are your aims and goals for the club in 2020?
With SAFRA Toa Payoh's positioning as a club with a theme of "edu-tainment", my team and I aim for it to continue catering to the interests and needs of NSmen and their families, with a special focus on lifelong learning, while at the same time offer programmes that are enriching and fun. We're constantly reviewing and refining our offerings, engaging existing partners and bringing onboard new ones, so we can bring the latest in learning and fun to SAFRA members and their families.
Meritorious Service Award
LTC (NS) Terence Quek Chun Hou, PBM, has served in various SAFRA committees since 2009. He was a Member of the SAFRA Tampines Executive Committee from 2009 to 2011 and subsequently served as Chairman of the SAFRA Youth Network Committee from 2011 to 2015. He has also served as a member of the SAFRA Management Committee since 2012.
From 2016 to 2019, he served as Chairman of the SAFRA Punggol Executive Committee. Under his leadership, the club won various accolades such as the BCA's Green Mark Platinum Award, Lush Excellence Assessment Framework (LEAF) Award, the Landscape Industry Association of Singapore (LIAS) Awards 2017 for SPLASH indoor water playground for the best design and safety for the Playground Category, as well as the SAFRA Club Excellence Award Challenge Trophy for 3 consecutive years.
2011: Member, Working Group for SAFRA Strategic Review 2011
2012-2016: Chairman, SAFRA Punggol Development Committee
2016: Led the Organising Committee for the official opening of SAFRA Punggol
2016-2019: Chairman, SAFRA Punggol Executive Committee
2019: Chairman, Working Group for SAFRA Strategic Review 2019
2019-Present: Chairman, SAFRA Toa Payoh Executive Committee
SAFRA presented the Meritorious Service Award (Silver), and the 10-Year Long Service Award to LTC (NS) Terence Quek Chun Hou, PBM, in recognition of his efforts. The award was presented by Dr Mohamad Maliki Bin Osman, Senior Minister of State for Defence & President of SAFRA on 26 September 2019.
More reads