Founded by Ang Kian Peng and Alvin Mark Yapp, The Social Kitchen (TSK) is a novel social enterprise that partners community organisations such as YMCA to operate their kitchens and cafes while creating jobs for the underprivileged.
Incepted as a sustainable business model by engaging a cloud kitchen concept, TSK hosts various food and beverage brands to produce cuisine ranging from Asian hawker favourites to Western dishes.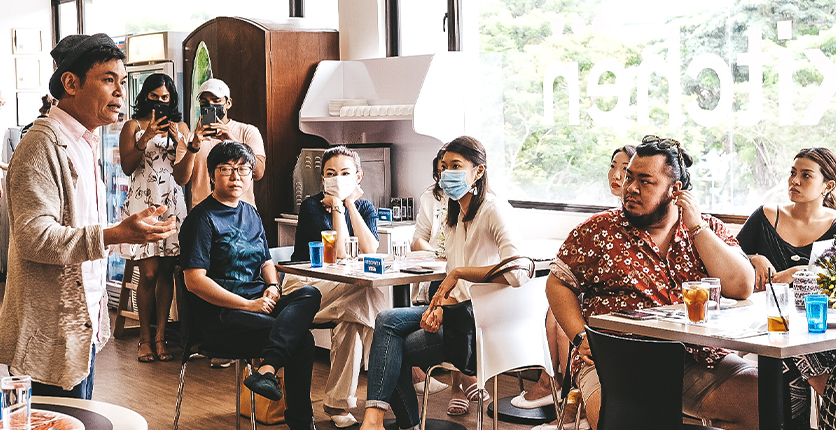 At the same time, by partnering beneficiaries and hiring workers from disadvantaged backgrounds, including those with special needs, to prepare food in these kitchens, TSK facilitates fair employment and wages in support of sustainable career pathways for the underprivileged. Some beneficiaries include SG Enabled, Minds, Rainbow, Aspen, Metta, SPD, Mountbatten Vocation School, Red Cross, Beyond Social Services and (through Project Makan) Shine.
Ultimately, much of its raison d'etre boils down to the spirit of volunteerism. Co-founder Yapp, who is a Singapore Children's Society ambassador, and who sits on the board of Beyond Social Services for its fundraising committee, added that it was during his National Service at the School of Naval Training that he was imbued with the importance of volunteerism.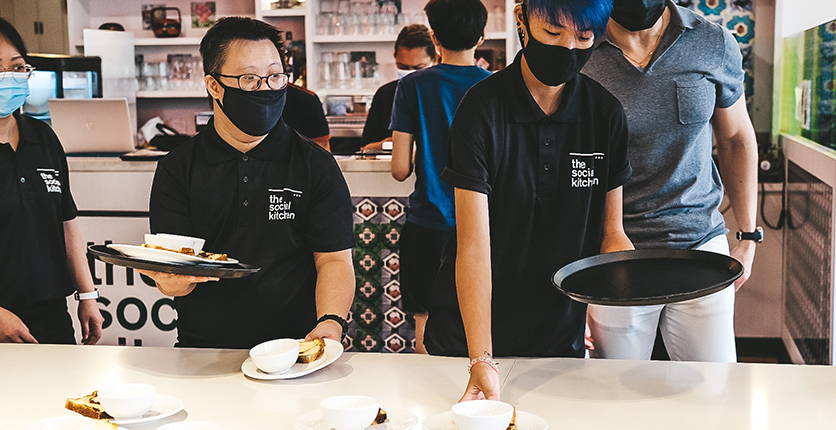 "In the Singapore Navy, we learn that discipline and professionalism is a top priority," he says. "May it be so in our corporate lives or in volunteerism – that is, having a heart and compassion for the community."
One of the most recent initiatives that TSK has embarked on is
Project Makan, a corporate social responsibility initiative that focuses on feeding families once a day during the recent circuit breaker.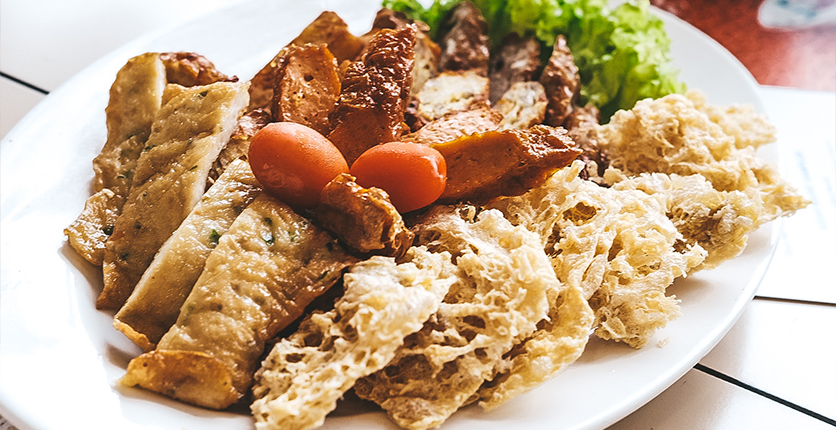 Yapp explains: "Over the two-month period, we served more than 130,000 meals. There were days we served up to 5,800 meals!"
"To celebrate the launch of TSK in August this year, we committed 15,000 additional meals as part of our contribution to the community. We have recently launched our new initiative – 1,000 for 100 – where a donor can donate $1,000, which will allow us to provide 100 meals to the charity of the donor's choice."
There is plenty more to be done for the community, adds Yapp. "I take [volunteerism] very seriously at The Social Kitchen. We may be a social enterprise, but we are focused on providing the best working environment for our beneficiaries and their caregivers."