Yishun may sometimes get a strange rep among netizens as a typical Singapore town with "interesting happenings", but its history is not too dissimilar from that of other older housing estates.
Formerly called Nee Soon (after prominent businessman Lim Nee Soon), it consists of 9 sub-zones such as Khatib, Lower Seletar, Springleaf and Northland. The rustic-countryside vibes from its early days as a village settlement of Chinese immigrants (early- to mid-1900s) have been carried through to its development as the Yishun New Town Project (initiated in 1976).
Even with its current standing as the town with the first and largest integrated mixed development in the north of Singapore, it has retained its repute for being a laidback, pleasant town with an 80s' charm blessed with modern amenities.
Visit our following list of spots in Yishun to see how tranquillity and activity, nature and modernity, form a blissful balance within the same neighbourhood.
(Keep a tab on our upcoming article on Mount Faber, and complete your reading list on some of Singapore's neighbourhoods with our articles on Tampines, Jurong, Punggol and Toa Payoh!)
1. SAFRA Yishun Clubhouse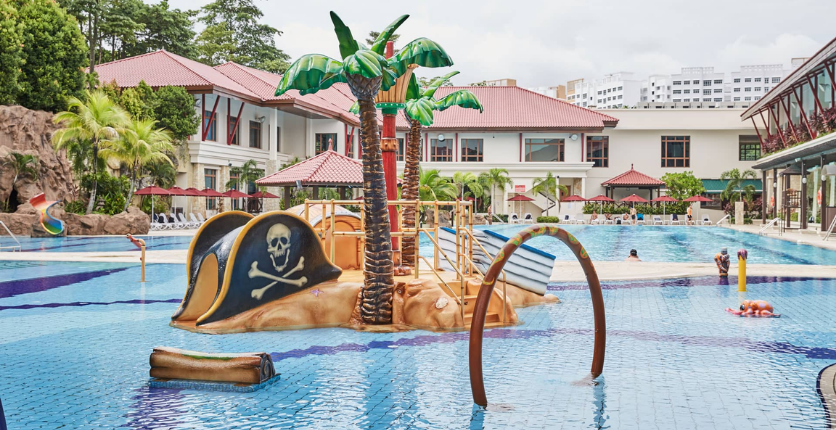 If you are going to spend the day exploring Yishun, you might as well start at this facilities- and services-rich SAFRA clubhouse, especially since it's at the centre of three of the neighbourhood highlights, Yishun Park, Yishun Pond and Yishun Park Hawker Centre (see all below).
Looking to get active outside of your weekday WFH situation? Pick any of the action-filled options here. Get "combat-ready" through the martial arts, and strength and conditioning classes at Onyx Mixed Martial Arts (MMA). If landing a hit on a moving body's too tough, then try striking some stationary pins instead at Sonic Bowl. Work out your hand-eye coordination with a stick-and-balls billiards game at Arena Billiards, or simply work out at EnergyOne Gym.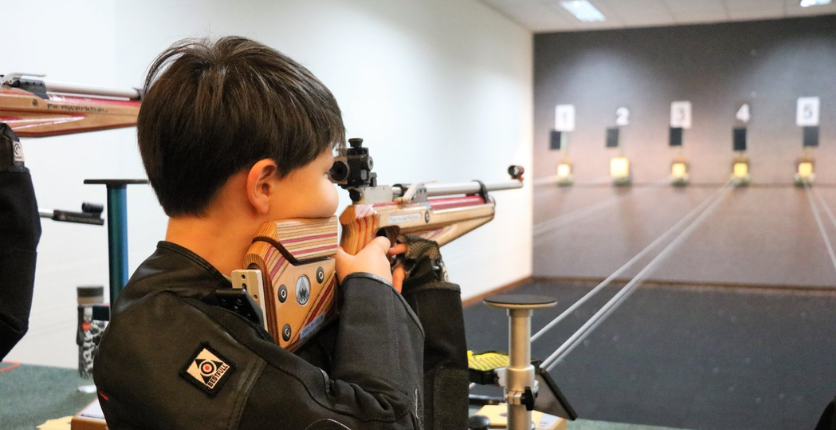 Sniper alert! Singapore's largest and best-equipped air weapons range is also found here. Find out how to join SAFRA's Shooting Club, so you can get to try its 11-lane training system that comes with target conveyors, a projector and a screen. And "rifle" through the offerings at the SAFRA Shooting Club Pro Shop to look for all that you need to become a sharpshooter.
Prefer having your body at rest? Then check in at Sri Bayu Zen Odyssey Spa to check yourself out of your daily stress. For parents living in the hood, you can even get (extra) peace of mind about your little one's education if you enroll them for lessons at Mind Stretcher or NurtureStars Preschool.
And, when the needs of everyone's body and mind are met, time to (ful)fill the tummy. Find your much-needed nosh at Pin Si Restaurant, Springleaf Prata Place, Eatzi Gourmet Steakhouse & Bistro, HaveFun Karaoke or McDonald's.
60 Yishun Avenue 4, 769027, www.safra.sg/clubs/yishun; www.facebook.com/SAFRAYishun; www.instagram.com/safrayishun
BONUS: SAFRA members enjoy up to 25% off F&B, facilities, services and activities at SAFRA Yishun.
2. Yishun Park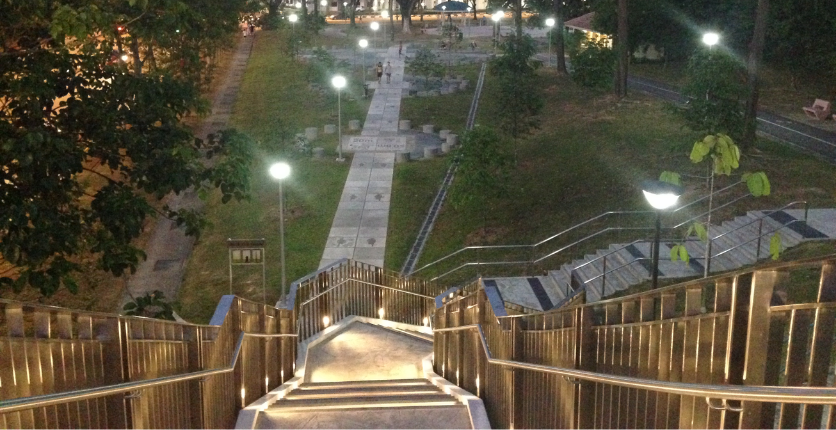 Here's another "greener" reason to drop by SAFRA Yishun. If you pay a visit, you'll automatically find yourself right smack at Yishun Park as the clubhouse is located within the 13.9-hectare park – how convenient!
It's a great way to either start or end the day after or before visiting the clubhouse, by soaking in all of what nature has to offer. At this old rubber estate turned green haven, expect to see lots of lush vegetation. Have the kids try and look for any of the many tropical trees here, like durian, rambutan, jackfruit, star fruit, coconut and bread fruit trees. But, please no plucking of fruits – it's against the law.
If not, like most of the larger parks in Singapore, Yishun Park offers facilities such as fitness corners, children's playgrounds and multi-purpose courts for public use.
Of especial interest is its Allotment Garden where you can view the "personal collections" of green-thumbed enthusiasts who have leased allotment gardening plots from NParks to grow their own flora. And, also the Nature Playgarden, that features free-play elements on a grassy mound and a sandpit, alongside Singapore's first Dipterocarp Arboretum, a living collection of Dipterocarp trees that are a major presence in Asian rainforests.
Bounded by Yishun Avenue 4, Yishun Central, Yishun Avenue 11 and Yishun Ring Road, www.nparks.gov.sg/gardens-parks-and-nature/parks-and-nature-reserves/yishun-park
3. Yishun Pond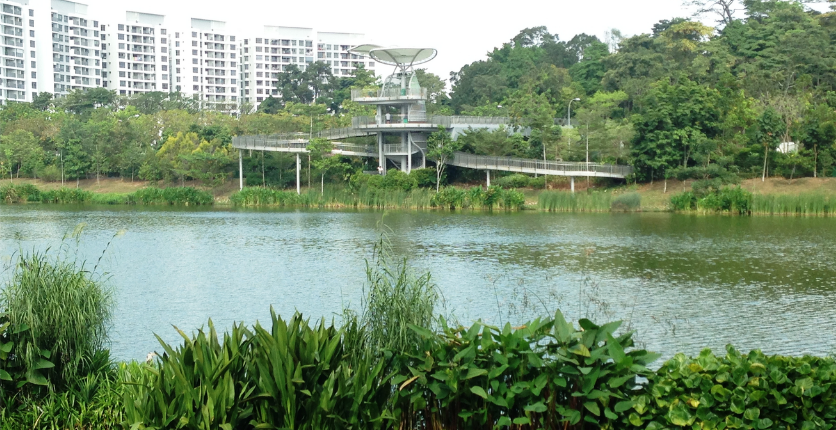 Seen enough the land and trees in Yishun Park? Then it's time to change the scenery to something that's still a part of Mother Nature, but way more watery.
Located just across the Yishun Central Road from Yishun Park and beside Khoo Teck Puat Hospital is Yishun Pond. But, make no mistake; this is no mere pond as it spans some 2.3 hectares.
There are lots to see in and around it. The flora here consists of much colourful "water-loving" greenery, including a myriad of trees, shrubs and marshland plants. As for fauna, bring binoculars; it will help you and your budding ornithologist zoom in on the several species of birds flapping across the waters.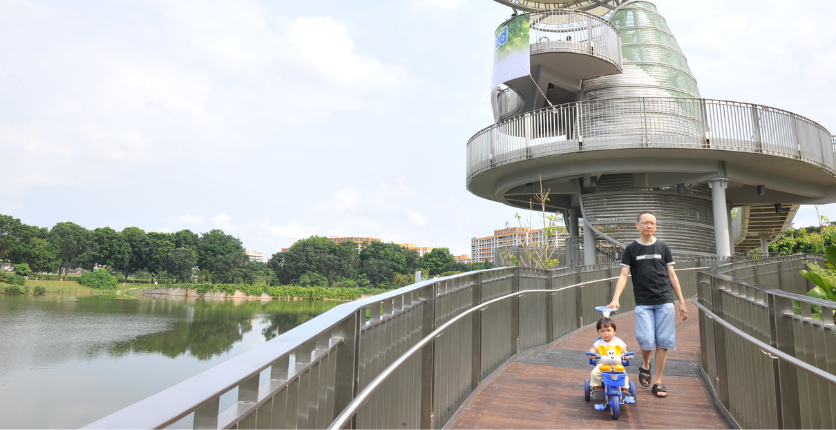 You and the fam can choose to chill on the benches to take in the water promenade, or climb up the spiral tower (look for a structure with a fan-like/lilypad-like protruding roof) for a bird's eye view of the pond. Tip: Look hard, and if you're lucky, you might spot some otters chillaxing at this pond here too!
Along Yishun Central, in front of Khoo Teck Puat Hospital, www.nparks.gov.sg/gardens-parks-and-nature/parks-and-nature-reserves/yishun-pond-park
4. Yishun Park Hawker Centre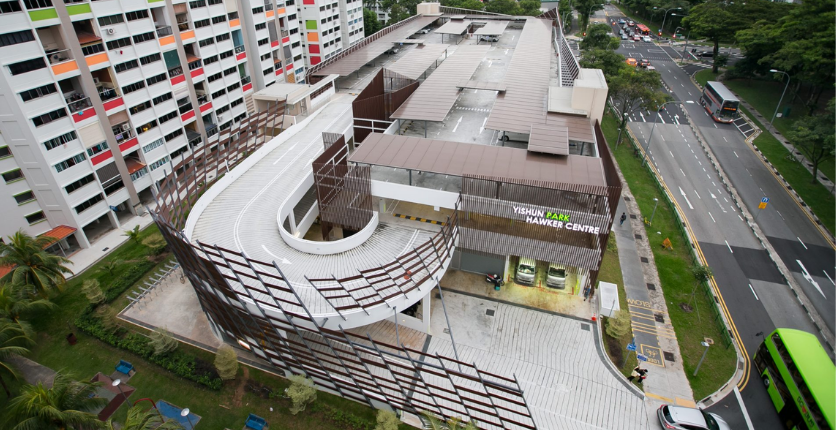 Mid-way through or done with your outdoorsy day of exploring Yishun's huge park and pond? Refuel with some yummy replenishment at this hipster-fied hawker centre.
Opened in late 2017, it's managed by the Timbre Group, a homegrown F&B player that hopes to breathe life back into the hawker trade by creating and introducing innovative and modern concepts into Singapore's traditional hawker centres. One major highlight is its Hawkerprenuers Incubation Programne, which supports aspiring hawkers with an easy all-in monthly rental fee and a mentorship.
Swell for the F&B biz newbies, even better for us foodies, as we get to play willing guinea pigs and dine on loads of novel and yummy dishes from dozens of hawkers.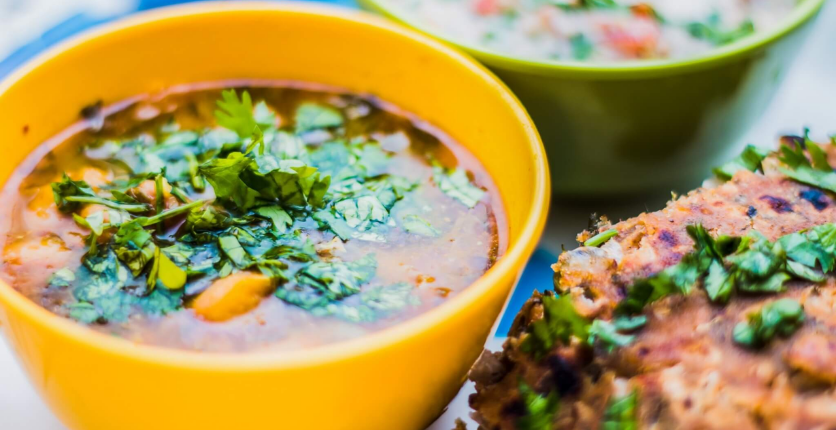 Just to list a few of the more interesting ones: Ah Lock Tofu (Hakka tofu rice bowls); Ah Tan Wings (Har cheong gai, or prawn paste fried chicken); Nasi Lemak Ayam Taliwang (nasi lemak with spicy Indonesian grilled chicken); Su Xin Vegetarian (Taiwanese-style vegetarian dishes); and Munchi Delights (min jiang kueh or peanut pancakes, including a new-fangled Lotus Biscoff version).
Visit, eat and repeat till full.
51 Yishun Avenue 11, 768867, https://yishunparkhc.sg; www.facebook.com/YishunParkHC; www.instagram.com/yishunparkhc/
5. Northpoint City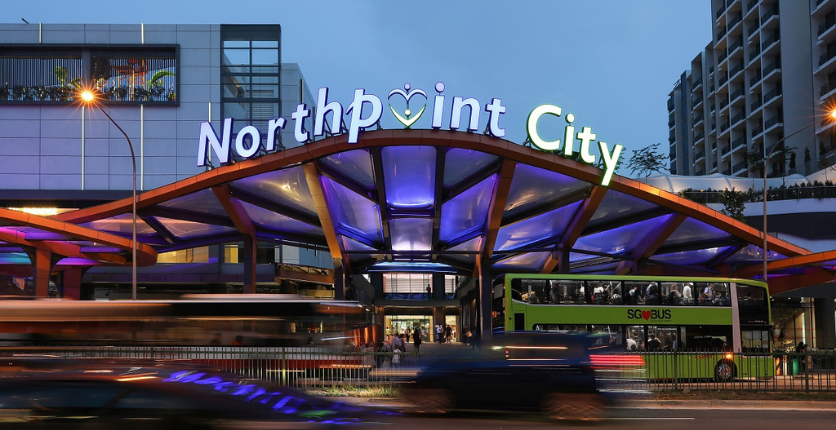 This has got to be the North Star of Yishun, being the anchor dining, retail and lifestyle mecca of the estate (and even beyond).
This integrated mixed development is mega. Northpoint City has got 2 retail wings (North Wing's the former Northpoint Shopping Centre, while South Wing's a recent expansion in late 2017) with a 920-unit North Park Residences condominium atop. Add community spaces, the air-conditioned Integrated Public Transport Hub (the former Yishun Bus Interchange) and an underground retail link with direct access to Yishun MRT Station, and you've got this self-sufficient "city".
While the "mega-mix" of 400-plus tenants here offering a whole smorgasbord of dining, shopping, service and entertainment options is big enough of a "family-pack" attraction for your entire extended brood, let us bring your attention to some other family-friendly highlights instead.
Visit the Nee Soon Central Community Club; it's the first Community Club in Singapore to be housed in a shopping centre. There are also community and events venues such as a rooftop community garden, a town plaza (that's as big as 10 basketball courts) and smaller-sized community-centric spaces to take a gander at. Lastly, there's the Yishun Public Library for you to indulge in some reading pleasures. All these make Northpoint City a one-stop destination for both Yishunites and out-of-Yishun-towners.
930 Yishun Avenue 2, 769098, www.northpointcity.com.sg; www.facebook.com/fpr.NorthpointCity; www.instagram.com/northpointsg