High performance grip tyres? Fitted on. Favourite metallic shade? Freshly sprayed. Think you're ready to roll out and rule your grandfather's roads with your chosen ride?
Hit the brakes! There's still the issue of your motor insurance.
And yes, like that body paint you Googled, vehicle insurance matters. Not only because it is mandatory to have a valid motor insurance policy and for road tax renewal in Singapore. You also need protection against financial losses or damages from medical and liability costs that could arise from an accident (touch wood) or unexpected incidents such as theft or fire.
So which company should you turn to for the best, most affordable plan that's tailored exactly for what you need?
Here are 4 reasons why Budget Direct Insurance is the leading digital insurer for cars and motorcycles to cover you and your wheels.
1. It's Singapore's most affordable comprehensive car insurance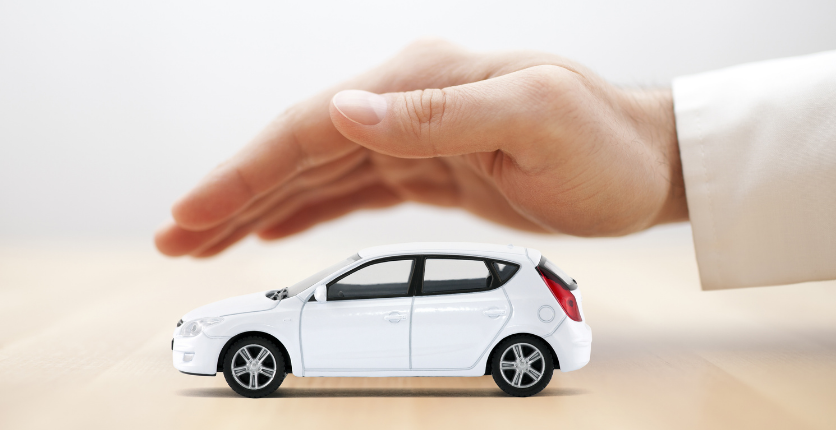 According to independent consumer research firm ValueChampion*, it has the cheapest comprehensive car insurance plans on our Little Red Dot. It's a title that the company has won for 4 consecutive years!
How Budget Direct Insurance keeps its prices so inexpensive: there's no agent commission. That means you enjoy savings of up to 20% or more since you buy direct from the insurer, with no hidden fees or broker payments.
Even at such nice prices, you're given superb cover. Its Comprehensive plan is the company's highest level of coverage for all of the basic, possible accidents and/or incidents. Liability for damage or injury/death caused to others and their property, and loss of or damages to your car by fire, natural disasters, vandalism, theft or accident, are all covered for. No unnecessary features, no extra costs.
Another great bit about the plan? More savings. The annual premiums can work out to 55% below average (even under $400) regardless of gender and No-Claim Discount (NCD). It's a no-brainer for low-risk, experienced folk behind the wheels and cost-conscious drivers who want their car insurance like is said all the time, "cheap and good" and "value for money".
2. It's the best comprehensive motorcycle insurance for safe riders in Singapore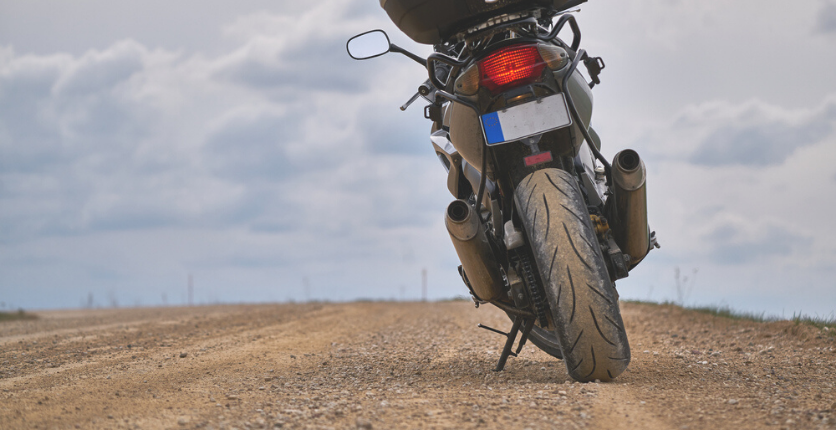 Not to toot its horn, but Budget Direct Insurance is also the prime pick for experienced motorcyclists riding within our island, as outlined in ValueChampion's 2021 report on motorcycle insurance for safe riders.
It's easy to see why, given the outstanding features of its Comprehensive plan (learn about them here). For one, unlike the Comprehensive plans of most other insurers, Budget Direct Insurance covers bikes older than 6 years, and at low-priced premiums. Better yet, it's the only insurer that offers Comprehensive coverage for two-wheelers that are over 10-years-old!
What's more, riders with an NCD of 20% pay up to 34% less than the average premium, with premium prices even lower for some bike colours. Those with light-coloured bikes – say, white or yellow – can expect to foot 10% less. Opting for a Singapore Only cover reduces premium costs by another 5% if you don't scoot outside the country.
More good news for those who own older bikes – according to the report, Budget Direct Insurance's Third Party, Fire & Theft (TPFT) plan is the cheapest on the market for middle-aged bikers hoping to insure their 8- to 11-year-old class 2B bikes, while its Third Party Only (TPO) plan is the lowest-priced one in SG for bikes aged 6 to 10 years.
Hooray for owners of used or more vintage choppers, mopeds and the like, who just want simple coverage for a decent dime (and time).
3. Customise your motor insurance plan as you like
Looking to spend more on protection? No worries, Budget Direct Insurance is here to help.
Aside from its three policies (for both car and motorcycles) – Comprehensive, Third Party Fire and Theft, and Third Party Only – there are also other competitively-priced plans, customisable features and optional add-ons that you can consider for your or your family's needs or lifestyle.
For instance, there are two Driver Plans available for car owners, so you can identify the main driver of the car and the kind of coverage needed accordingly. The Authorised Driver Plan covers the Policyholder, the person who uses your car most frequently (i.e. the Main Driver) and anyone else you allow to drive the car, but if your "anyone else" happen to be members of your household, you need to include their names in the policy to cover them. The Named Driver Plan only covers the person who uses your car most frequently (i.e. the Main Driver) and the persons you include in the policy as Named Drivers.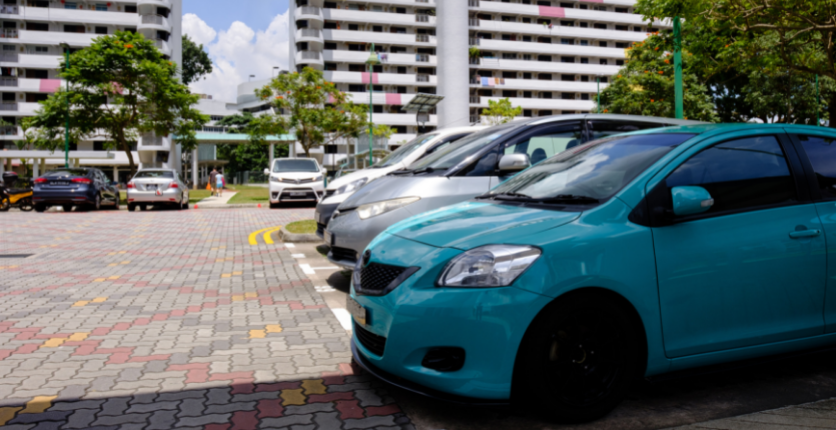 For Optional Covers, you have a host of add-ons. Select from the following: Personal Accident, Medical Expenses, Overseas Emergency Allowance, 24 Hours Roadside Assistance, Transport Allowance Benefit, and more (availability and cost depending on the policy or plan you buy, for car and/or motorcycle).
Whatever you choose, have a think about your vehicle usage (private and commuting use, private and occasional business use, or private and business use) as well as your excess (the amount you have to pay towards your claim, which is also customisable).
If you are unsure what to pick, you can always consult Budget Direct Insurance's customer care executives for some good advice on what suits you best.
At the end of the day, you only pay for what you need. No unnecessary charges for unused policy features, bloated bundled plans or hidden costs.
4. Top-rated fast & not furious service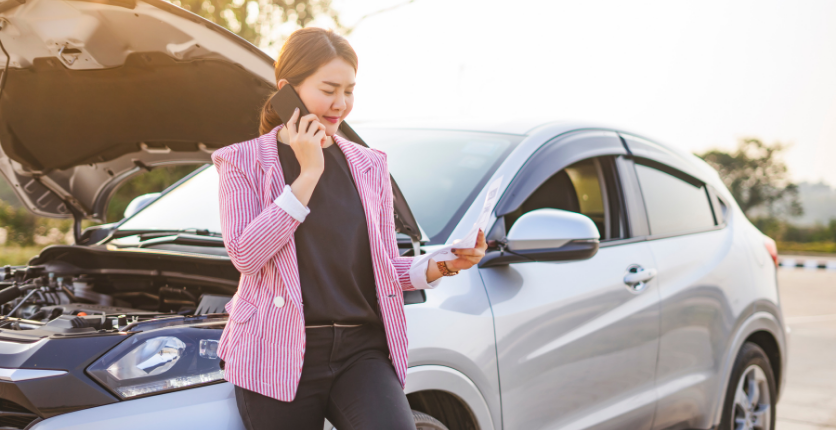 If you're a customer – or just enquiring – with Budget Direct Insurance, expect quick, efficient and A-grade, people-friendly service.
Just how special a service? Award-winning. It has garnered the highly coveted Feefo Platinum Trusted Service Award 2 years in a row. Presented by Feefo, one of SG's biggest independent review platforms, this award recognises Budget Direct Insurance for its consistently excellent service and exceptional customer experience, based on unfiltered reviews and ratings on Feefo's customer feedback platform.
It's easy to see why the company's racked up an impressive score of 4.6 out of 5 stars. Budget Direct Insurance has put together a team of Customer Care Executives that renders personalised support on site at its Customer Care Centre or through its Customer Care Hotline. Approvals and cover documents can be provided through email almost instantaneously for when you're on the go (for successful applications).
It also has a 24/7, year-round Claims support service so you can lodge claims over the phone from anywhere, anytime. Plus, you'll be assigned your own dedicated claims executive who will be on hand to guide you from start to finish to make your claim faster and simpler. Not only that their fast claims process is made even more convenient via PayNow.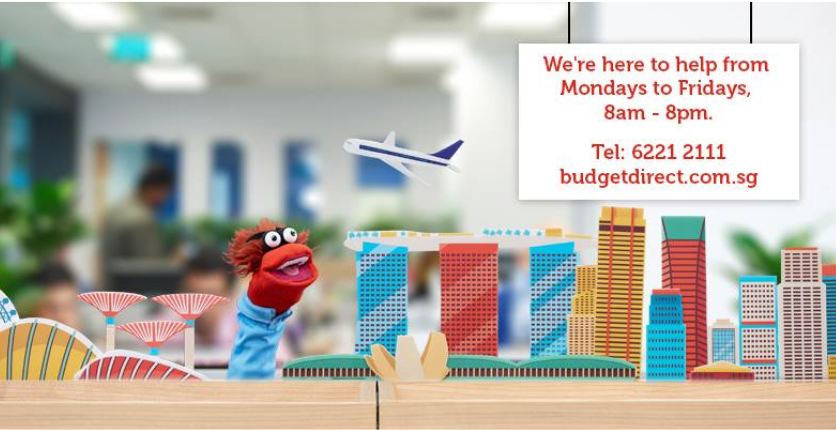 Last but not least, it's got the most helpful spokespuppet ever. Budsy will help you navigate and sort through the different offers. Yes, a puppet. So, you the consumer won't have marketing dollars for a celebrity or influencer passed on to you.
Want to hear what fellow riders and drivers think? Just roll up to the company's Feefo reviews platform page for an honest reflection of Budget Direct Insurance's award-winning service.
That should be enough for you to rev up and sign up for a vehicle insurance plan!
Budget Direct Insurance, www.budgetdirect.com.sg; www.facebook.com/pg/BudgetDirectSG; www.instagram.com/budgetdirectsg
Customer Care Hotline: 6221 2111
E-mail: help@budgetdirect.com.sg
BONUS: SAFRA members who buy an insurance plan at Budget Direct Insurance with the Affinity ID: SAFRA will be given an additional 5% off their premiums. It is stackable on top of any current monthly promotions available on Budget Direct Insurance's website. Click here for more information.
This post was brought to you by Budget Direct Insurance
*ValueChampion is an independent consumer research firm with a team of financial research analysts that provides news, information, analyses and advice on subjects such as credit cards and insurance for people to make their own best financial decisions.