Like how you would declutter your home for the new year, you should also declutter your skin of debris – dead skin cells, excess oil and sebum, blackheads, pollutants, and all other kinds of gunk and goo accumulated over days. It's not enough to just use a basic cleanser or soap daily to wash all these off your precious countenance; you should exfoliate once or twice a week to rid layers of stubborn matter so a fresher mien can emerge (especially, before your V-day date). Start with these 8 facial scrubs to grind away the grime.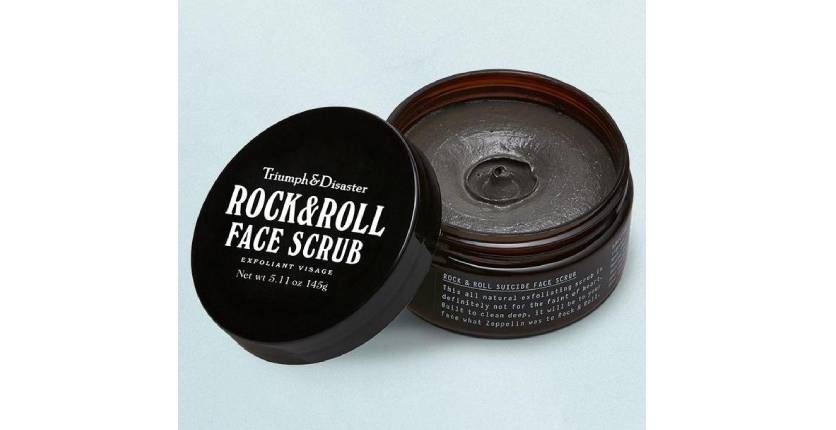 Rock & Roll Face Scrub, $48, Triumph & Disaster
Imagine cleaning your mug with volcanic ash and green clay – it's so "man of nature", no? Even if not, use this as the ash acts as an organic abrasive and the clay, a natural oil-absorbent matter, with the brand's "Smoke & Wood" unique fragrance making you smell less "wild man", more clean and manly.
Available at What He Wants and The Panic Room
---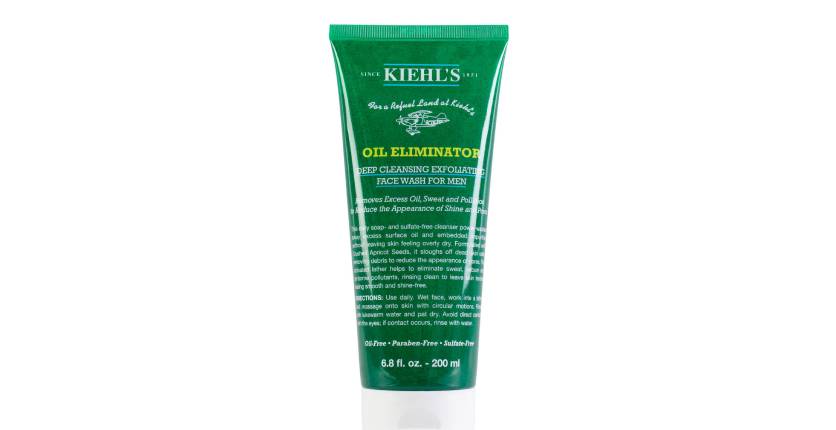 Men's Oil Eliminator Deep Cleansing Exfoliating Face Wash, $38, Kiehl's
Apricots aren't just for eating; Crushed apricot seeds are used in this dependable product from a fave brand of the pretty boys of Insta. The micronized apricot seeds and argan shells help slough off dead skin cells without drying your skin, while the salicylic acid helps to stave off acne. And don't worry, it's gentle enough to be used as a daily cleanser, even for those with sensitive skin.
Available from Kiehl's stores and brand counters or sections, multiple locations, www.kiehls.com.sg
---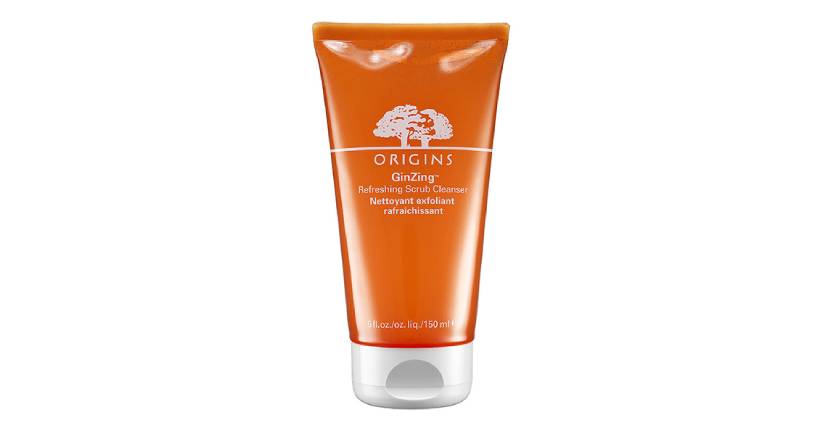 GinZing Refreshing Scrub Cleanser, $38, Origins
Why we love this: Its Panax ginseng + coffee beans + grapefruit + lemon +spearmint scent perks you up while zesting up your skin by unclogging it with natural jojoba and carnauba wax.
Available at Origins' stores and brand counters or sections, multiple locations, www.origins.com.sg
---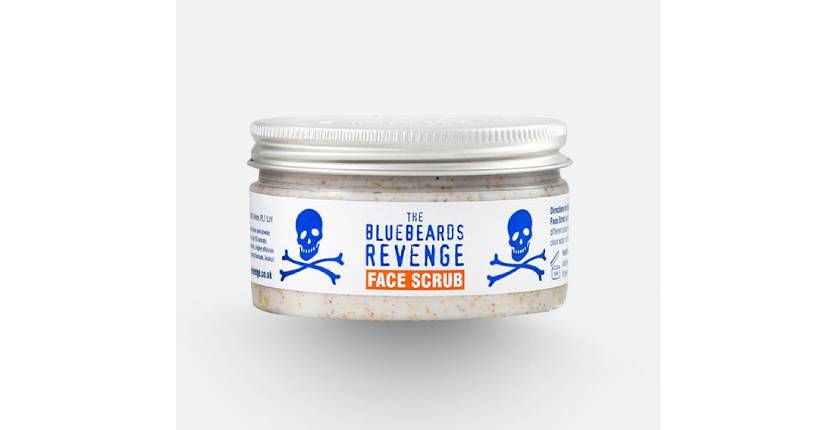 Face Scrub, $23, The Bluebeards Revenge
Be a grooming renegade, not a dingy-looking pirate by using this deep cleansing exfoliator that employs finely ground olive stones to remove grime and dead skin cells. Coupled with ginger root extract (for its antiseptic properties) and wheat germ oil (to moisturise), the cream's also blended with the brand's original Madagascan vanilla + sandalwood + patchouli scent, so you can have that whiff of masculine "reassurance".
Available at What He Wants and The Panic Room
---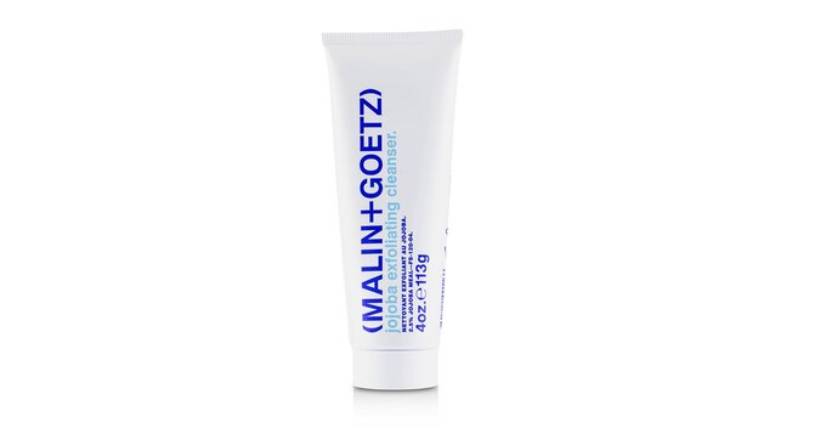 Jojoba Exfoliating Cleanser, $59 and up, Malin+Goetz
If two guys, Matthew Malin and Andrew Goetz, made this, then you know it should work for the dudes. It's an easy-to-use multi-tasker, with jojoba meal and eco-friendly polylactic beads acting as a physical exfoliators within a cream cleanser formulated with amino acids to purify and hydrate, and coriander to calm the skin.
Available at various online stores, such as www.zalora.sg, strawberrynet.com and beautyemporium.shop
---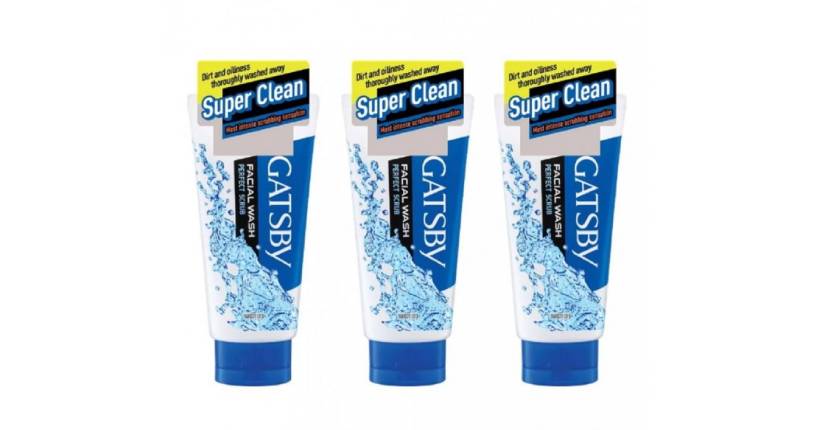 Facial Wash Perfect Scrub, $5.90, Gatsby
If you want major scrubbing power for your buck, this one promises "most intense scrubbing sensation". It contains large and small-sized scrubbing material that crumbles into smaller pieces to help scrape out impurities from your pores. Go get this then, tough guy. But, in case things get too intense, it also offers cooling elements to chill your skin down. Just so you know.
Available at most major supermarkets, pharmacies and beauty stores; gatsby.sg
---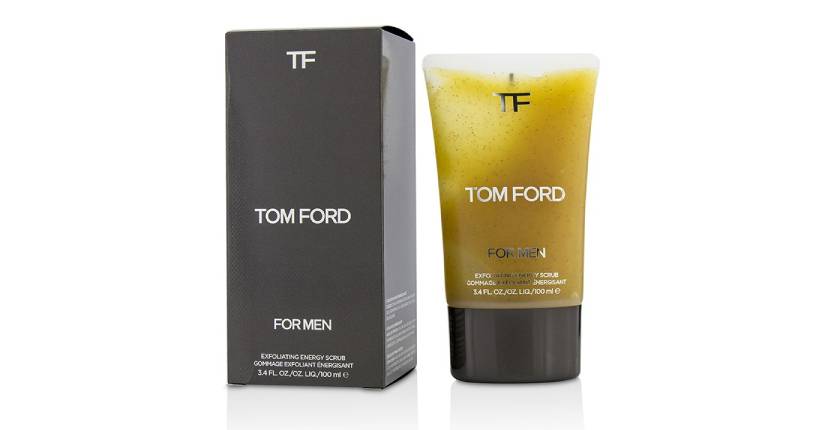 Tom Ford For Men Exfoliating Energy Scrub, $110, Tom Ford
Turn your everyday ablution into a luxurious affair with this scrub from the OG metrosexual designer himself, Tom Ford. Crushed apricot seeds are found within this made-for-normal-to-oily-skin formulation, that's infused with a skin calming and purifying complex for that extra rich and pampering touch.
Available at Tom Ford brand counters or sections, including at TANGS and Takashimaya Shopping Centre
---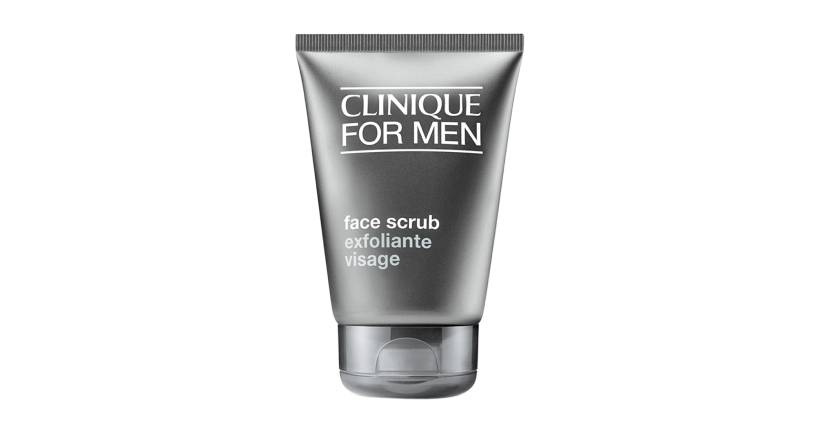 Clinique Men Face Scrub, $50, Clinique For Men
Have lots of facial hair? This one's for you. Promoted to be a shave-prepper, its fine, non-abrasive granules help to lift the follicles to so you can get to have a closer shave and reduce ingrown hairs while de-flaking your skin. It's a thick paste so you have to squeeze hard to get it out of the tube, and remember to spread it like peanut butter over your bread, we mean beard, before you shave.
Available at Clinique stores and brand counters or sections at major beauty stores, including Sephora
---
Featured image: Shutterstock