So, you've been working from home and/or staying in more often over the past few months. And, since this is the case, you have kind of decided to go "bad hair, don't care" or let your mane go wild since, well, no one's looking.
But, listen: You do need to care of your coif. Because:
a) the year-end's coming so it's about time for you to glow up or refresh your look;
b) grooming is still essential because it's hygienic to do so; and
c) you can't grow into all kinds of hairy styles because you aren't exactly Harry Styles.
Don't know where to start? Take on these 4 in-trend hairstyles for men to keep your hair game, A game, and you looking fine into end-2021 and beyond.
1. The Two-Block Haircut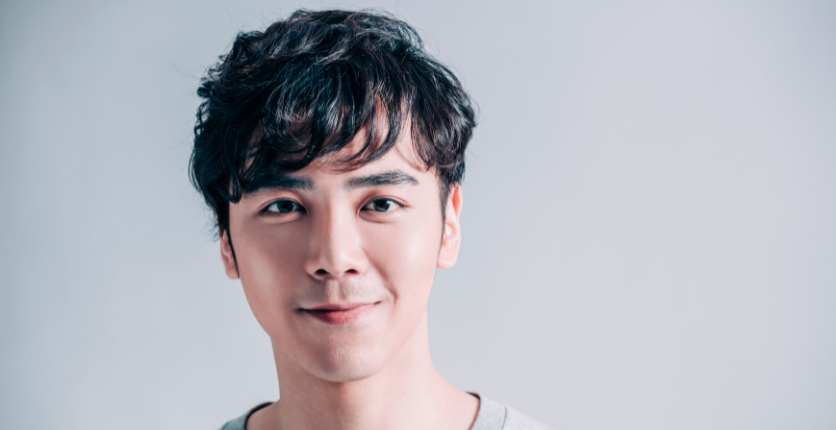 Consider this the new and improved undercut 2.0. Like the classic undercut, it's basically trimmed or shaved back and sides of the head, with the hair at the crown left longer. Supposedly a style that first came up in Korea a couple of years back, it has since blown up in popularity the world over (thanks to K-Pop).
So many reasons why you should opt for this. It's super popular, easy to upkeep, suitable for any face shape, occasion or place (even back at the office), and versatile – you can choose to style the longer mop on top however you want. What's more, you can trim the back and sides on your own at home to maintain the look without having to head down to the salon. And, you don't even need to look like an actual K-Pop star to look like a Korean oppa!
2. The Disconnected Undercut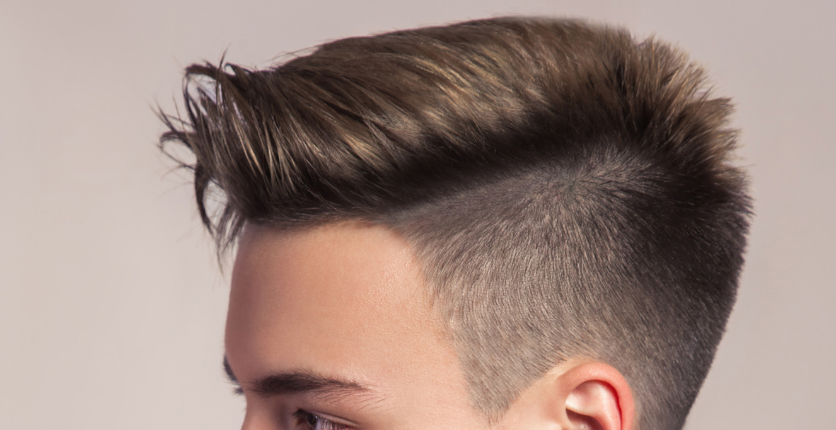 While this style isn't exactly new (it was already popular these few decades), it's an "old-world military charm meets modern barbering" look that's still going strong, especially for the younger dudes with straighter, voluminous or thicker hair.
An extreme version of a typical undercut, the disconnected undercut features strands left much denser and longer at the top, and the hair on the back and sides taken down very short without any tapers, fades or gradations. As such, a bold contrast is created between these two parts of hair lengths (hence, the "disconnect" bit).
You can opt for variations of a disconnected undercut, if a skin-shave or razer-fade at the sides and back (where parts of the skin or scalp is exposed) is too much for you. Opt for rounded, textured or medium-length undercuts where the sides aren't cut quite so short or drastically to lessen the "dramatic" effect. Throw on some product on the top portion – try a sea salt spray to create some waves for a casual, beachy vibe or slick it all back with some gel for a sleeker, urban feel.
3. The French Crop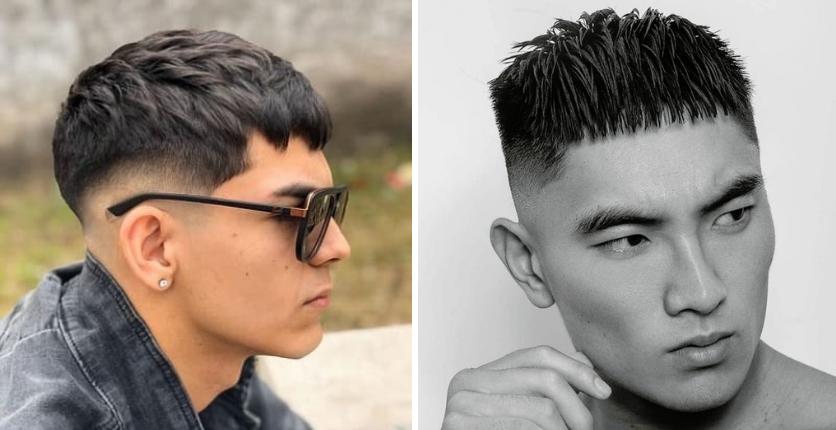 No, a French Crop won't make you look French. But, it will make you look stylish, crisp and up-to-date in the fashion stakes.
Simply put, it's where the hair on the sides and the back are trimmed shorter than the top, with the hair styled forward or cropped at the front to create a noticeable fringe or bangs across the forehead.
It may not be a look that everyone can pull off, but it's a classic yet chic cut for those who prefer shorter or low-maintenance dos, without need for much styling on a daily basis. Gents of a certain vintage might like this as it complements greying hair by highlighting the beauty of salt-and-pepper crowning glories by creating a natural gradation or ombre effect. It also can help hide thinning hair or receding hairlines by having the lengthier hair on the scalp brought to the front (you just need about an inch or two in the front for a classic French Crop).
For a clean look, you can choose to taper or clip the back and sides shorter or even opt for a low skin-fade along the temples and at the back (so it's more a Disconnected French Crop, French Crop Undercut or French Crop Fade). Or, get playful with some product by applying it to the hair at the crown and your fringe – dab on some putty for a messier, "just woke up" look or smooth some gel through for a sharper and edgier profile.
4. The Bro Flow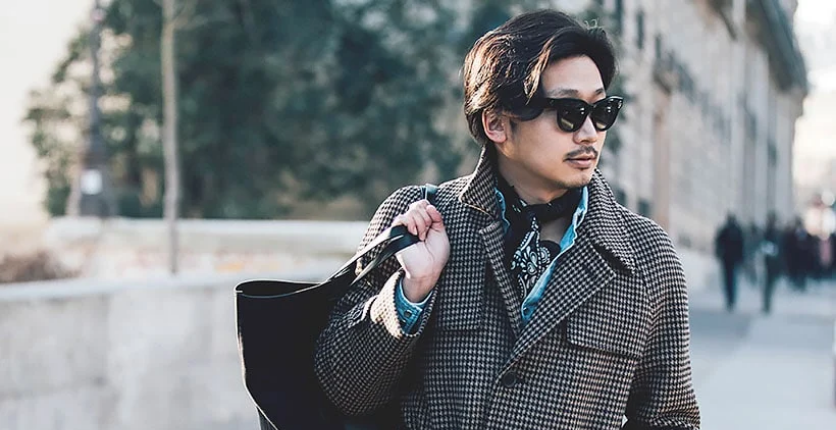 Fine, so you aren't all that motivated to majorly chop off your locks or you might still want to keep that luscious mane that you have taken the pain to grow out the past year. Then, just go with the flow, bro, with the Bro Flow.
This hairstyle's for the guys with medium-to-long length hair (think at least 5 to 6 inches), who want a relaxed and rugged look while maintaining the natural shape of their hair. It's an easy-going style that can be worn in many ways, and is favoured by many celebs such as Keanu Reeves and Bradley Cooper. Even Seong Gi-hun, the Squid Game's protagonist as played by veteran Korean actor Lee Jung-jae rocks it!
Simply let your hair grow out while getting a basic cut that suits your hair type, and to keep the ends trimmed and neat while letting the layers develop – you want modern man-of-the-wild, not wild animal.
For maintenance, do regularly shampoo and condition ('cos… you know, long hair, humidity, hygiene and all that). For styling, you can either comb through and let it be; or blow-dry, comb and part, while using a small amount of pomade or texturising hairspray to add more hold while keeping things looking all au naturel.
The Salons To Go To
Once you've decided on your hairstyle of choice, it's time to head to a salon to get your hair – as our older folks used to say – set and done. Here are our two top recommendations that offer great services (especially trendy Korean-style haircuts) in gorgeous plant-filled settings.
Leekaja Beauty Salon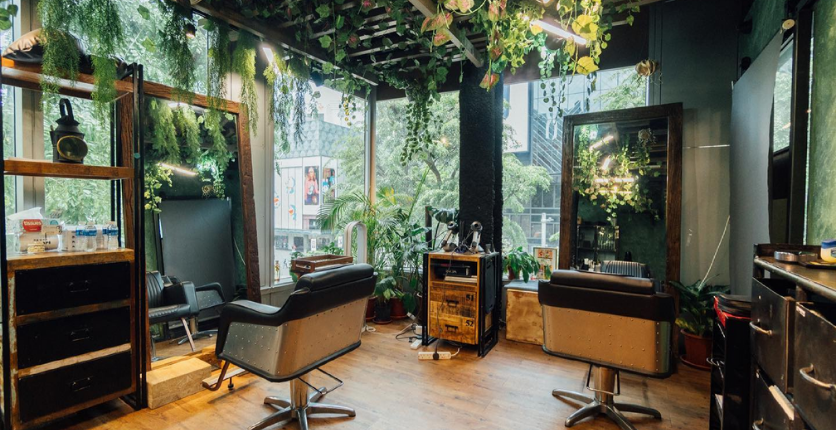 If you want a whole beauty and grooming session done at one place, then luxury Korean beauty salon Leekaja Beauty Salon is your no. 1 choice. It offers a whole suite of hair services; aside from haircuts, there's also perming, colouring (including vegan and halal-certified options), straightening, and full course hair treatments, with all the prices stated in a very extensive and comprehensive list on the salon's site (so no sudden surprises).
What else makes it top-notch: The salon also offers nail and foot care services with manicures and pedicures available for men and children, while the women do more than get it with the ladies-only lounge called the Kantik Room (a clever play on the Malay word for beauty, "cantik").
Leekaja Beauty Salon, 333A Orchard Road, Mandarin Gallery, #03-13, 238867, https://leekaja.sg; www.facebook.com/leekaja.sg; www.instagram.com/leekaja.sg
BONUS: SAFRA members enjoy 10% off any hair services except wash & blow/styling at Leekaja Beauty Salon. Click here for more information.
Walking On Sunshine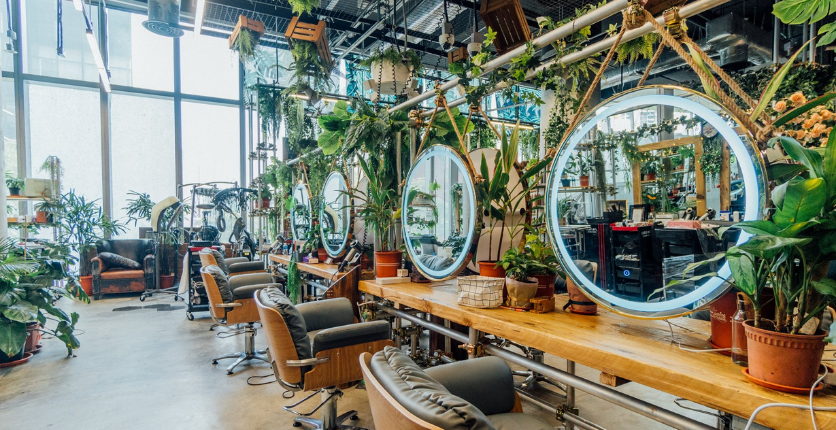 Walking On Sunshine offers all your usual hair services… and just that little bit more. On top of treating your follicles, it also has a collagen white tanning facial treatment to help with improving your appearance, and eyebrow and lip beauty services too. The best thing? There's also a legit cafe here serving up yummy kroffles (croissants pressed in a waffle pan), sparkling Prosecco and other Korean-Western cuisine. Hair and tummy, done and done.
Walking On Sunshine, 181 Orchard Road, Orchard Central, #03-07, 238896, https://walkingonsunshine.sg; www.facebook.com/WalkingOnSunshine.Sg; www.instagram.com/walkingonsunshine.sg
BONUS: SAFRA members enjoy 10% off any hair services except wash & blow/styling at Walking On Sunshine. Click here for more information.