Months of staying in have either made us adopt a "bad hair, don't care" attitude or try various ways to keep our mop from actually becoming one (rushing to queue for hours, settling for untrustworthy bad deals, disastrous DIY-ing shaving, and so on). What's more, money may be top-of-mind, less so the hair atop your head. We suggest keeping yourself looking tres(s)-chic without stressing, with our list of five trusted establishments to visit to take care of your crowning glory.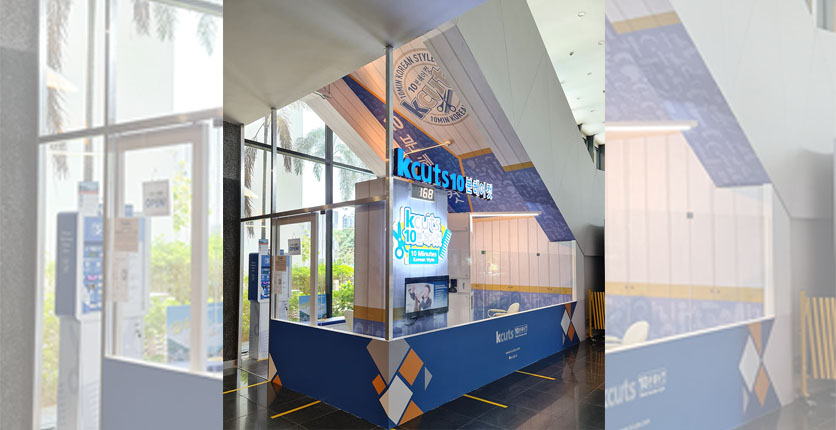 If you love all things Korean, then you should know about this Singapore chain that offers Korean-style cuts that are quick and easy-on-the-pocket. Plus, it's an efficient process. Buy a ticket with a queue number from a machine and get notified by a board that displays both your number and the number of people in the queue. When your assigned digits (or digit if you are an earlybird) show up, take a seat and get seen to by a kcuts service team member who's been trained under a Korean stylist. Each session takes just 10 minutes as the salon only offers a haircut and an "air-wash" where the stray strands are vacuumed away.
Psst, an outlet just opened in October at SAFRA Toa Payoh! Bonus: Present your SAFRA card here to get an exclusive kcuts SAFRA loyalty card that you can use to obtain a stamp for every paid visit to this outlet. Accumulate 10 stamps and you get to redeem 1 free haircut. (Visit safra.sg/amenities-offerings/k-cuts for the Ts & Cs)
Price: From $10
kcuts is at 293, Lorong 6, Toa Payoh, SAFRA Toa Payoh, Level 1, 319387 (SAFRA outlet), and other multiple locations. Visit www.k-cuts.com; www.facebook.com/kcuts.kr
---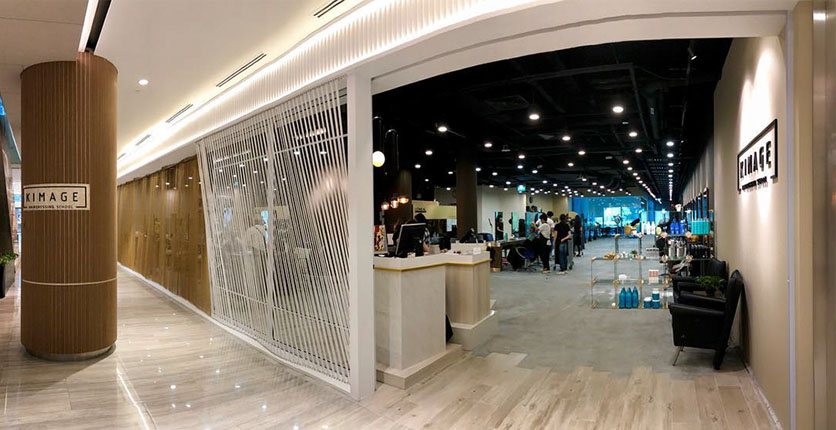 Sometimes, you might want to do more for your 'do then just keeping it tidy. If so, head to school – a hairdressing school that is. Founded in 1996 by industry veteran Mrs. Nancy Tan, this is not only an academy for aspiring coiffurists, but also operates as a salon that offers a full suite of hairdressing services carried out by its students. So aside from a basic trim, everything from straightening and digital perms, to colouring sessions and scalp treatments, are also available here, all less costly than that of your regular parlour. Head online to check the price tier and to book an appointment for its students' services. Do note that the treatment you wish for your precious curls is dependent on your hair type and each session might take longer than usual since you will be attended to by hairstylists-in-training.
Price: From $5
Kimage Hairdressing School is at 6 Raffles Boulevard, Marina Square, #02-09, 039594.
Visit sch.kimage.com.sg; www.facebook.com/KimageHairdressingSchool
---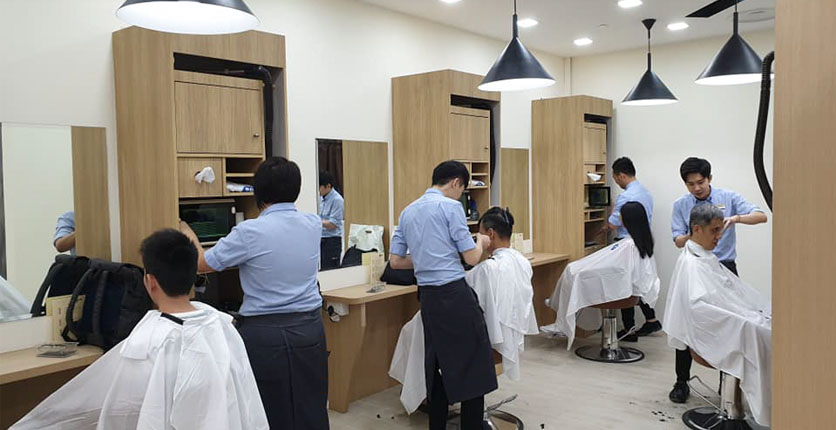 The pioneer of express-cut salons in Singapore, this dependable Japanese chain can be found all across the island, popping up as a regular QB House, QB House Premium (it comes with classier boutique amenities and a hair wax styling service) or QB House Kids (it caters to the little ones) outlet. Its salon design innovations – modular shells, open kiosks, constantly refreshed looks for its shop units – over the years since it debuted here in 2002, prove that the company's always seeking to better the customer experience. The procedure of getting your hair done is simple: Get a ticket, sit and wait in queue, then have your locks clipped and "air-washed" when your turn comes up.
Price: From $12
QB House is at multiple locations.
Visit www.qbhouse.com/sg/; www.facebook.com/QB-House-Singapore-1501890560045164
---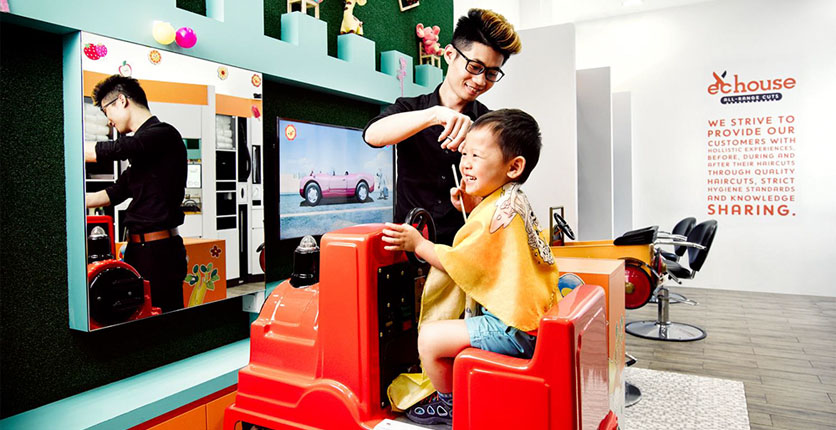 Yet another major player in the business of the "10-minute snip", Express Cut House (more popularly known as EC House) was founded by Japanese entrepreneur Koki Matsuda in 2003 when the Singapore permanent resident decided to bring the concept over from Japan. Like the other larger chains of its kind – but easily identifiable by its tangerine colour-themed salons – EC House goes about neatening your mane in a similar way through ticket machines and hair vacuums. The stylists here are trained by Japanese instructors to maintain high hygiene and quality standards, and to tend to anyone of any age and gender with – as its tagline states – a range of haircuts, even trendy ones!
Price: From $12
EC House All-Range Cuts is at multiple locations.
Visit ec-house.com.sg; www.facebook.com/ECHouseSG
---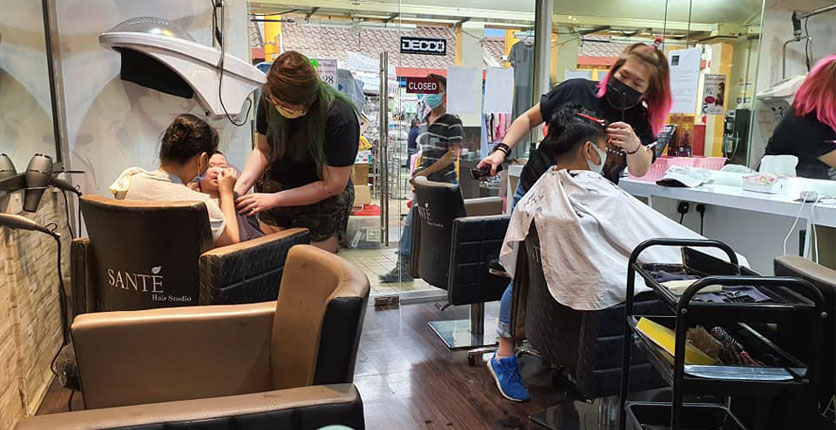 Wanna get your – as Drake raps in "Fancy" – "Nails done, hair done, everything did"? Then the professionals at this salon chain are your go-tos if you wish to save on your grooming and beauty budget. Started in 1982, eZen Hair, Nail & Beauty provides a whole host of services aside from hairdressing, such as manicures, pedicures, scalp treatments and eyebrow trimming. But, do check ahead to confirm which branch is offering the specific beauty or grooming service you want, its price and to reserve a slot. Meanwhile, a standard chop here can cost as cheap as $5 during its promotions, though if you join the salon's membership for $25, it can be had for as low as $4!
Price: From $8
eZEN Hair, Nail & Beauty is at multiple locations.
Visit www.facebook.com/ezengroup
---