Love is in the air or, should we say, in the app. With the pandemic, it might prove harder and harder to meet any possible love interests. We feel you! But don't lose hope, we might just have the perfect solution. In this modern age and time, why not take your search online?
Apps are a great way to meet like-minded people, offering a way to expand your social circle and meet people you'd never otherwise cross paths with. Besides, you'll be spoilt for choice with the countless apps in the market! Move aside Tinder, here are 3 alternative dating apps that offer something that isn't quite so plain vanilla:
1. Loveflutter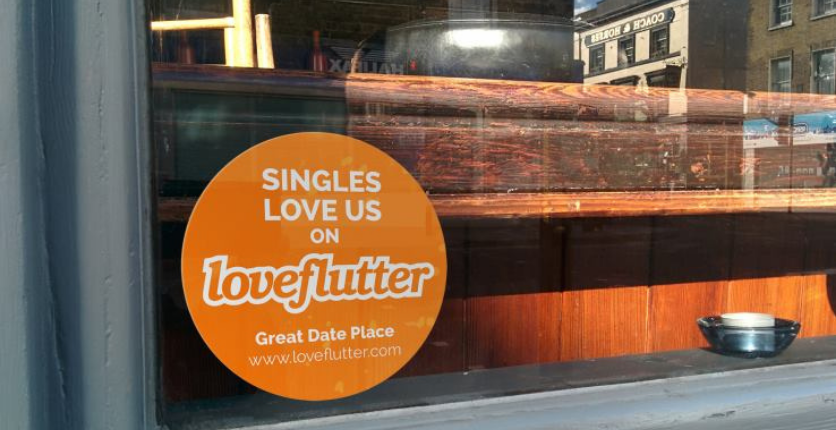 When you find someone who gets you no matter what, that moment of spark feels like magic. We all have our own unique quirks, and there's really nothing better than finding an other half who sings to the exact same tune.
Loveflutter goes all out to help with this, allowing users to match with each other based on their unique interests. Each user has to upload an interesting titbit of information about him or herself, which is juxtaposed against a blurry profile picture. The picture will only be revealed when another interested user taps on your profile. How cool is that!
Once you've matched, there is no lack of interesting things to do in Singapore for a fun date. Make your own cheeseboard at Tombalek, go on a graffiti spraying spree at Heaven Spot, make matching leather wallets at Crafune, kayak through the mangroves at Pulau Ubin, battle it out with axe-throwing at Axe Factor, and more.
Or better yet, hit a hole-in-one at Holey Moley, an eclectic indoor mini golf course and bar.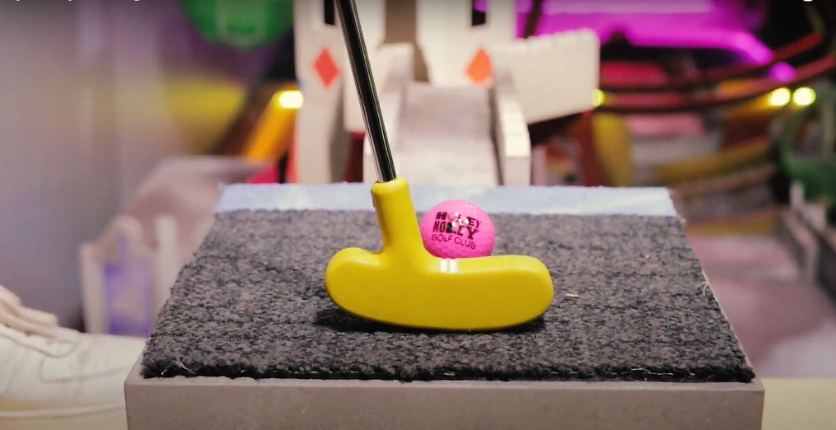 Download Loveflutter here.
SAFRA members can enjoy 9 holes of mini golf at Holey Moley for only $10++ with the promo code "SAFRAGOLF9", 20% off ala-carte food and beverages, and more. More information here.

2. Kakis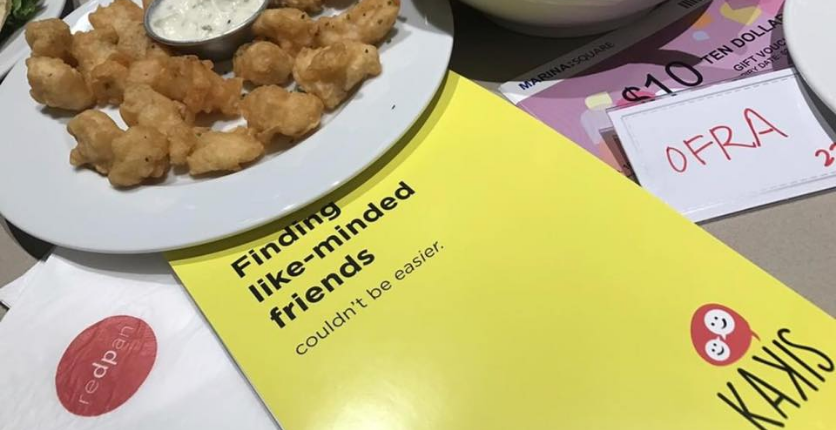 The way to a man's – or anyone's, really! – heart is through his stomach. And that couldn't be more true here in Singapore, where all the citizens march readily to the beat of food. After all, isn't eating our favourite national pastime?
We've got just the thing: Kakis is a dating app that connects food enthusiasts! Perfect for those looking to find meal kakis ("buddies"), where you can use the industry and interest filters to search for people, and invite them for a meal.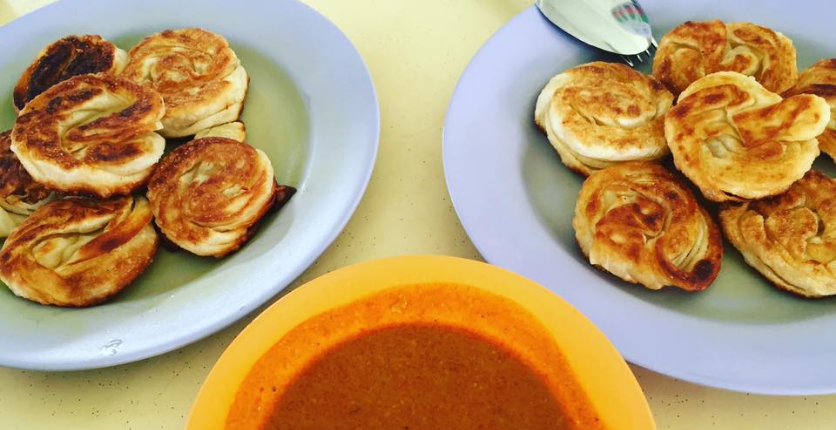 If you're looking to initiate a romantic meal from the get-go, check out restaurants like 1-ATICO, Buona Terra, Publico, Alkaff Mansion, and Caffe Fernet. Take things up a notch at Dragon Chamber, where you can spice up the date by entering the restaurant through an inconspicuous fridge door.
Alternatively, go on an immersive multi-room theatrical adventure with Andsoforth – they have an ongoing experience now called 'Absurdities', where they celebrate everything quirky or absurd – or even dine in the dark at Nox.
Download Kakis here.
BONUS: Not sure where to go? If you're a SAFRA member, try Mexican with up to 15% off the total bill at Chimichanga, or go Korean with 10% off the total bill at Huluruk Myeon House.
3. Broc & Bells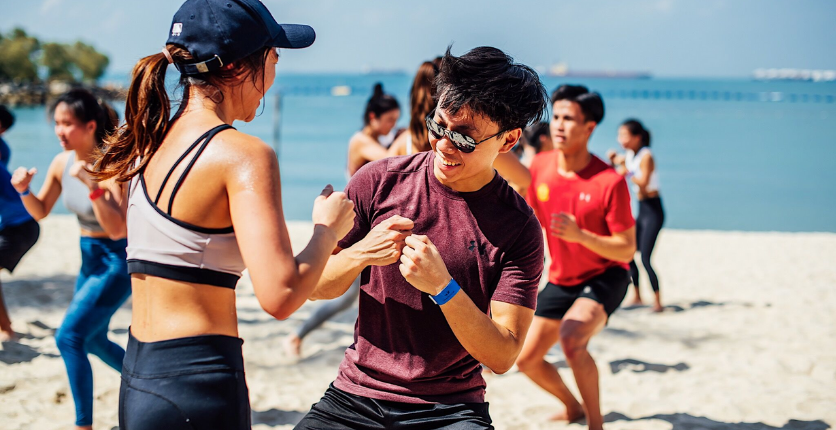 Are you an exercise junkie? Find someone who can keep up with your lifestyle with Broc & Bells, a fitness-themed dating app. Work up a sweat by matching with a workout buddy based on where you are, fitness level, preferences, and more.
Take on a trial class together, such as bouncing with a trampoline class at BBounce, a pumping spin class at Absolute You, soar through the air with an aerial yoga class at Platinum Yoga, vent your frustrations at Evolve MMA, and more. Even better, take on an entire week of trial classes with Anytime Fitness or Fitness First.
If you prefer to connect over a meal, you can use the 'Discover Near You' function to pick from a curated list of healthy restaurants.
Download Broc & Bells here.
Raring to get started? Love is out there; you just have to take the first step – or press the first button – to find it!