Boufe Boutique Cafe (Above)
308 Tanglin Road, #01-01 Phoenix Park
www.boufesg.com
If the name sounds interesting, it's because it's a combination of the words "boutique" and "cafe", which is what this place is. Set in a beautiful colonial-style venue off Tanglin Road, it's worth a visit for a meal or just to have a coffee and some cake. There are so many items on the menu here that are Instagram-worthy, they even place an Instagram icon next to each of these for special emphasis. These include its Brioche French Toast and desserts such as the chocolate mousse-based The Rock, or the Japanese-inspired Daisy Cake. Undoubtedly the most beautiful is the Mini Unicorn Cake, made with coconut mousse, mango cremeux, vanilla sponge, white milk glaze, and white chocolate horn and ears.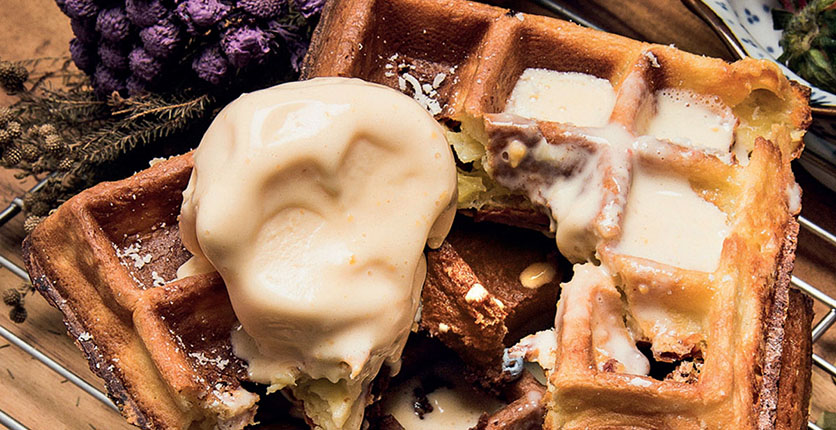 Tom's Palette
Since 2005, its has been making ice cream from scratch. The goal is to create premiumgrade flavours out of everyday ingredients. This explains flavours such as tangy basil, gula melaka, rose and lychee, tofu and dates, saffron and vanilla, soursop and Horlicks. Look out for a new flavour each month, or special festive ones. Don't just stick to ice cream, though. Tom's Palette also serves delicious French waffles, which are light and crispy on the outside and creamy on the inside. Try the French waffle with salted egg yolk ice cream churned from real salted egg yolk. Available for the occasional special order is the highly original nasi lemak ice cream. It replicates the local dish with ingredients such as lemongrass, pandan leaf, ikan bilis powder and chilli flakes.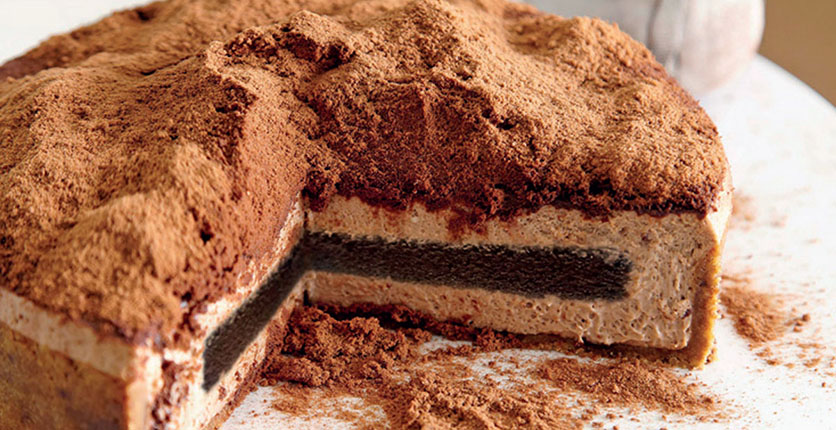 Cat & The Fiddle
This is Singapore's first online specialist cheesecake shop, launched four years ago by award-winning pastry chef Daniel Tay. Specialising in Asian-inspired cheesecakes, the tropical ingredients used include durian and lychee. One of the most interesting choices here is the visually arresting Milo Dinosaur. Our favourite local drink gets the cheesecake treatment, infused with loads of chocolatey malt goodness. The result is a creamy cheesecake infused with Milo. Although it's already topped with Milo powder (just like the drink), it comes delivered with a sachet of Milo powder for those who enjoy it with that extra oomph. Build your own Milo castle or play a game of tic-tac-toe before you snap and post it.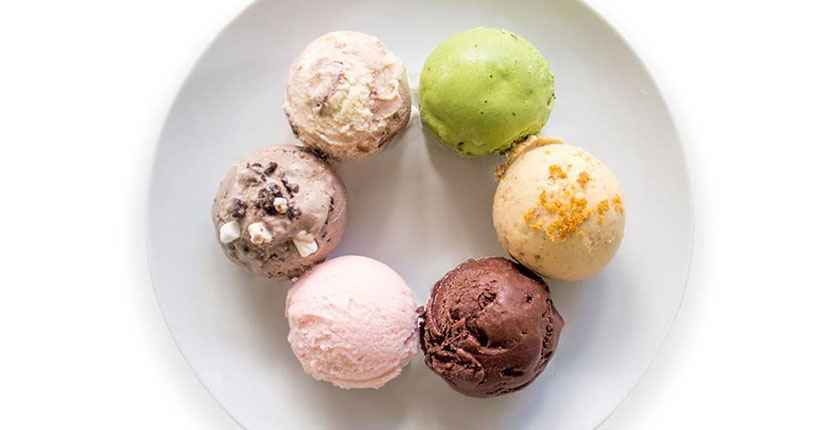 Merely Ice Cream
The focus here is on quality, not quantity. So while there may not be a plethora of flavours to choose from, it's more than likely you'll enjoy what you pick. If you can't really decide, go to its website and click on a button for your "lucky flavour today". (Mine was earl grey.) Among its offerings, you can find a nice taste of Singapore in flavours such as coconut, pandan crumble, gula pandan and Horlicks, which comes with a Hello Panda biscuit. There are also unique twists on the popular Yakult yogurt drink, in flavours such as grape yogurt, apple yogurt and original Yakult yogurt.