A special bond is made when a child takes on a challenge with their parents by their side.
Even more so when it's on a stage.
Performing, rehearsing and even composing original songs—it was a thrilling journey of laughter, fun and overcoming challenges together for kids and parents in the Families For Life Category of SAFRA Lil' Stars 2021.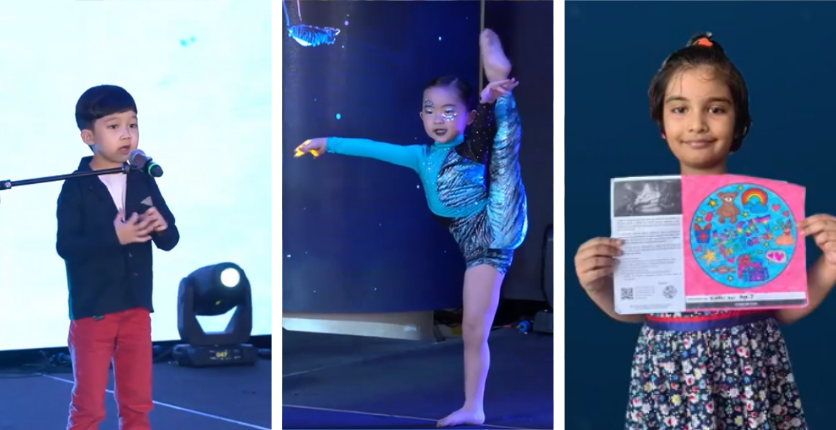 Organised by SAFRA Toa Payoh, it's a competition for children to showcase their skills and talents in singing, dance and visual arts.
We asked some parent-child teams about their unforgettable moments!
Reach The Stars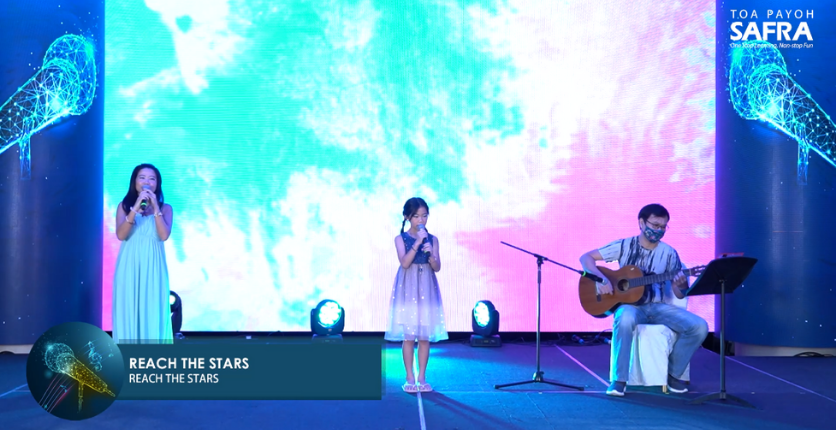 1. What inspired you to start singing and performing as a family?
Mummy Selene: It all started when Shantelle came to me with a piece of music that she wrote herself. Both my hubby Daniel and I were surprised, as we don't know how to write songs. After discovering Shantelle's talent, we decided to give her more exposure by joining SAFRA Lil' Stars.
2. Shantelle wrote the song all by herself? We're impressed!
Mummy Selene: She wrote her first song when she was 7 years old, and "Reach The Stars" is her second, composed at age 8. Writing the lyrics was relatively smooth for her. Children are more imaginative at this age and can write creatively.
While she composed most of the tune by herself, she did face a challenge trying to make the song more structured in terms of having verses, a chorus and bridge. So we helped with suggestions to fine-tune it.
3. How does it feel to be the champions of Lil' Stars 2021
Mummy Selene: Totally surreal. It's the first time we performed as a family and we're deeply honoured and elated to emerge champions. All the other contestants did very well too, and we're very grateful to the judges for recognising our effort, as well as for their valuable comments.
4. What advice can you give other kids or families who are shy to sing or perform?
Mummy Selene: If you have the passion, go for it. Everything starts with taking the first step out, and with more practice, you'll eventually curb that psychological barrier to performing on stage. SAFRA Lil' Stars provides the perfect platform for kids and families to step out and gain experience in performing.
Yet Family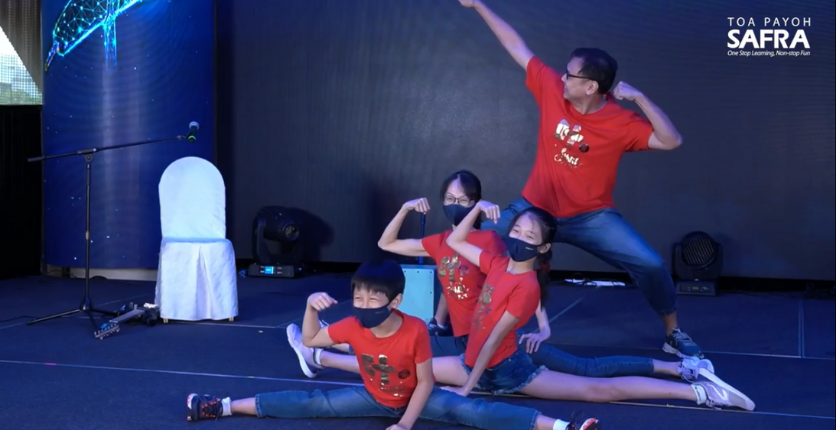 1. A song about the pandemic, that's apt for these times.
Mirabelle: The first thing that came to my mind was to do a song to encourage Singapore during this pandemic to be strong and overcome all odds.
Papa Yet: I'm hoping this catchy tune and dance steps will go viral and give strength to others in these times!
Mirabelle: My dad is the creative song and music director, and we've been nurtured and exposed to music and the piano since young.
Mummy Michelle: Yes, like what Mirabelle said, Dad is always the 'music man' and very creative and inspiring in his song composition. He also wrote a song called " Burn Bright" to encourage fellow social workers who might be facing burnout.
2. It's not your first time at this competition, is it? What made you decide to compete again?
Mirabelle: My mum has always encouraged us to experience different competitions and experiences. And we get to bond as a family.
Mummy Michelle: We first entered Lil' Stars 2016 when the teachers and principal at Sparkanauts at SAFRA Toa Payoh strongly encouraged us to join for fun. That was the very first family competition and the kids enjoyed themselves so much.
Through the years, we had great fun planning, rehearsing and performing as a family. Lil' Stars has become a very special family event. We also took part in 2017 and 2018, while in 2019, Mirabelle and her friends joined as a dance group. This year's virtual competition was again another unique bonding time!
3. What advice can you give for someone who might consider competing next year?
Manfred: No need to be too nervous, just enjoy.
Mirabelle: Don't think about winning, have fun with your family!
Papa Yet: Creativity is in the air and the sky is the limit!
Mummy Michelle: Relax, have a great family time and just do it.
Lim Milo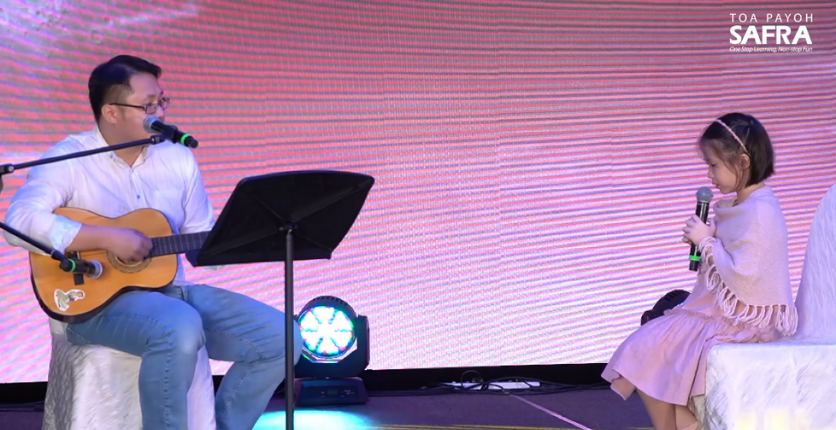 1. What inspired you to sing and perform together?
Daddy Alvin: I wanted to give my daughter the experience and exposure of taking part in a competition. We also saw it as a great opportunity to spread some cheer and hope through our singing.
It was also a good time to teach her some singing techniques and what performing in front of others is like.
2. What was the biggest challenge you and Neriah faced?
Daddy Alvin: Neriah had a terrible case of stage fright, which surprised us. She had been very excited and happy just minutes before our turn. But the moment she stood up on stage, she just couldn't sing and literally froze with fear.
Thankfully, the organizers allowed us to take a break first before coming back up on stage.
All I wanted my daughter to know was that winning is not the main thing, but that challenging her fears is.
All she needed to know is that Daddy is with her and will go through it with her. And all she needs to do, is what she has rehearsed and her best, because Daddy is already proud of her regardless of the results!
3. Tell us what you loved about performing in Lil' Stars.
Daddy Alvin: It was fun and enriching for us. My daughter and I had special bonding times when we prepared, rehearsed and shot the videos for the competition and for the finals.
Lots of laughter and sweet memories created!
---
Watch the families and the other young talents as they sang, danced and created visual arts at SAFRA Lil' Stars 2021. Catch the virtual event here!
And you don't have to wait till next year. Why not make memories of your own with your kids right now? We've shortlisted some activities your children will love:
Kids Baking Workshop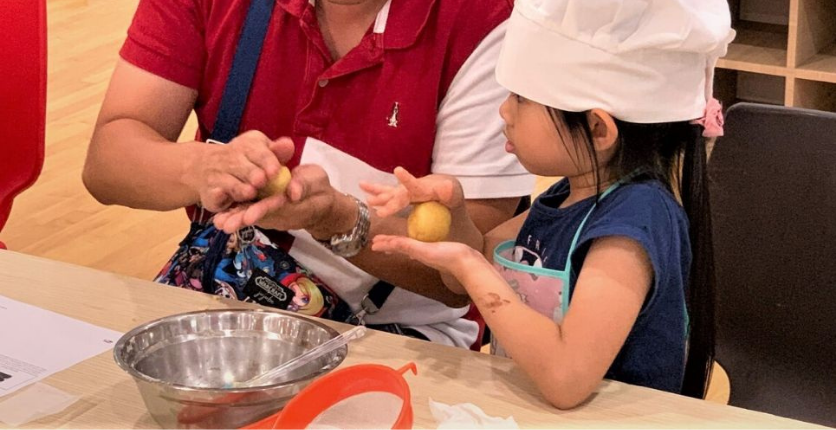 Everything's made with love when you're bonding over baking with your young one at SAFRA Toa Payoh: www.safra.sg/whats-on/kidsbaking
Enchanted Kingdom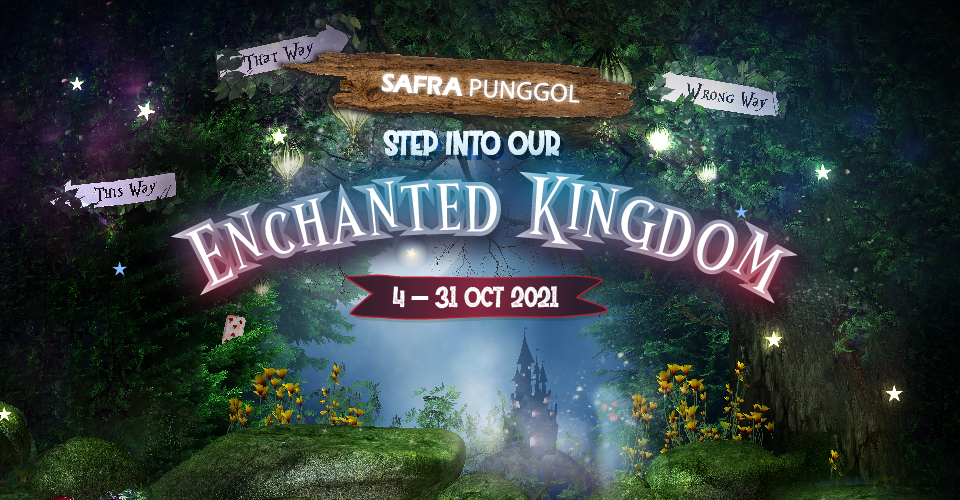 Halloween doesn't always need to be scary. Pop by SAFRA Punggol for a fantastical time full of activities: www.safra.sg/whats-on/pgenchantedkingdom
Scientastic October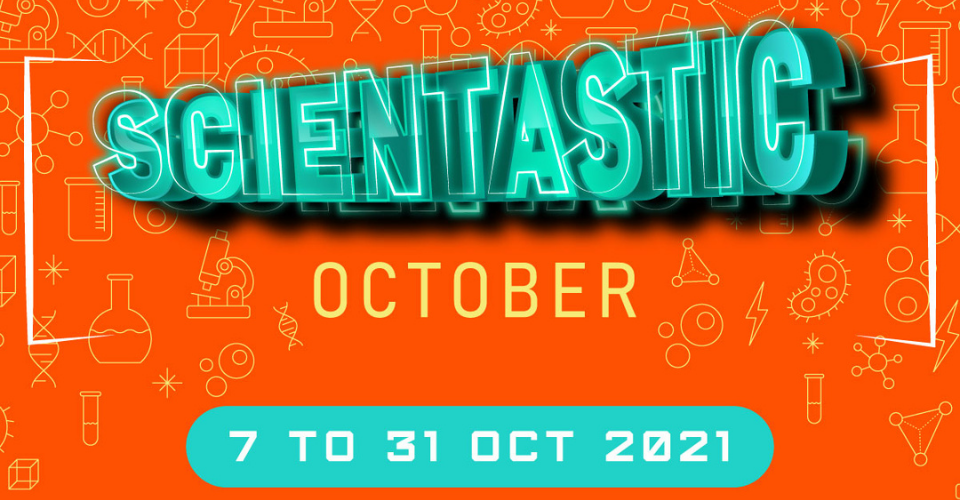 Learn and have fun as a family with science at SAFRA Jurong: www.safra.sg/whats-on/scientastic-october