Holidays can end up becoming pretty hectic and stressful, especially if you're taking your whole family with you, over a long weekend or a week-long break from school. For such vacations planned within a smaller window of opportunity, time is clearly more precious.
Naturally, you would hope to take flights from Singapore of no more than five hours to and from your preferred destination. Any longer than that could chip away at that relaxed mood you've been trying to cultivate. And long flights can certainly make the kids, and spouse, cranky. Whatever the reason, here are some handy, nearer-than-you thought destinations to consider: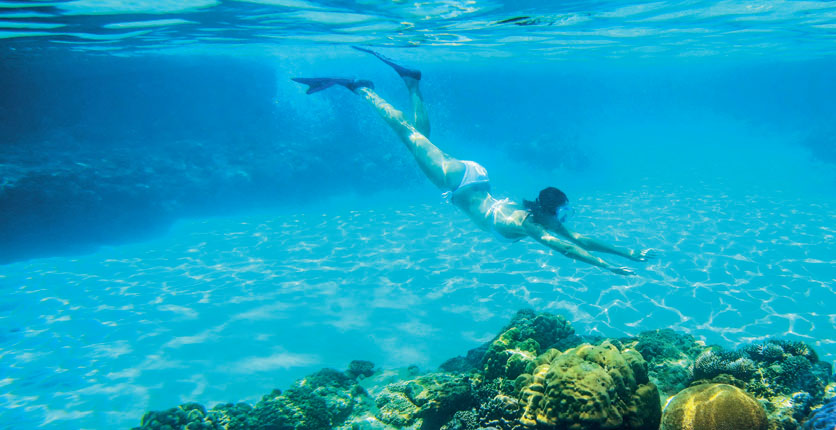 Maldives
www.visitmaldives.com
Flight Time To Male: 4 hours 30 minutes on average
Many destinations have been called "paradise", but the Maldives deserve the description. This island nation that barely sits above the Indian Ocean, just southwest of India and Sri Lanka, is made up of nearly 1,200 islands atop 26 coral-lined natural atolls. Pristine sun-baked beaches and clear warm waters that afford plenty of aquatic adventures are obvious attractions for the tourists that flock to the well-established resorts dotting the islands. And there is no shortage of activities to indulge in at this precarious paradise, the flattest country in the world that is at risk from rising waters, with a highest natural point of only 2.4m.
Since the Maldives is spread out over a thousand islands, transportation and tours tend to be conducted by seaplane and boats, some of which have glass bottoms. Then there are water sports ranging from kid-friendly to extreme, such as free-diving, snorkelling, surfing, parasailing, flyboarding, kneeboarding, tubing, wakeboarding and jet-skiing. For non-divers and even non-swimmers, there are safe alternatives for exploring the waters. Some of the many high-end resorts have underwater spas and underwater restaurants, where you can feel like a Bond villain enjoying a break from scheming to take over the world. But if you still want to venture into the ocean, there are also underwater electric scooters you can ride – helmet and air supply provided – in comfort at a depth of about 5m.
For a taste of more authentic local culture, the capital of Male, where you'll arrive and depart from, is your best bet. Look for native handicrafts and sip tea while getting to know the locals.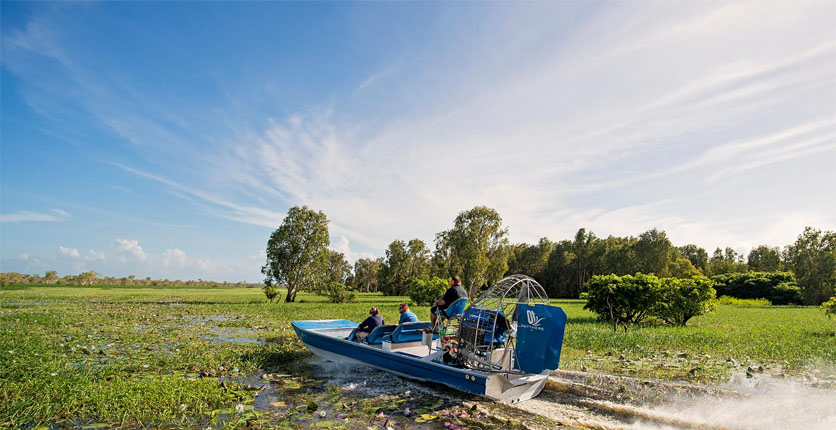 Australia
www.tourismtopend.com.au
Flight Time To Darwin: 4 hours 45 minutes on average
Most of us may have been Down Under before, but have yet to explore the Top End, or what Aussies call the Northern Territory. That's because the major city there, Darwin, has long had a sleepy reputation. However, thanks to a mining industry-led economic boom and a burgeoning tourism industry, it is now considered a big cosmopolitan city with a quaint, small-town feel.
It is also a perfect gateway to Aboriginal culture, much of which can be observed within the sprawling Kakadu National Park, which lies roughly three hours by road to the east. For a more authentic experience, hire an indigenous guide to learn about Aboriginal rock paintings, some as ancient as 25,000 years old! There is also abundant wildlife to appreciate, including birds, kangaroos, wallabies, crocodiles and the distinctive silver barramundi, alongside waterfalls and rock pools.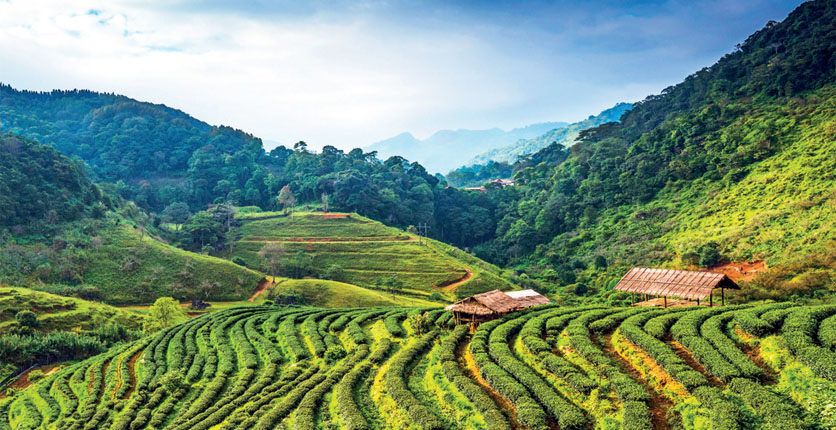 Sri Lanka
www.srilanka.travel
Flight Time To Colombo: 3 hours 45 minutes on average
When you think of Sri Lanka, you invariably conjure up breezy beaches and rolling tea-clad hills. In Colombo, you'll find that there is much to appreciate in the city: wide and leafy boulevards, colonial buildings interspersed with skyscrapers, temples, museums, galleries, cafes, markets – the Pettah bazaar is intense – and modern shopping centres.
Looking for more of a beach holiday? To the north, past the airport, sits the town of Negombo; along the coast, down south, is the suburb of Mount Lavinia. Both are within easy reach of Colombo and offer charming beaches. If you have more time, do consider venturing eastward into the hill country and perhaps even stay for a while at one of the plantation-based resorts.
More Getaways
Other attractive destinations less than a five-hour flight away are Kaohsiung, Taiwan (average flight time 4 hours 15 minutes) and Chongqing, China (4:30). Taiwan's second largest city after Taipei and located in the southwest, Kaohsiung offers another point of entry to explore the island, including the famed Kenting National Park to the south. Visiting Chongqing in southwest China – known for its popular spicy food, such as hot pot – brings you to the banks of the Yangtze River, for museums, UNESCO World Heritage Sites, and warm and welcoming locals. For more about these cities, please read the tablet edition of NSman.