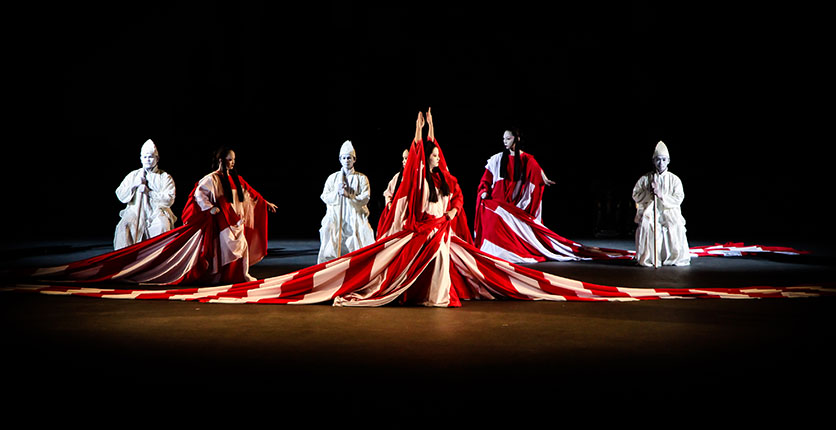 Singapore International Festival Of Arts 2019
16 May – 2 Jun
The Arts House & various locations, www.sifa.sg
The 42th edition of SIFA makes its return this year to Singapore's arts and cultural calendar. Commissioned by the National Arts Council, SIFA 2019 showcases an exciting line-up of art across theatre, music, dance, film and the visual arts. Some of the artists who will be performing include Japanese musician Ryuichi Sakamoto, stage director Simon McBurney, guitarist Bill Frisell, and Singaporean artists Goh Boon Teck and Huzir Sulaiman.

Singapore Cocktail Festival
The fifth edition of the festival returns with a larger-than-ever programme line-up this year, bringing together top international bartenders, and throwing the spotlight on Singapore's vibrant cocktail scene. The week-long event will kick off with the Asia's 50 Best Bars awards ceremony on 9 May, followed by an exciting line-up of visits at various cocktail bars. "Our aim is to make Singapore not just an epicentre for cocktail lovers from around the world, but also a leading location where the bar community can seek inspiration and exchange knowledge," says Ivy Woo, cofounder of the Singapore Cocktail Festival. Tickets are priced at $35 for a one-day pass, inclusive of one welcome drink.

DBS Marina Regatta
1 – 2 Jun
Marina Bay
Look out for the spectacle of Regatta 2019, which is one of the top highlights of the international dragon boating calendar held in June. Organised in partnership with the Singapore Dragon Boat Association, the event, dubbed Singapore's biggest water sports festival, will be held at The Promontory @ Marina Bay. This year, the 8th edition of the competition will welcome 3,000 athletes and over 100 teams from across the world. This event will be open to everyone ranging from adrenalin junkies and urban athletes to families looking for some fun by the Bay.