After a good workout, it's always important to refuel your "tank" with sufficient fluids, some carbohydrates, and ample protein. This can help the body and its muscles recover in time for the next workout. And where, you ask? Depending on your workout, from futsal to an indoor sport to an outdoor run, you can count on these three joints that are a just stone's throw away for a recharge.
1. Cafe Football Singapore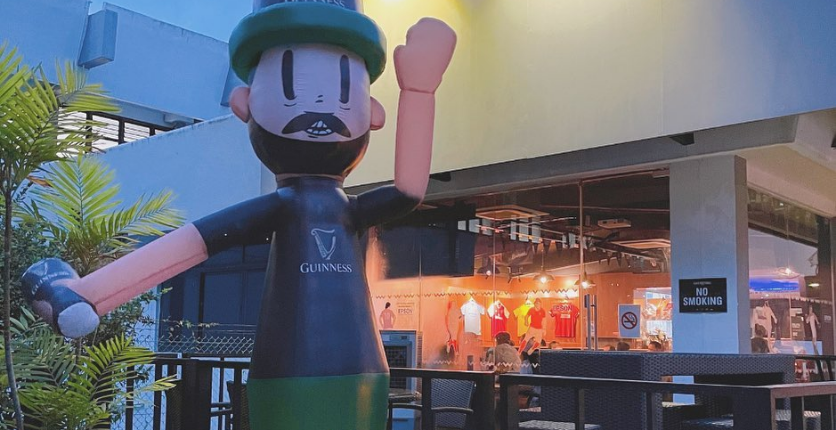 For the football fanatics, after a Man of the Match performance with your pals at The Arena, you don't have to look too far to find some food. Located within the same premises, there's Cafe Football Singapore. Co-owned by former football icons Ryan Giggs and Gary Neville, this football-themed restaurant offers a range of scrumptious delights — from chargrilled lamb rack to braised lamb shank — that can equal your sensational performance on the pitch at the dinner table.
SAFRA members get to enjoy 10% off their total bill at Café Football Singapore. More information here.
2. SAFRA Toa Payoh – AXSolute Bistro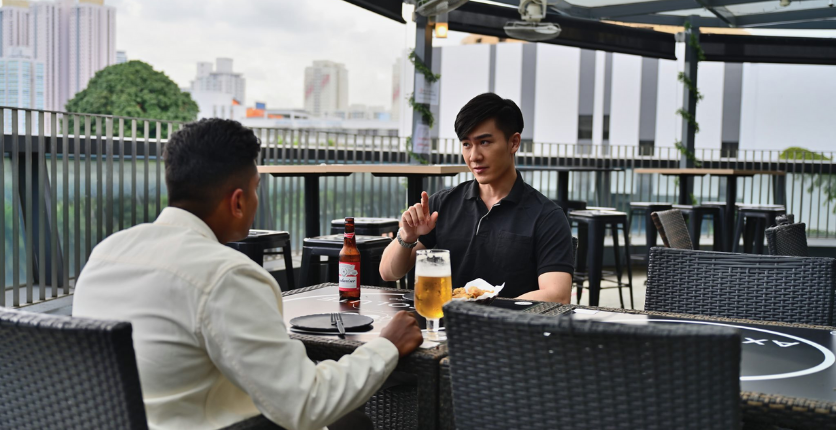 Granted, football isn't for everyone. Should you prefer an indoor sport that is less sweaty and intense like bowling, you can do so at SAFRA Toa Payoh's Superbowl. In the same building, you can head to AXSolute Bistro after executing a series of strikes and spares.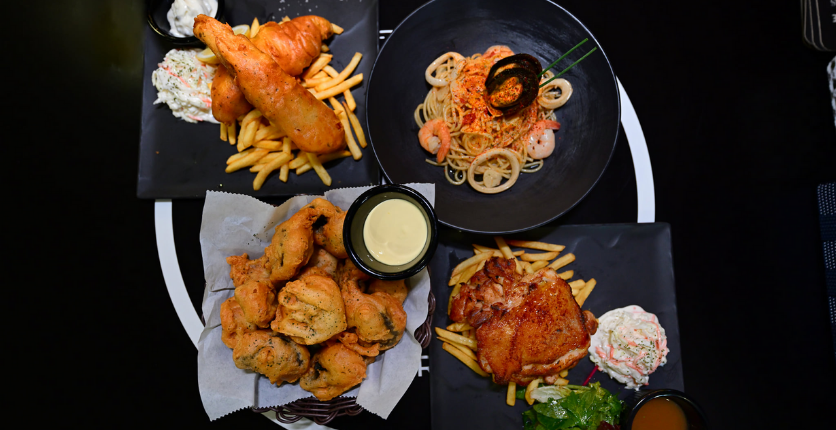 The Italian-Western fusion restaurant serves pan-seared ribeye steak, grilled marinated chicken chop and pan-seared salmon fillet, to name a couple, with a slew of beers and other alcoholic drinks. Whether it's with friends or family, the environment (and food) is a perfect way to wind down, relax, and stay connected together after a day out at the alley.
SAFRA members get to claim 25% off their total bill at AXSolute Bistro.
3. The Forage Cafe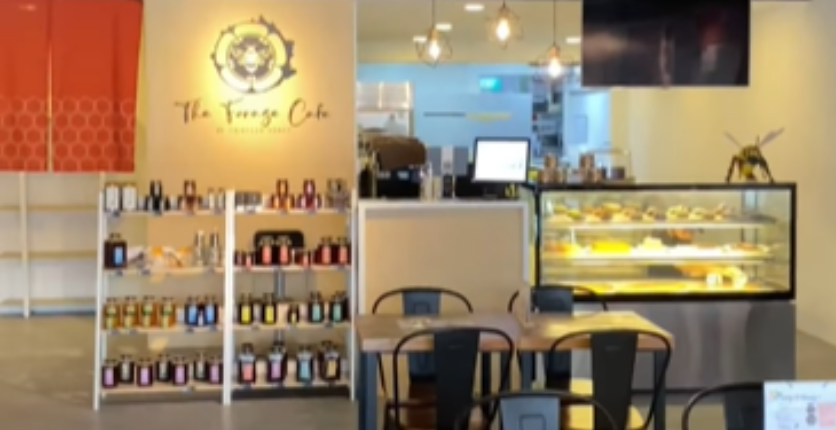 For those recovering from their fitness routines and still conscious about their diet, they can look to The Forage Cafe. This establishment around the East specialises in whipping up honey-infused dishes, which is a good source of antioxidants and prebiotics that can help improve the health of your vital organs, as well as digestion.
Some of its best foods include the Chili Cheese Chicken Grilled Waffle Sandwich, the Jalapeño Beef Ragu, and the Smoked Salmon & Eggs. Waffles and proteins do go well together!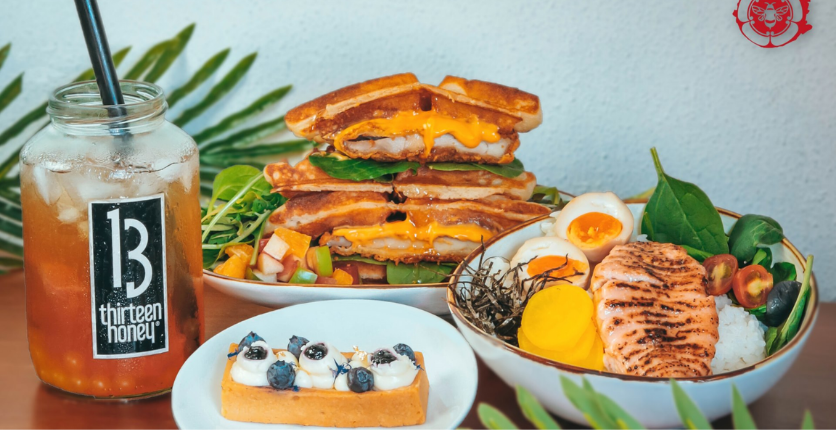 SAFRA members get to enjoy 10% off pastry with any mains or Grilled Waffle Sandwich order at The Forage Cafe. More information here.
4. Canteen by Trapeze Rec. Club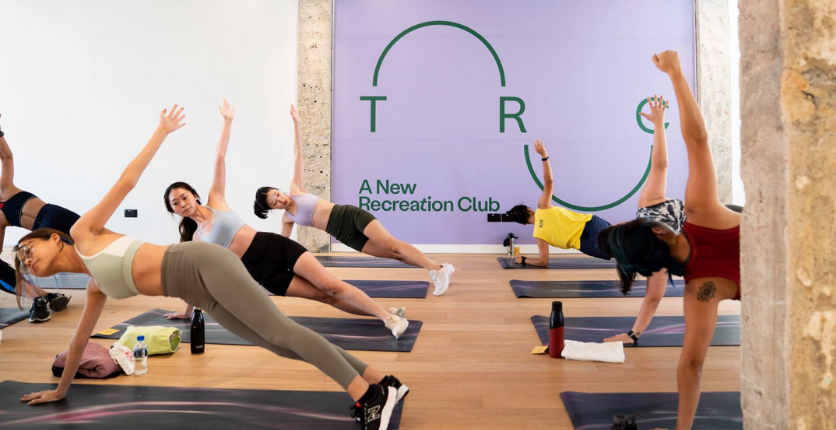 Here's another one-stop shop to workout, recover, AND feast. You'll find Canteen by Trapeze Rec. Club in a four-storey building at Tanjong Pagar.
Fitness enthusiasts can improve their core muscles in its yoga studio, or pump some iron at its expansive gym. After that, as part of recovery, soak in a cold plunge pool and have a reflexology massage. If that's not enough, there are certified health practitioners there to help you out.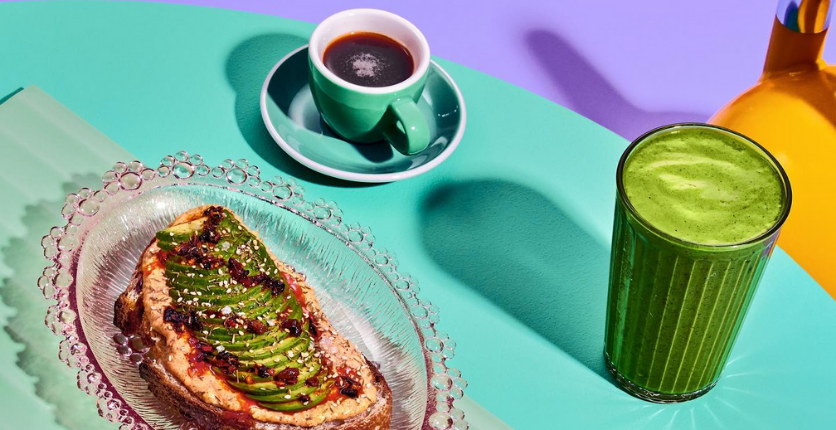 Once your workout routines are settled, look to the café for light food and drinks as post-activity cleansing. Think toasts with avocados, proteins and kaya, peanut butter and jelly, as well as yogurt bowls — like the Honey Mango Lassi, a Greek yogurt bowl with mango, bee pollen, granola — made with organic ingredients, and the best-selling Spicy Dan Dan, a yogurt bowl with sous vide egg, chilli oil, sesame, and peanut butter.
Find out more about Trapeze Rec. Club here.