Whether you are a casual reader or a bibliophile, you should know nothing beats the experience of visiting a physical bookstore, perusing the shelves and flipping through pages. Yes, there are libraries and many online platforms for you to pick your read-of-the-week, but nothing beats the joy of spending a lazy afternoon just wandering around a shop, and discovering a literary gem or two to purchase, own and keep for life. Here are 10 bookstores that you (and your kith and kin) can visit IRL, and not through URLs.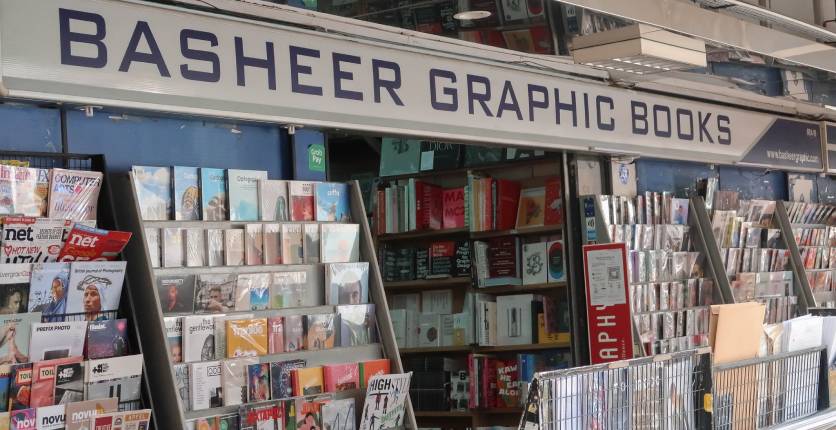 Basheer Graphic Books
An open secret among denizens in the creative industries and the arts, the storefront of this family-run business in Bras Basah may be humble looks-wise, but the selection of magazines, art and design tomes found inside are to-die-for. The staff are equally humble, and friendly enough to introduce you to or bring in some of the lesser known titles, if you ask nice enough. It also houses a great "archive" of hard-to-find magazine titles – just take the time to look around for the discounted ones.
Where to go: Block 231, Bain Street, Bras Basah Complex, #04-19, 18023, www.basheergraphic.com; www.facebook.com/BasheerGraphic; www.instagram.com/basheergraphic
---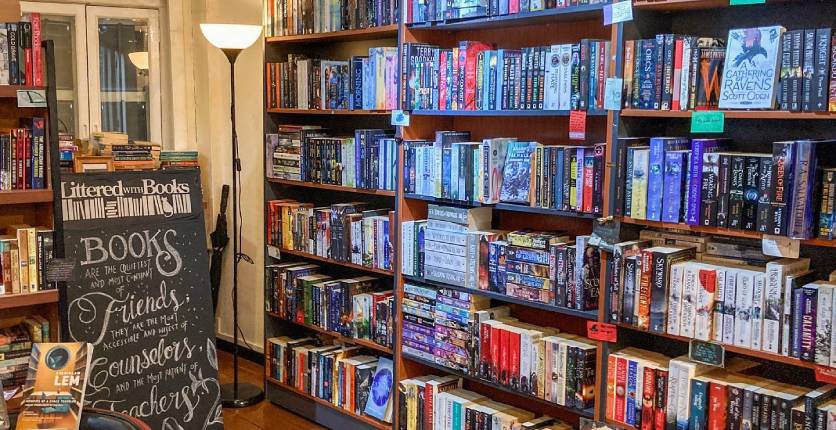 Littered with Books
Imagine walking into a quaint little boutique, the walls adorned with cartographic illustrations, posters and what have you, with large arched windows that illume a treasure trove of the written word; Welcome to the world of Littered with Books. Located within bustling CBD in a shophouse, this independent book boutique will kindle the hearts of bookish romanticists everywhere, if not with its décor and ambience, than through its well-curated collection of titles.
Where to go: 20 Duxton Road, 089486, www.facebook.com/lwbsg; www.instagram.com/litteredwithbooks
---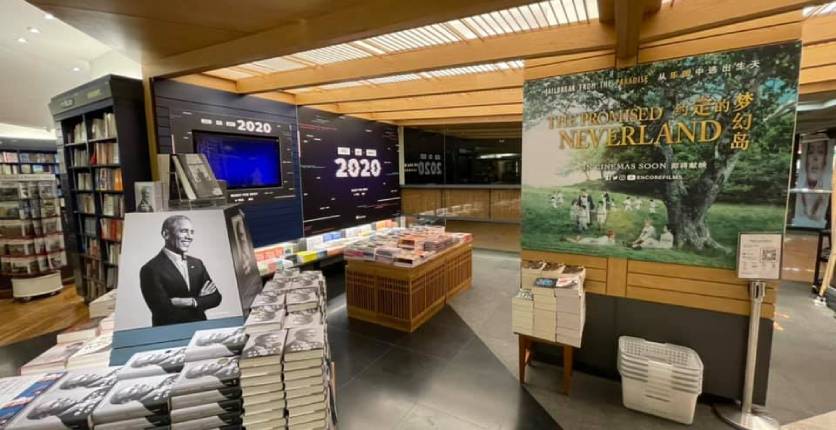 Books Kinokuniya
What else is there to know of this Japanese chain that isn't? It owns the largest bookstore in SG in Ngee Ann City; carries the largest selection of Japanese titles (especially magazines and manga); and offers a Kinokuniya Privilege Card membership that gives members 10% off retail prices among other perks.
Where to go: Various outlets, kinokuniya.com.sg; www.facebook.com/KinoSIMS; www.facebook.com/KinokuniyaSingaporeWeb; www.instagram.com/kinokuniya_singapore
---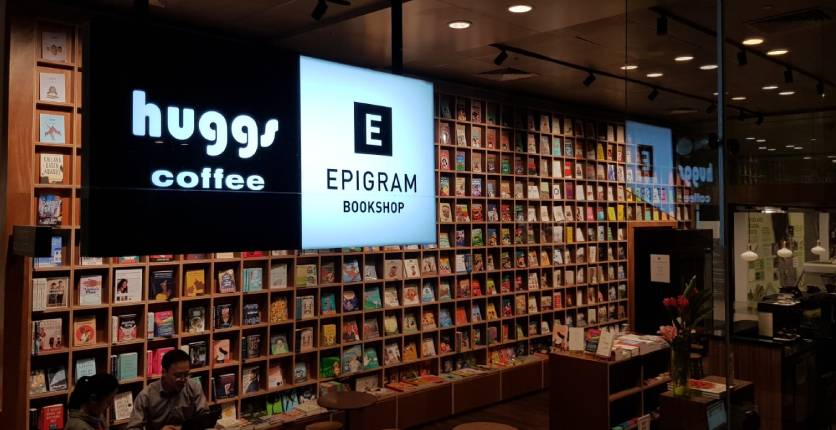 Huggs-Epigram Coffee Bookshop
Say you want to breathe in that fresh papery book smell over an aromatic cuppa – here's where you can do just that. This collaborative concept by local publisher Epigram Books and artisan coffee chain Huggs Coffee serves up affordable cafe food and bevs, along with over 600 Singapore titles that range from cookbooks and memoirs, to self-help and graphic novels.
Where to go: 45 Maxwell Road, The URA Centre, #01-01, 069118, epigrambookshop.sg; www.facebook.com/huggsepigramcoffeebookshop; www.instagram.com/huggsepigram/
---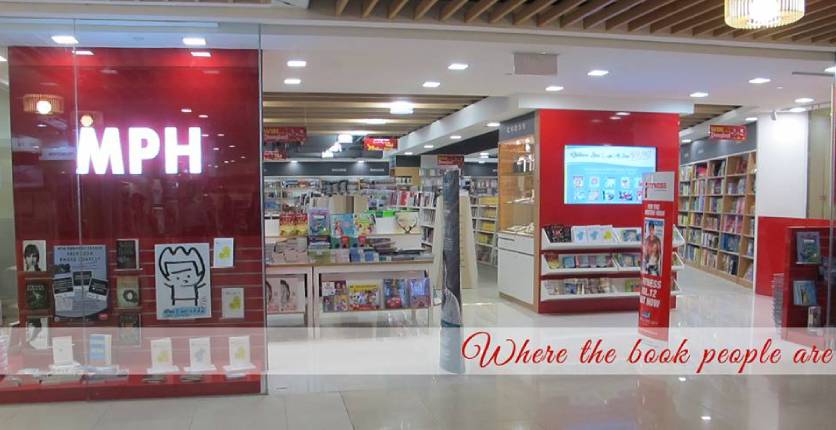 MPH Bookstores Singapore
Those who are old enough to know, will know of Malaysia Publishing House (yep, it's an acronym, which also once stood for Malaya Publishing House, and further back in 1906, Methodist Publishing House). And, in its various permutations as a printing, publishing and retail company, has been around for 130 years! Okay, history lesson over: It is now operating as "Malaysia's No.1 Online Bookstore" (its current tagline), with physical outlets in Malaysia. And while MPH may have shuttered all of the ones in SG, it has started making a comeback, opening its first books & lifestyle concept outpost at SingPost Centre late last year, offering a choice mix of stationery, gifts, and of course, books.
Where to go: 10 Eunos Road 8, SingPost Centre, #01-120/121/122, 408600; www.mphonline.com; www.facebook.com/MPHBookstoresSingapore; www.instagram.com/mphsg
---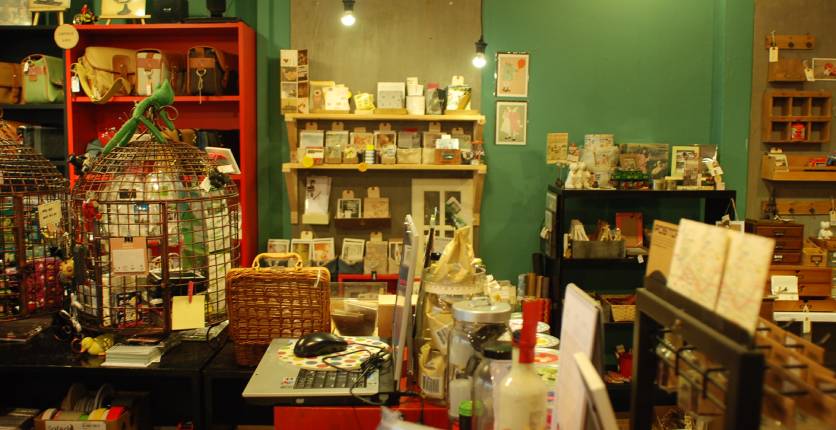 Cat Socrates
No, this is neither a pet store nor one selling stuff pertaining to our furry friends, philosophy, or feline philosophy (if there is such a thing). Though both its outlets do carry an assortment of softbacks, paperbacks and the like, Cat Socrates is known more for retailing lots of cute stationery, homeware, novelty knick-knacks and even fashion items. And yes, there are lots of kitty-related merchandise and an actual floof ball within the outlets to make ailurophiles (fancy term for "cat lovers") go wild.
Where to go: 78 Yong Siak Street, #01-14, 163078, and 448 Joo Chiat Road, 427661, catsocrates.wixsite.com; www.facebook.com/catsocrates; www.instagram.com/cat_socrates
---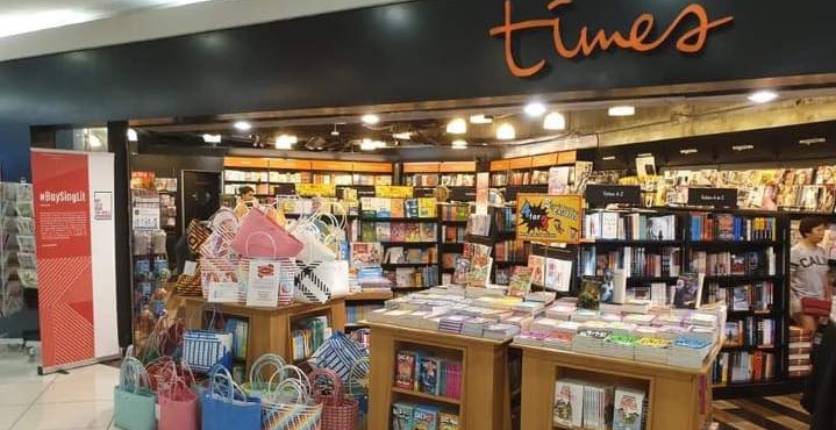 Times bookstores
This retail brand of Times Publishing Group (its owned by Fraser and Neave Limited, the F&N that's known for producing soft drinks) commands a strong presence with 6 stores across the island, including a Times Junior at Jewel Changi Airport that caters to children. If you are looking for what's hot with the masses, head to any of its family-friendly branches – they all stock a dependable inventory of bestsellers, classics and popular novelties for the kids.
Where to go: Multiple outlets, www.timesbookstores.com.sg; www.facebook.com/Timesbookstoressg; www.instagram.com/timesbookstoressg
---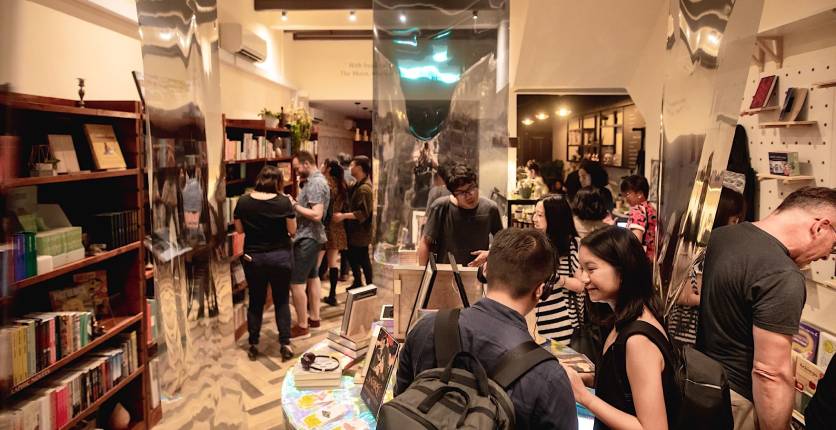 The Moon
Pegging itself as an "independent feminist bookstore, event space and cafe with vegan and gluten-free options", this is an enterprise for those who either know what they want (interesting socio-, eco- and literary-focused reads), willing to open their minds, or wish to get acquainted with fellow woke and literary folk. Aside from its top-notch curation of cause-driven texts, this indie bookstore has also held poetry nights and music performances on its third floor venue space. Oh, there's also an intimately-sized cafe if you want some avocado toasts and peppermint blue pea tea to go along with your nourishment for the soul.
Where to go: 37 Mosque Street, 059515, www.themoon.com.sg; www.facebook.com/themoonsg; www.instagram.com/themoonsg
---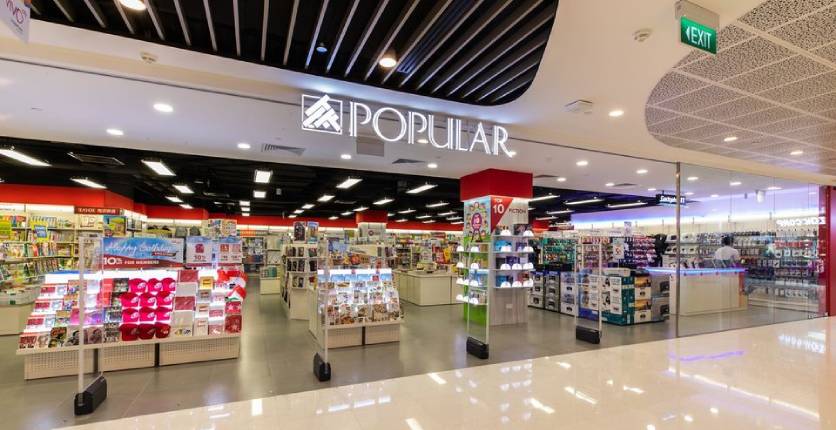 Popular Bookstore Singapore
Beloved by heartlanders, this, aherm, popular Singapore-based emporium is the go-to for your stationery, assessment books and everything schooling-related. It is nothing if not constantly evolving: Throughout stages of its 80-plus-year history, Popular Holdings has done everything from organising book fests and setting up specialised store corners for retailing compact discs and vinyls, to venturing into e-Learning and publishing. It is the largest bookstore chain in SG; of its 70-plus shops, 43 alone are even operating within schools! Its public-facing retail shops now sell a smorgasbord of tech gadgets, gift items and a surprisingly extensive range of titbits, alongside its well-stocked shelves of office paraphernalia and mass market publications.
Where to go: Multiple outlets, www.popular.com.sg; www.facebook.com/PopularBookstoreSingapore; www.instagram.com/popular_sg
---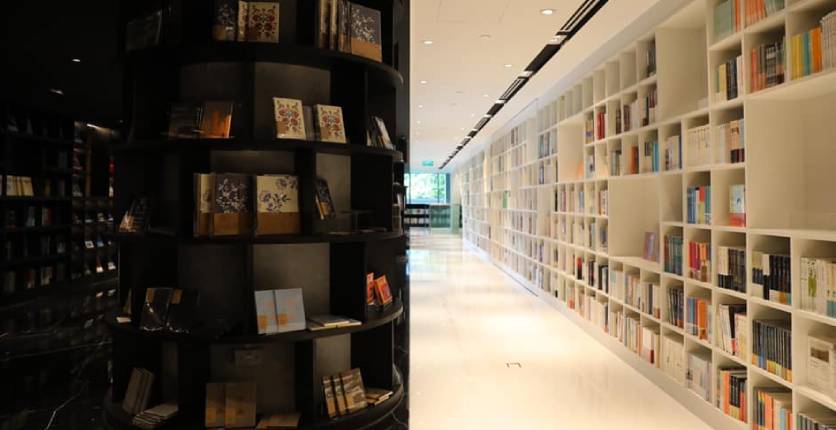 The ZALL Bookstore
If you love reading Chinese books and publications, rejoice! ZALL Bookstore, a Chinese bookstore which will carry over 30, 000 books on Chinese literature, humanities, history and philosophy has opened on 8 February. Other than the main shop space, the bookstore also consists of a café, art gallery and large event spaces for running events such as book reading and launches. Also, good news for those of you who are late night owls: ZALL Bookstore is intending to run as a 24hr store, just like its Hubei, China stores, so you will finally have a place to get your reading fix in the middle of the night!
Where to go: 501 Orchard Road, Wheelock Place Singapore, Singapore 238880.
www.facebook.com/zallbookstore/
---
Featured image: Books Kinokuniya Facebook