WFH or just staying in more often, but FOMO-ing on all the fun you could have with your motley crew? Go online or on Zoom.
Not to trawl the Internet aimlessly or have a meeting, but to play games with either your mates from school, work or social life. And, not just any digital games, but professional virtual escape rooms and zero-cost Zoom-based ones that call for team play and group participation.
Start sharing your personal selves and experiences, engaging in team building, or bonding with loved ones with any of the 6 listed here to ROFL the pandemic blues away in the comfort of your home.
1. Scavenger Hunt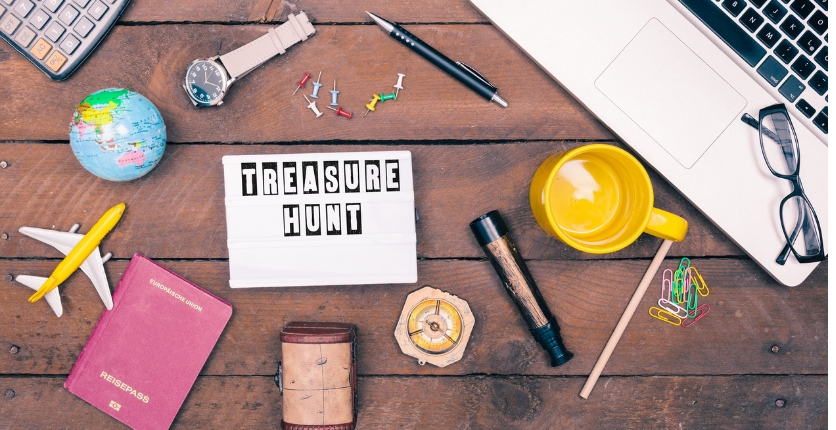 This one's so easy to play, everyone of all ages can join in on Zoom. Simply have a player list out items and then have the rest in the group scatter and find the described item in their own home. Whoever finds the item first, wins. Add more depth to the fun by having the winner of each round share a story about the object they picked – it can get people to know more about each other.
Tip: Be creative about the kind of object to find so as to make the hunt more challenging and fun. Here are a few items and questions to help start you off:
– Favourite snack (why they like it and where they got it from)
– Most ugly T-shirt they own (why did they buy it and when). You can also make them wear it in order to win!
– Favourite or latest book they read (have them talk about the book)
– The one thing that you cannot live without (and why)
–  One or even a few items that they want to donate to a charity (why they want to give them up and to which charity). Then have everyone promise to actually donate them – fun for a good cause!
2. Virtual Trapped: Murder Mystery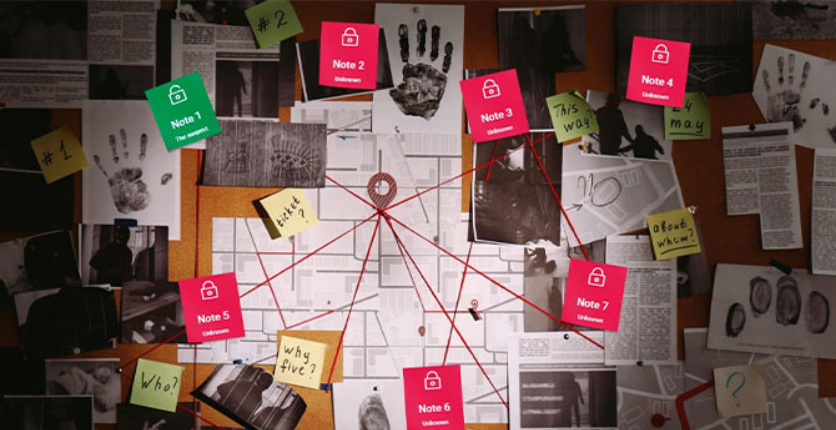 Miss all the action of escape rooms while in the company of your pals? Here's a virtual escape room to rev up your squad's fun-time again.
Murder Mystery is an online escape room that you can play via laptop and desktop, designed with cutting-edge virtual escape room technology and with a live facilitator helping to move things along. Suitable for 4-6 players, this 90-min game (from $22.90 per pax and up) lets you and your friends act as sleuths to solve the killing of the mayor of Blüdhaven. No spoilers ahead; just put on your thinking cap and get clicking to Virtual Trapped.
Virtual Trapped, 2 Orchard Link, *SCAPE, #02-20/21/22, 237978, https://virtualtrapped.com
BONUS: SAFRA members get to enjoy 20% off the standard price (with a minimum purchase of 4 pax) at Virtual Trapped. Click here for more information.
3. Codenames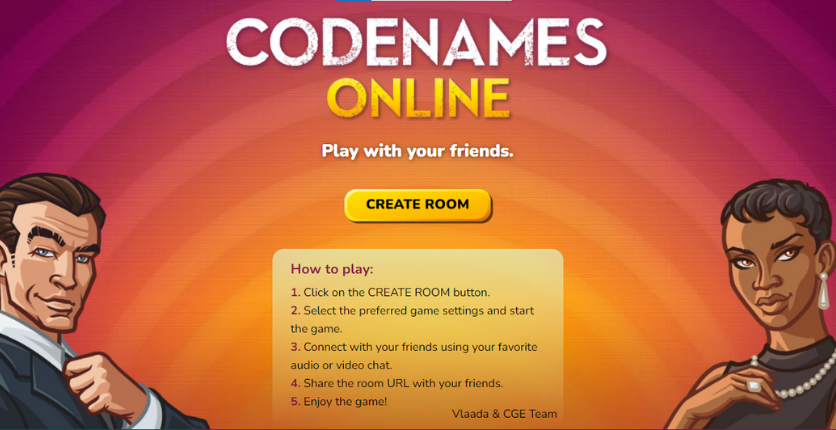 A popular in-person card game is also now a great online game to play through Zoom. Basically, it's a spy game where players are secret agents known only by their codenames (hence, the game title) and whom are split into a red and a blue team, with one person designated as the spymaster on each team.
The respective spymasters give hints or clues pointing to the cards that identify the agents, which the team members need to guess at and reveal the right cards in order to make contact with the right agent. Whichever group finds all the cards with their team colours, wins, if they avoid the deadly forbidden card.
It may sound all a little complicated, but once you get started, it's hard not to get addicted. Try Codenames online here.
4. Trivia Questions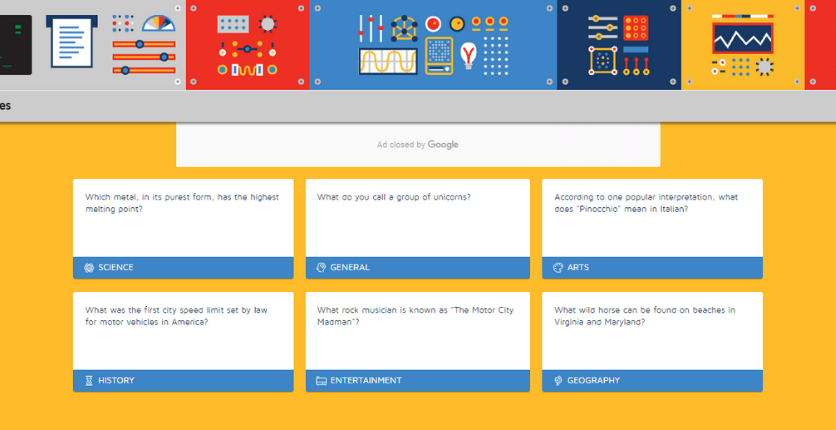 Here's a no-cost game to try on Zoom that can be set according to your friends' know-how or knowledge sets (general or specialised).
Put together a list of trivia questions and answers that can also be compiled into categories, like say, "celebrities", "music", "Singapore dishes" or "world news". Then have the participants split into teams and assigned a Zoom breakout room. After each question (teams can choose a category first if there's enough questions or choices), the teams convene in their respective breakout rooms. The one that returns with the right answer gets a point – with no Googling allowed, of course.
If researching and coming up with the question-and-answer list is too troublesome, then you (or the trivia game master) can always opt to utilise this free online quiz generator Random Trivia Generator to fire off random questions.
5. The Fun Empire: Icons of Singapore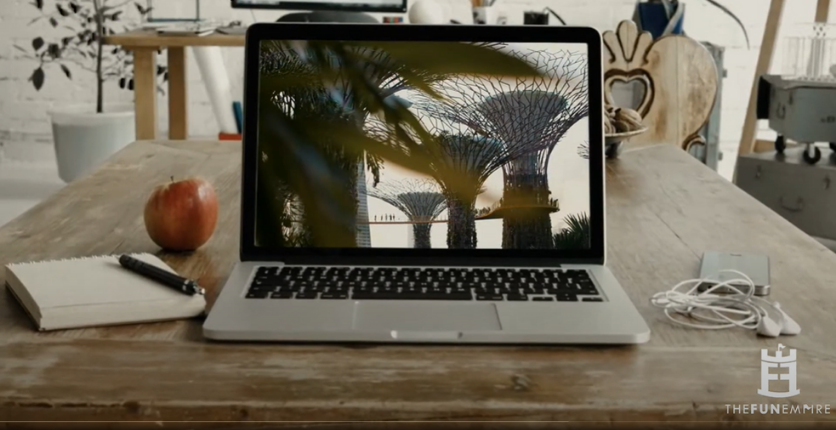 Here's a true-blue locally based game from online escape room specialists The Fun Empire. What Icons of Singapore is: A virtual travel adventure where one gets to solve a family mystery surrounding "your grandmother's last wish: Where is your grandaunt and the family heirloom?"
What's promised for this 90-min online experience is an exciting quest that "combines elements of Virtual Escape Rooms, Amazing Race, Treasure Hunt, 360 Virtual Tours and Trivia Quizzes… and more!" Sounds like a doozy of an online escapade for you and your gang to explore SG, from wherever they may be. Enquire through The Fun Empire site for the full details.
And, to really help in creating an immersive experience, pick up a few SteelSeries branded digital accessories such as smooth-gliding mice, high-quality headphones and responsive and lit-up OLED Smart Display keyboards (for when playing in the dark) from Hwee Seng Electronics store on Shopee.
The Fun Empire (office), 5B Guillemard Road, Wing Fong Building, Level 3, 399685,  www.thefunempire.com; www.facebook.com/thefunempire
Hwee Seng Electronics, www.hweeseng.com ; https://shopee.sg/hweeseng.electronics
BONUS: SAFRA members and SAFRA Tech Club members get to enjoy 12% off and 15% off SteelSeries products, respectively, at the Hwee Seng Electronics store on Shopee. Click here for more information.
6. Ghost Stories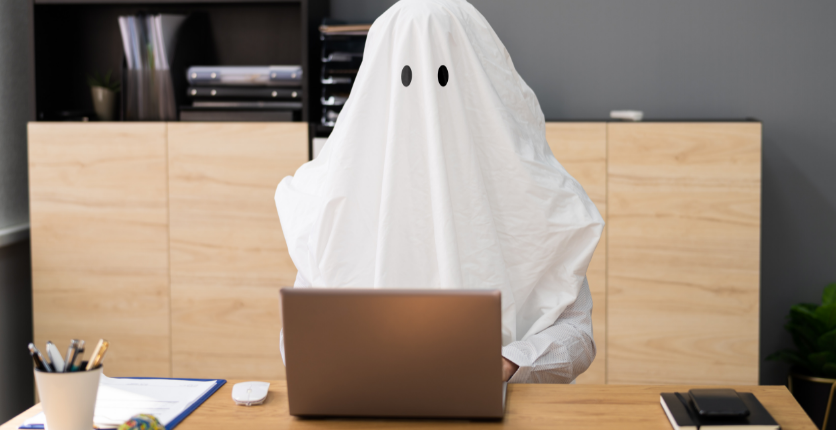 Since Halloween's popping up soon (31 October), this could be the perfect game to try when it rolls around. It's not so much a game as simply having everyone share their spooky encounters or stories that they have heard, just so scaredy cats and horror fans can bond during the midnight hour.
Have each person prepare and take turns to tell their story via Zoom, then carry out a group vote to see who told it best or had the most hair-raising tale. Make it more fun/scary by turning off your room lights, using a scary background, or making sudden sound or visual effects when narrating.
And, bring your own goosebump-inducing experience up a notch by investing in a headset with a mic so you can hear every unnerving creak, and to whisper sinisterly as you speak. Try this Y-300CPX gaming headset that's available at a no-longer-as-scary price ($29; U.P. $99) from Games Home.
BONUS: SAFRA members get to enjoy $5 off with a minimum spend of $100 at Games Home. Click here for more information.