We all know the importance of keeping fit and getting an adequate amount of exercise, but if you dread having to go for that run or work on doing your ab crunches for the umpteen time, why not sign up for a fun sporting activity that you can enjoy with a friend or family member? SAFRA has all the facilities you need to get started, and here are the sporting activities you can consider, that will help you keep fit and ramp up your active lifestyle.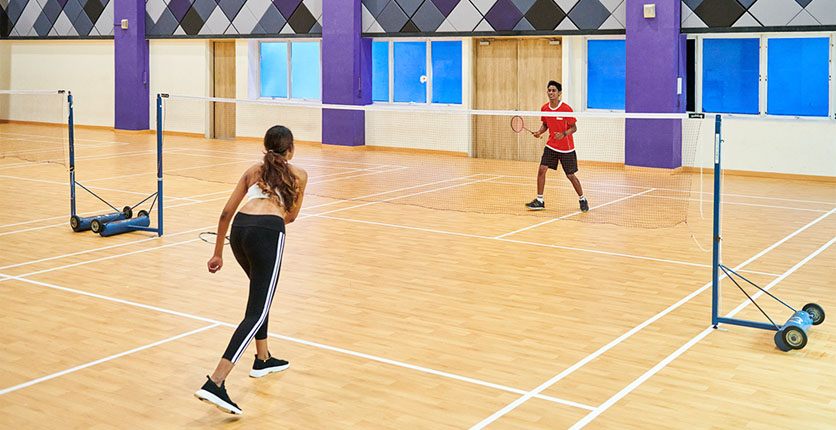 Badminton
A game with this racket sports is always fun, especially with some close buds. Be sure to get into the habit of having a consistent warmup and cooldown routine whenever you play badminton as it gets you ready physically and mentally. Also, when it comes to a friendly game, always be sure to set up the rules properly so that it will be a fair game.
Click here for more information on the Indoor Badminton Courts.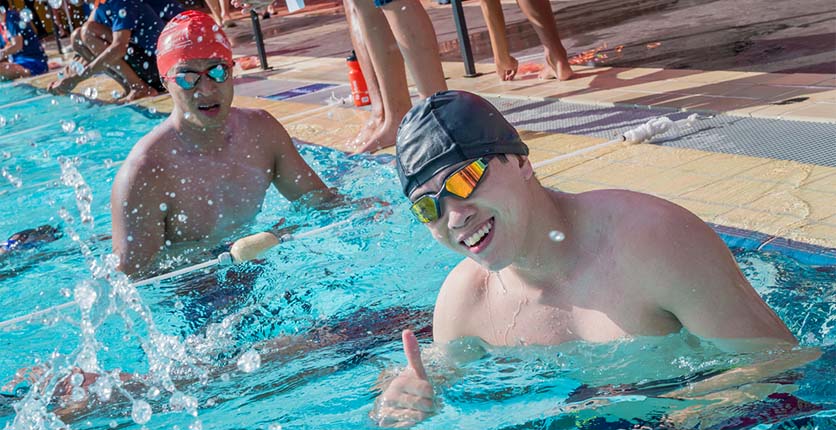 Swimming
This sports is normally a solitary exercise, but can also be a really fun workout with family and friends. Organise mini challenges like how fast you can do laps around the pool, or see who can perform the best dives into the pool. If you are there with the kids, make it fun with pool games to encourage them to swim.
Click here for more information on Swimming Pools.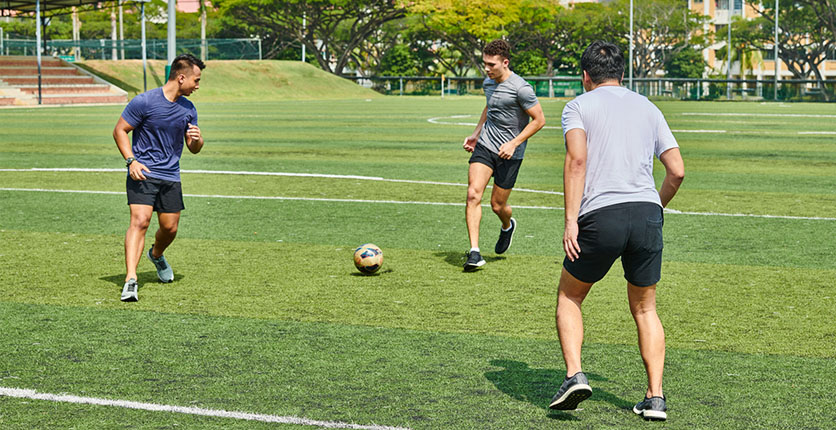 Futsal
A variant of the more popular football, this sports comprises of a smaller playing surface and is normally played between two teams of five players. Due to the more skimmed-down teams, it's easy to organise a game. SAFRA has various futsal pitches and courts available for members to book at some of its clubs.
Click here for more information on the Futsal Courts. Futsal Courts and Pitches are available at SAFRA Jurong and SAFRA Tampines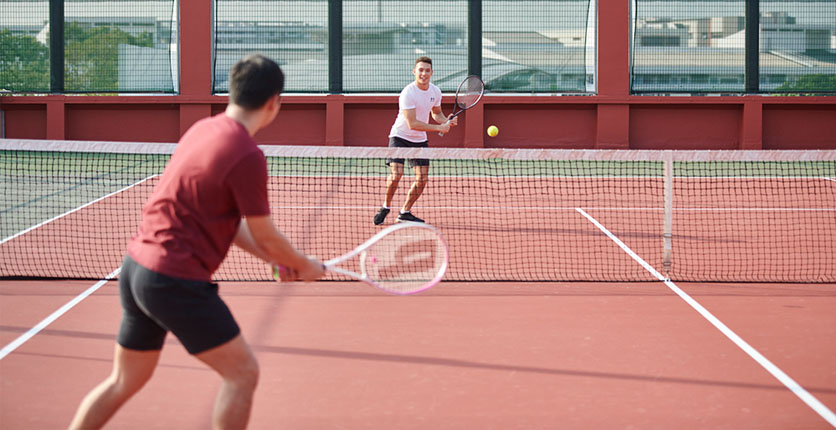 Tennis
A game of tennis not only provides a great workout for your body by maintaining its strength and agility, but it also helps to build up your mental fortitude. So pick up that tennis racket and plan for your next game with other tennis-loving friends, and be prepared for an all-round workout to boost your fitness levels.
Tennis Courts are available at SAFRA Jurong and SAFRA Tampines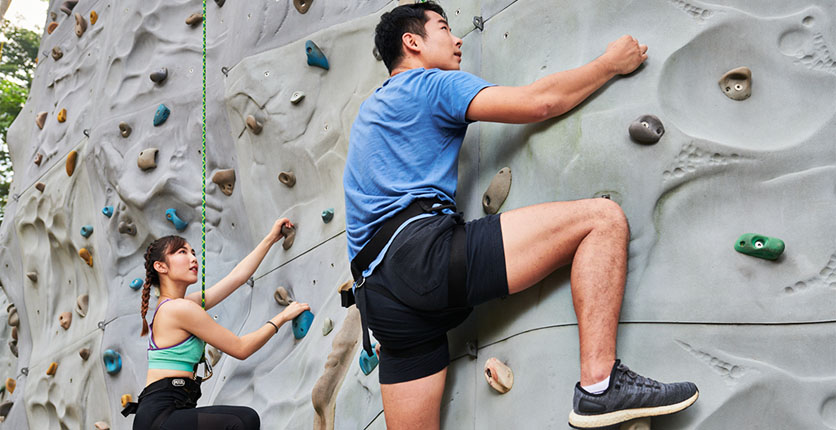 Wall Climbing
Challenge yourself by scaling the heights of rock surfaces at a rock climbing spot at SAFRA Yishun's Adventure Sports Centre. Although this sports is mostly solitary, it's always more inspiring to have friends to cheer you on and to share climbing tips with. If you are a newbie to the sports, be sure to sign up for a basic course which comes with professional instructors to guide you.
Click here for more information on the Adventure Sports Centre.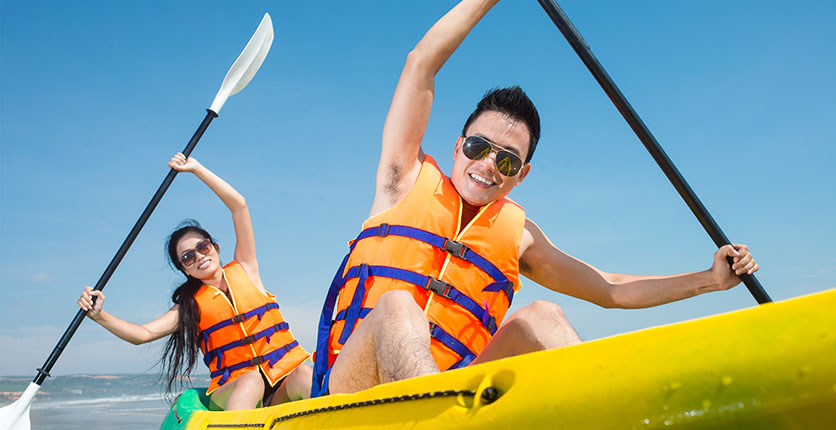 Kayaking
A great way to forge strong team building bonds, kayaking not only provides a fantastic workout for your upper torso but can be a super fun way to spend that Sunday afternoon. It's easy to learn, making it perfect for beginners, but be sure to be guided by trained instructors if it's your first time. You can enjoy kayaking at SAFRA Punggol's Water Activities Facility, where you can roll down the scenic Punggol Waterway.
Click here for more information on the Water Activities Facility.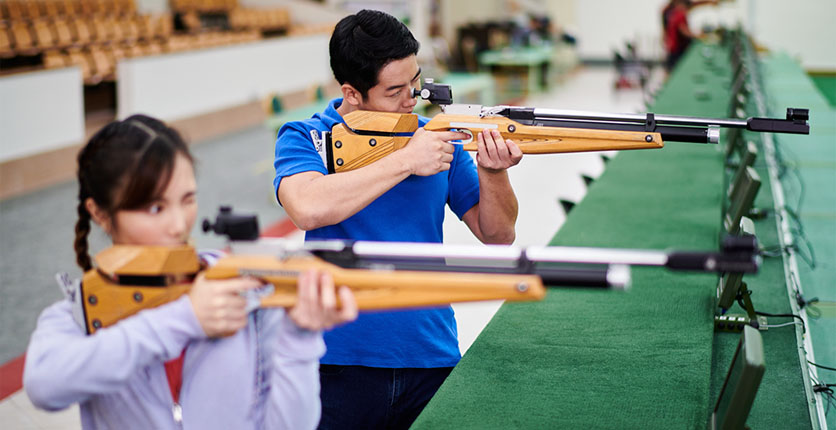 Shooting
Have you ever tried air rifle or air pistol shooting? This sports requires a lot of focus and concentration to take part, and can be a really enjoyable team building activity too. Go for one of the best shooting range located at SAFRA Yishun – the Indoor Air Weapons Range here is equipped with a 33-lane Competition Range that features the latest Electronic Target System that's suitable for hosting national and regional shooting competitions.
Click here for more information on the Indoor Air Weapons Range.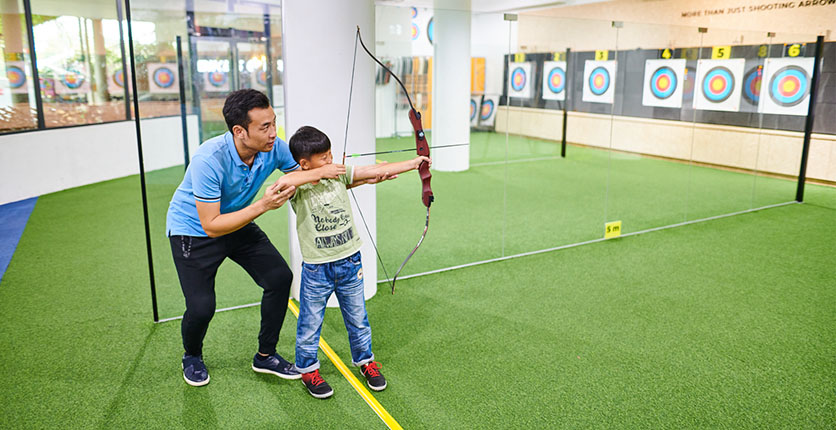 Archery
If guns are not your thing, then how about a traditional game of bows and arrows? At SAFRA Punggol's Salt & Light Archery, you can train to be a bullseye expert, or have a friendly game of archery with some of your best buds. If you haven't experience archery before, now's the time to add this new sport which can help build friendships and strengthen character into your life.
Click here for more information on Salt & Light Archery.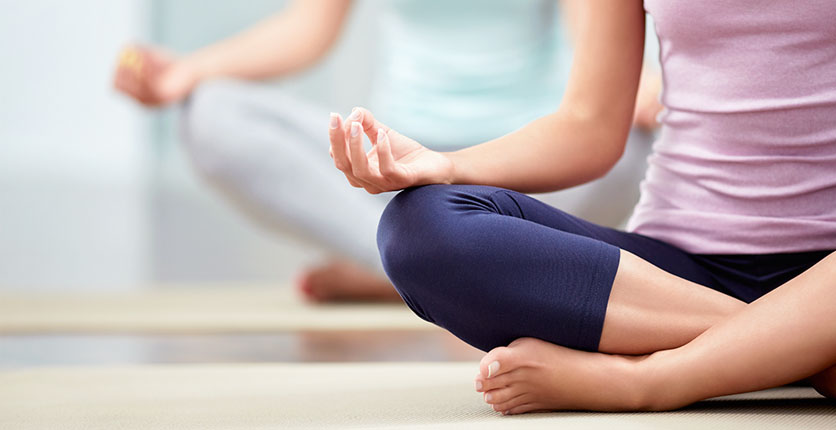 Yoga
Achieve balance in your body and mind with a yoga workout, and reap the benefits provided by this ancient practice – including improved flexibility and posture, better concentration, advanced breathing, and lowered stress. Join a class with some friends and you can inspire each other to work towards your common goals together.
Yoga classes are available at Amore Living's Dance Studio and Yoga Inc.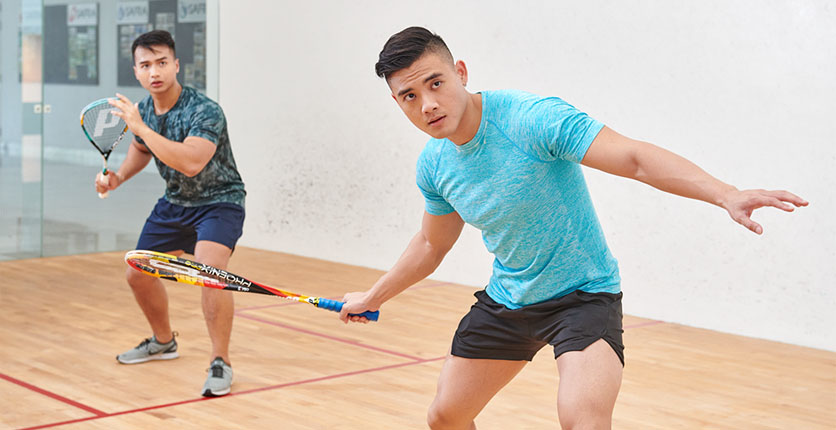 Squash
Although this sports is not as popular as tennis and badminton, it can still give your body a great workout due to its close-quarters and rigorous nature. As it employs several techniques, strategies and tactics, this game might not be suitable for beginners, so be sure to have a friend who's experienced to guide you through it if it's your first time trying it out.
Click here for more information on the squash courts.