Fatherhood can be a tall order, admits actor and wushu world champion Vincent Ng. When not busy coaching young wushu talents at Wufang Singapore, a martial arts school he set up since 2005, or filming, he spends time caring for his 18-month-old son, Zander, at home amid the social distancing measures.
"He's at a curious age. Entertaining him indoors can be tricky as he's so used to being out and about," says Ng. "During this period, we try to keep him engaged with toys and books."
Ultimately, parenting is an art, he states. "I think what's important is the family coming together and agreeing on what works." NSMan chats with the threetime SEA Games gold medallist on finding a balance between family and work.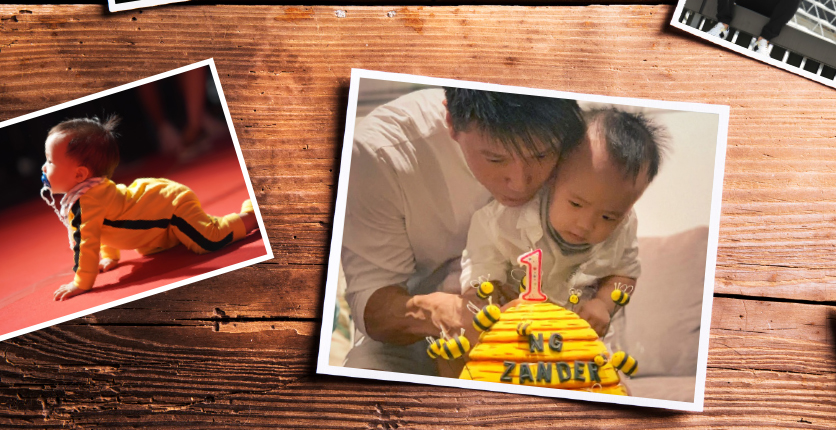 What are you currently busy with?
Lessons at my wushu school are currently on hold due to the social distancing measures. I'm using this time to streamline business processes and reflect on business direction and strategy, such as exploring the online platform.
How big is your family?
Besides my wife and Zander, I have my mother and two sisters. I lost my dad two years ago. It's a pity he didn't get to see Zander. If Dad were still around, he'd really dote on Zander. We miss him very much.
Share with us your favourite childhood memory.
A special one is would be of my dad attending all my competitions and performances without fail. He wouldn't meet me before my performances because he was afraid his presence would give me more pressure. Still, I found it comforting knowing that he was always there to support me, even though I could not see him in the crowd.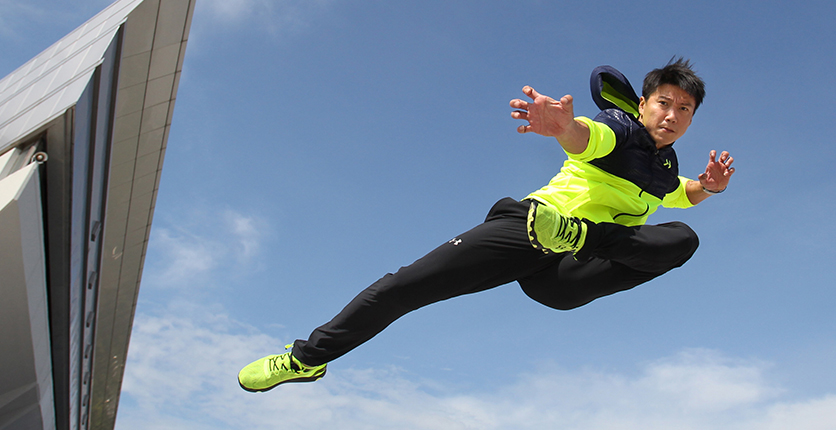 How do you normally spend time with your family?
My wife takes care of Zander full-time. Every morning, we have breakfast together, after which Zander would have his morning playtime. In the afternoon, my wife would normally take him to indoor playgrounds, the library, museums and so forth, or he would be at Wufang, where he has a big space to run about safely while I coach. After dinner, we would all go to the park for some fresh air – he loves playing on slides.
You were reportedly a very hands-on dad after Zander was born. Are you still like that today?
A toddler is very different from a newborn. He constantly needs attention and care. He doesn't sit still anymore, so more time is spent running after him as he's pretty active. I would like to spend more time with Zander. There were times when I felt guilty as I was away filming or on an overseas assignment. I felt bad… but, thankfully, we have video calls these days. When I can, I bath him in the mornings, and if my wife is busy, I would keep him company during his bedtime.
What kind of role model do you like to be for Zander?
I believe in a values-based upbringing and parenting. My wife and I agreed that Zander needs to have good values in order for him to lead a happy and fulfilling life. Having humility, and practising gratitude and compassion are values that we hold dear, to name a few, and hope to instil in him.
With the recent social distancing measures, how has that affected you and your family?
In the beginning, it was quite intensive for me sorting out my work due to the rapid changes as a result of the outbreak. Over time, I've managed to accept that in spite of the uncertainties ahead, life goes on and we should try to make the most of it. Now we are home together all day, I get a true flavour of what caring for Zander is like daily. It's actually quite intense and I appreciate my wife's efforts even more. So it has actually strengthened our family bonds.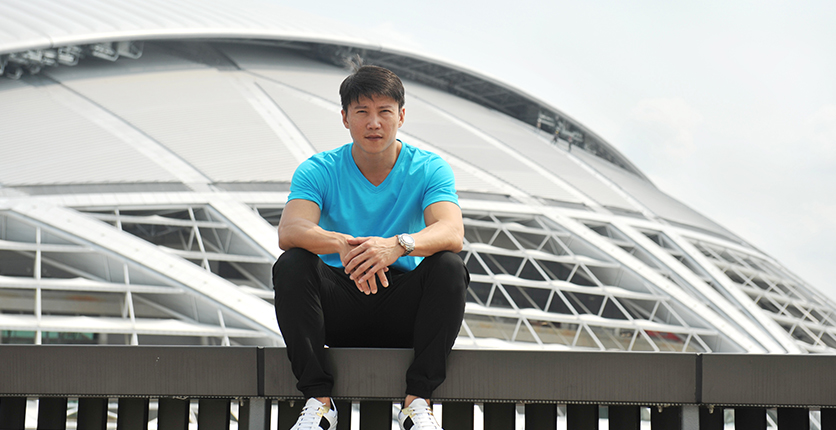 You became a father at 42. What is one great thing about becoming a father at this time in your life?
Maturity.
How has becoming a father changed your professional outlook?
Fatherhood has made me relook my priorities. While my career and professional goals remain important to me, I have to strike a more delicate balance between my career and spending quality family time. Fortunately, I have the support of my family and I am grateful for that.
Any plans to have more kids?
Ideally, I would like to have a baby girl but I'd have to negotiate with my wife first.
What are your plans for the near future?
I will still carry on my work at Wufang. Acting-wise, I recently finished filming a movie called Deleted with Zheng Geping, which is likely to be released later this year. I'm at a stage where I'm more selective of what I want to do. I'm always open to opportunities and am grateful that people would still like to work with me. Being selective is also my way of maintaining a good balance between work and family life.
More fatherly reads