As Chairman of the Choa Chu Kang Development Committee/ Corporate Branding Committee, LTC (NS) Andy Tan BBM, believes that volunteering not only has the gift of perspective but also helps one to overcome challenges. We chat with him to find out more.
Share with us what you are currently doing.
I'm the Chair of the CCK Development Committee and we oversee the conceptualisation and development of Safra's seventh club. Also, as Chair of the Corporate Branding Committee, I oversee SAFRA's brand management and to implement strategies/plans to achieve desired brand equity and relationship with our members and NSmen. I'm also the founder and executive creative director of local creative agency The Thinc Group.
What are some of the biggest challenges you faced being part of Men of SAFRA?
SAFRA is constantly evolving to meet the needs of NSmen, and we have to evolve too. We are essentially the bridge between SAFRA and our fellow NSmen. It's important to be the NSmen's voice to SAFRA and, conversely, SAFRA's voice to NSmen. This can be a delicate balancing act. So, fundamentally, our values need to align. In a way, we act as this guardian of the values.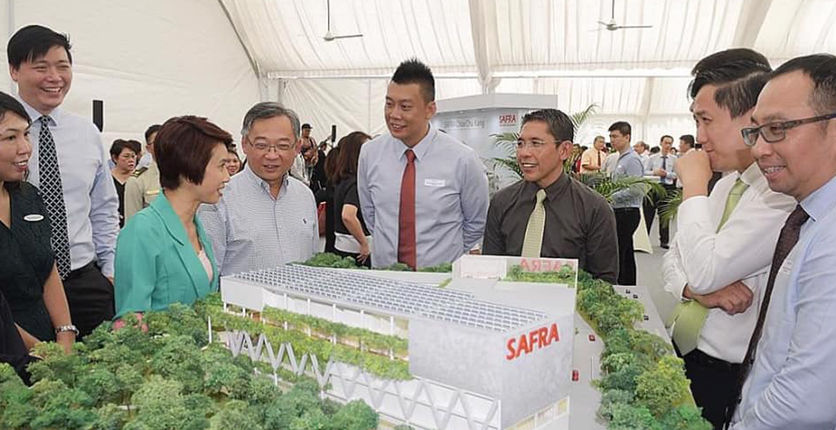 Tell us why volunteering/at SAFRA is important?
It's important for me to learn and improve myself, to be more self-aware of my strengths as well as weaknesses. Running a small business can only expose me to a narrow, limited view of what life is all about. Volunteering opens my heart and my mind to help me see larger aspects of the world we're in. It gives me more perspectives to life and helps me see the larger challenges in place.
Volunteering is also important to the community, by doing something tangible for the community and playing my small part for the country I call home. There are many people with great ideas, visions and suggestions out there. And when you volunteer and really go out and actively do something, you take the first tangible steps to turn those visions into reality, to try and make things a little better.
How do you juggle your career and personal life.
My philosophy in time and life management is a little different from the usual work-life balance mantra telling us to "draw a proportionate line between work, home and leisure, and so forth", so that we can balance it all. If you try to draw a line to balance all your commitments, you immediately create an invisible tension right at the start. Cross any lines and you'll become stressed out instantly.
Conceptually, I see my work, family time, volunteering commitments and NS obligations and so forth as a whole ecology – as a part of my life and my family's life. There's no "line" drawn to distinguish family time and, say, volunteering time.
The key to doing that is to be able to love everything you do, and do everything you love. To do that, it's important to find purpose in everything you do.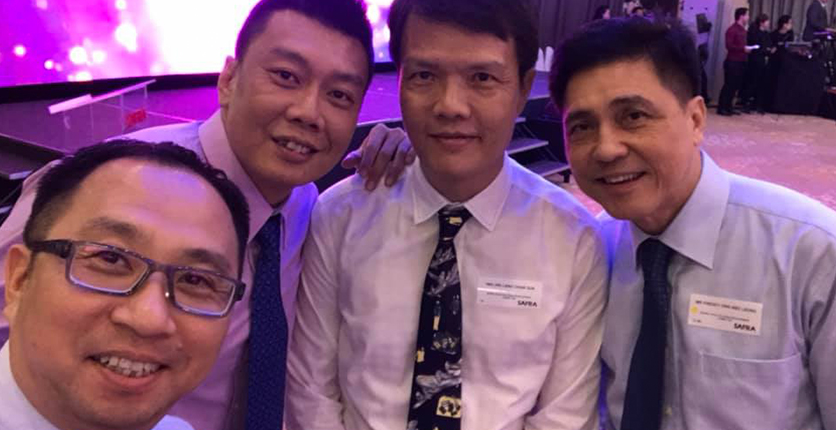 How do your family members feel about your role as a volunteer/at SAFRA?
They are extremely supportive. I share my experiences and what I've learnt with them, and they also help share their views with me. In a way, we are all playing our part. And we all learn together and grow together.
Drawing on one particular volunteering event/anecdote over your years as a SAFRA volunteer, what gave you the most personal satisfaction and why?
Every memorable anecdote brings me back to one thing: the unbreakable bonds I made with fellow volunteers and SAFRA staff. SAFRA is truly one big family to me. And that always warm my heart.
What are some interesting things/facts that people might not be aware of your role as Chairman of the SAFRA Choa Chu Kang Executive Committee and Branding Comms Committee.
I do not have all the answers as Chairman. Through time, I realised that my role is not to have all the answers but all the right questions.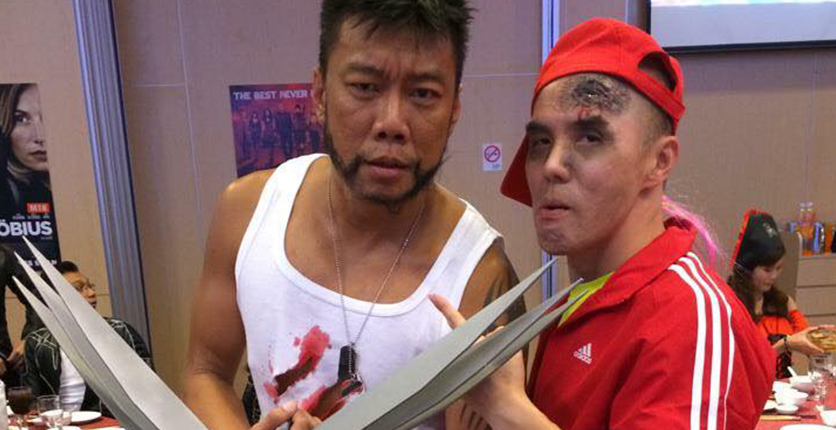 Some volunteers might be worried that they may not be able to juggle their time between their personal/professional lives and volunteering. What would you say to them?
Time will not come and look for you. You have to go look for it.
As the launch of SAFRA CCK is getting closer, being the Chairman of its Executive Committee and Branding Comms Committee must have its stressful moments. What inspires you to go on?
The SAFRA family. I'm inspired by all my fellow committee members, whom I'm learning from in every meeting and meet-up. I'm also inspired by all the SAFRA staff, who are truly one of the most passionate and hardest working people I know, constantly pursuing what is best for NSmen, and working tirelessly to strengthen our commitment to defence.
Meritorious Service Award
LTC (NS) Andy Tan Heok, BBM, has played many key roles in various SAFRA committees over the past 15 years. He first served as a Member of the SAFRA Town Club Executive Committee from 2005 to 2007. Since then, he has been serving as a Member of the SAFRA Management Committee.
2007-2011: Chairman, SAFRA Youth Network Committee
2011-2013: Chairman, SAFRA Tampines Executive Committee
2009-2013: Member, SAFRA Corporate Branding Committee
2013-Present: Chairman, SAFRA Corporate Branding Committee
2015: Chairman, SAFRA Celebration Run & Ride
2015-2017: Chairman, SAFRA Choa Chu Kang Concept Committee
2017-Present: Chairman, SAFRA Choa Chu Kang Development Committee
2018-Present: Member, SMART SAFRA Committee
SAFRA presented the Meritorious Service Award (Gold), and the 15-Year Long Service Award to LTC (NS) Andy Tan Heok, BBM, in recognition of his efforts. The award was presented by Dr Mohamad Maliki Bin Osman, Senior Minister of State for Defence & President of SAFRA on 26 September 2019.
More reads